26 July 2021
Who will be crowned Australia's top local sports dad?
Nominations now open for the Philips Community Sports Dad of the Year Award
From investing hundreds of hours to coach the local junior team; to getting up early every weekend to paint fresh lines on the pitch; to raising funds for new equipment and keeping community sport alive, Australia's dads are true unsung heroes.
The award is designed to reward the contributions and positive impact that Australian dads make to their families and community both on and off the sporting field. 
To nominate your dad, or a dad you know for the Philips Community Sports Dad of the Year, visit www.sportsdads.com.au/community and tell us in no more than 100 words why your chosen dad should win. Nominations and entries close on Sunday, August, 22nd at 23:59, with the winner notified prior to Father's Day. Each nomination will be individually judged according to the merits of the nominee.
Nominate your community dad
The Philips Community Sports Dad of the Year winner will receive a host of prizes (valued at over $1,000 RRP) from Philips, a global leader in male grooming, as well as a $5,000 Rebel Sports voucher to donate to his community sports club of choice to help purchase new clothing or sporting equipment. Those who nominate the winner will also be in with the chance of winning male grooming products (valued at over $1,000 RRP) for their dad ahead of Father's Day. The winner will be notified prior to Father's Day.

Mohit Kalra, Marketing Manager for Philips Male Grooming, said:
"One of the reasons this country is so successful on the global sports stage is because of the number of incredible people who do all they can, to ensure there is an opportunity for locals of all ages to participate in sport, at their community club. More often than not, these people seek no recognition, so we hope each community in Australia helps us to uncover these local legends & show them our gratitude this Father's Day."
Our recent Philips Community Sports Dad of the Year winner was long-time Westlakes Wildcats FC President Terry Williams
A father of four who now devotes his time to helping his local sports community. He said: "It was quite a surprise winning the award. I am very appreciative for being recognised. However, our club is only as successful as it is because of a list of volunteers who put in every week. Without our committee members and other volunteer coaches and managers we simply would not exist."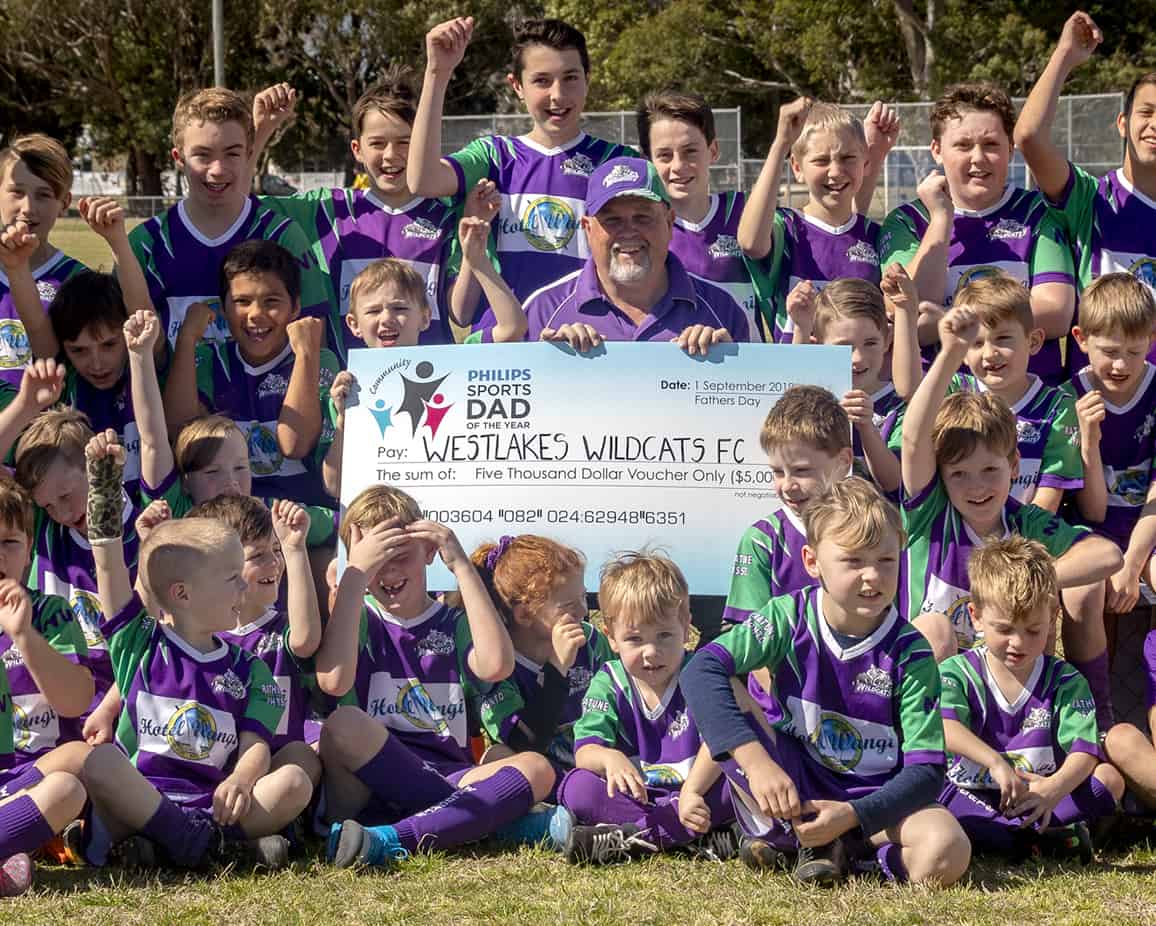 His daughter Nikki went onto say; "Dad has spent a lifetime serving the community," she said. "Firstly, as a police officer for decades and now as the president of the local football club. He never wants recognition and he hates the limelight, but I think he deserves it. He just quietly goes about his business and probably wouldn't even recognise the difference he's made to people, both in the community and at the club.
"Dad commits hours and hours every week to ensuring the club is a great place to be and operates smoothly for all the kids and volunteers. It's volunteers like dad who make it possible for kids to be involved in sports they love, stay healthy and enjoy being a part of a team."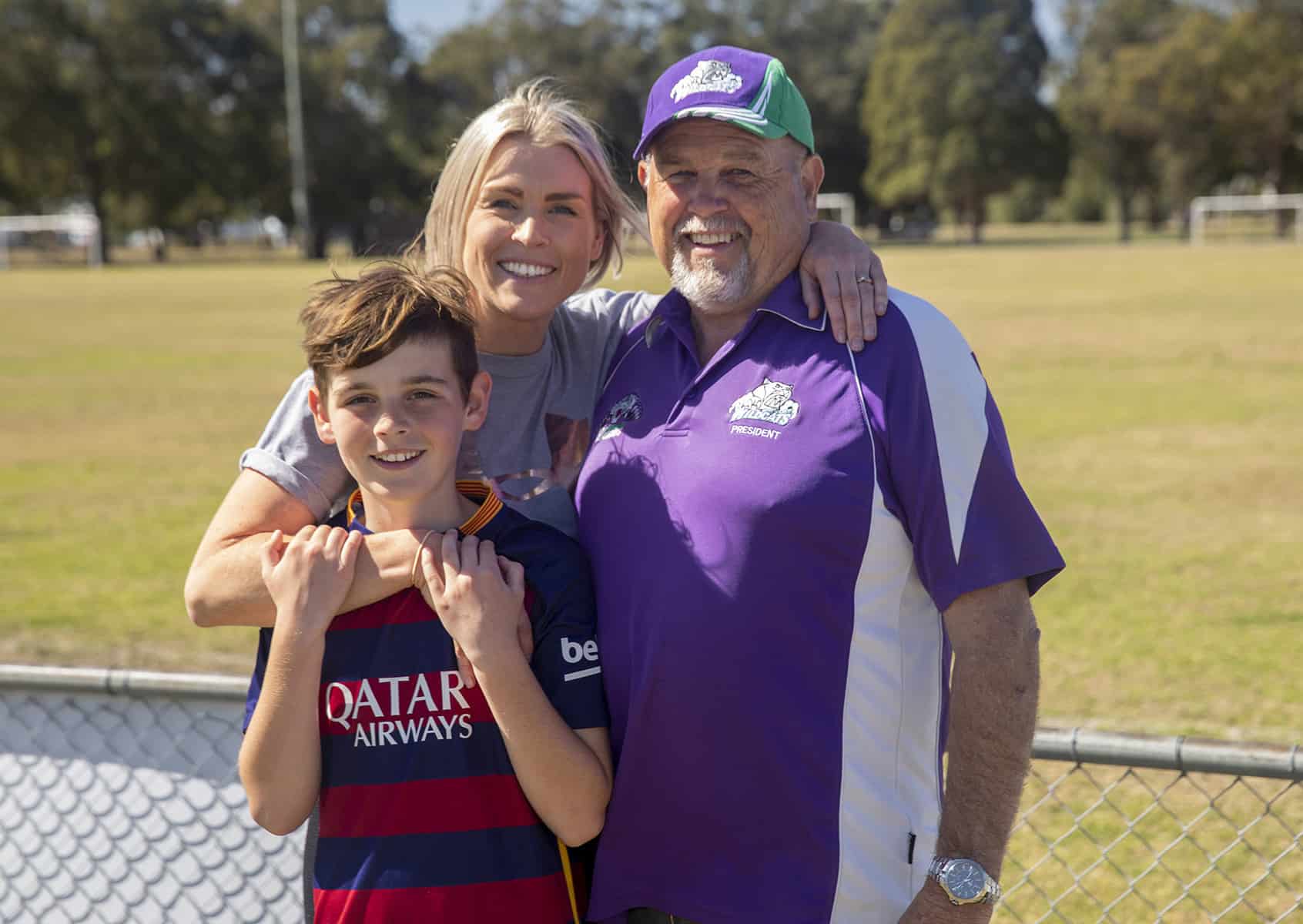 Ex-English Premier League player and now Newcastle resident Michael Bridges applauded Williams for his achievements when he presented him with the award prize, a $5000 Rebel sports voucher which he donated to the club.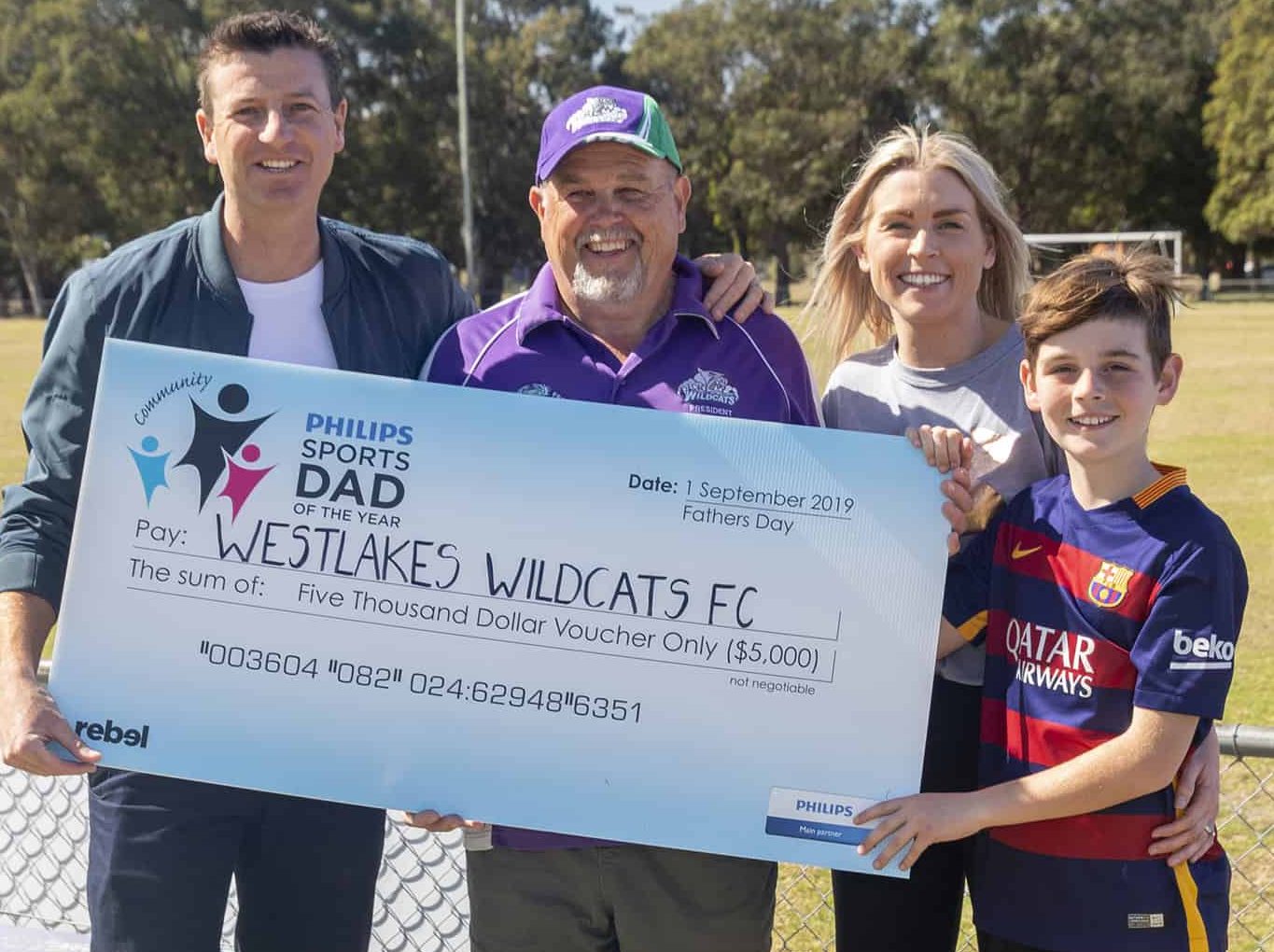 "Without hero's like Terry its hard for local community sport to survive and thrive, he's a deserving winner," Bridges said.