29 August 2023
Marika Koroibete is one of the fastest players in world rugby
In the world of rugby, where strength, speed, and skill are revered, Marika Koroibete stands out not just as a formidable player, but also as a symbol of unwavering determination, strong family bonds, and a rich Fijian heritage. With each sprint down the field and each try scored, Koroibete's story unfolds—a story that is deeply rooted in his upbringing, family values, and the vibrant culture of his homeland.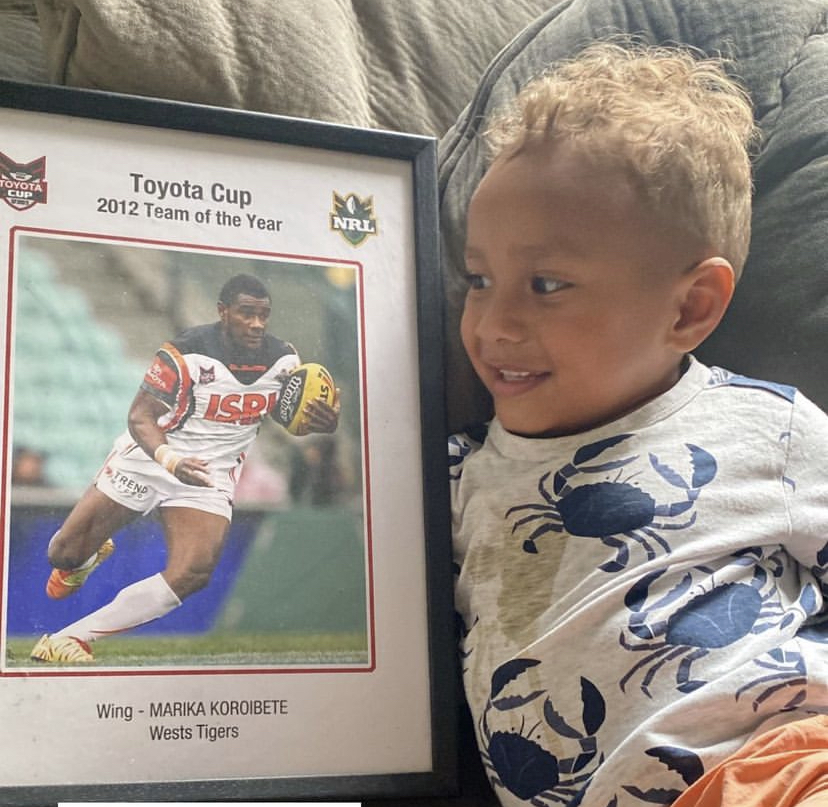 Marika's sporting career started in rugby league more than a decade ago with the Wests Tigers, before he was snapped up by Craig Bellamy and the Melbourne Storm juggernaut in the NRL mid-season in 2014.
Marika finished the 2015 season as the Storm's top try scorer before eventually switching codes after 58 games for the Storm, including 34 tries and seven Tests for Fiji.
Joining the Melbourne Rebels, Marika qualified for the Wallabies under the residency rule. He has continued his try scoring feats in rugby with his strength and blistering speed delivering plenty of tries for the Wallabies in more than 50 Tests.
However, his boys keep him on his toes as much as any fleet-footed All Black wing rival.
"We love going to the park, kicking the ball around and playing a bit of one-on-one rugby," Marika says of his boys. "I love watching them grow up and the lots of the funny conversations."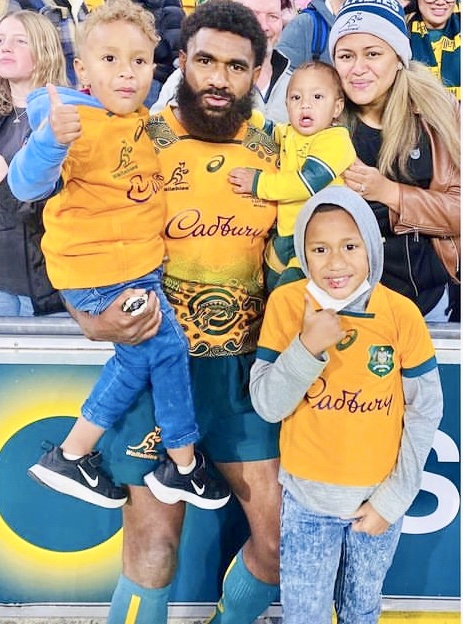 Central to Marika Koroibete's journey is his unbreakable bond with his family. In Fiji, family extends beyond immediate relations—it encompasses the entire village. Koroibete's family values and the collective support of his community fueled his ambitions. He carried these values with him as he left home to pursue his rugby dreams.
Koroibete's wife, Emma, and their four children are his pillars of strength. The love and support he receives from his family inspire him to give his all on the field. .
"Marika is an extraordinary dad! said Emma. He is always very compassionate and involved with the kids' lives. With his busy schedule training and most of the times he is away on tour he would always call 4 or 5 times a day just to check in with us".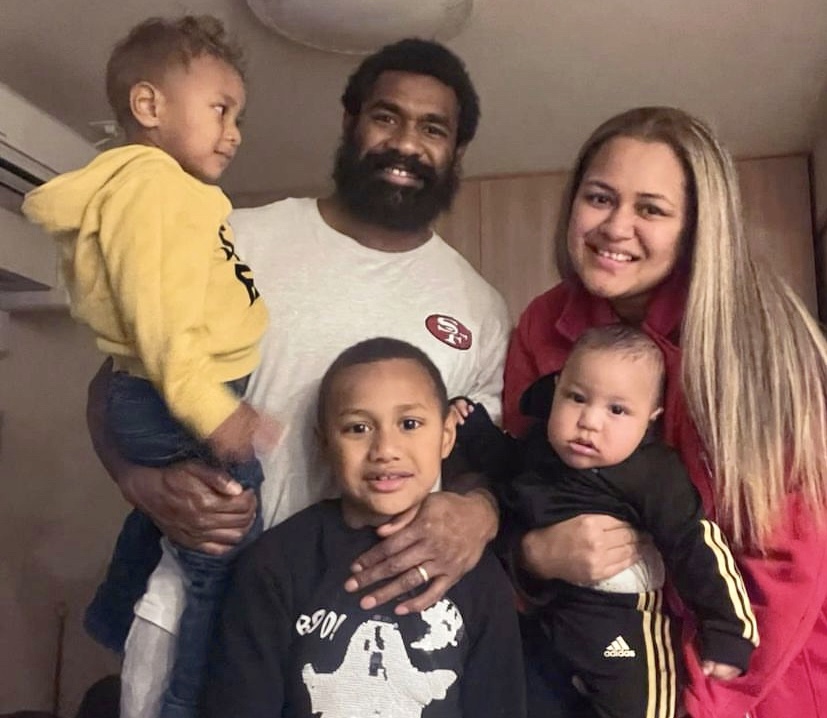 On game day I always love being around my kids and we always go for morning walk, go grab a coffee and hang around at the park.
Marika Koroibete's success is inextricably linked to his Fijian heritage, which he carries with immense pride. The "Fijian flair" that rugby enthusiasts often speak of is a reflection of the nation's vibrant culture, and Koroibete embodies this spirit in his every move.
His playing style, that will be in full display in this years Rugby World Cup is characterized by electrifying speed, dazzling footwork, and raw power, on that mirrors the dynamism of Fiji itself.