Family
Partner: Caitlin 
Children: Poppy (2), Banjo (new born)
Get to know Andrew
He was substituted into the game by coach Graham Arnold in what was one of the biggest calls in Australian sport, Redmayne replaced Socceroos captain Matt Ryan for the penalty shoot out to decide a sport in the FIFA World Cup.
Dubbed the 'Grey Wiggle', Redmayne's unorthodox antics of dancing in the goal and waving his arms worked as he successfully put off the Peru penalty takers before saving one diving to his right to send Australia to another World Cup.
Andrew was rightly rewarded by Arnold by being selected in Australia's World Cup Squad, which sensationally made it to the knock-out stages before being beaten by Lionel Mess's Argentina – with the Socceroos pushing the eventual champions all the way.
Making the World Cup for Andrew was an amazing achievement, considering he was on the verge of quitting professional soccer a few years earlier after stints at his home club the Mariners, Brisbane Roar, Melbourne City, West Sydney Wanderers and Sydney FC, where he won back-to-back A League Titles – before becoming an unlikely Australian sporting hero.
In time, Andrew hopes daughter Poppy and newborn son Banjo will be as proud of his efforts on the soccer field as the rest of Australia that one day in June.
"It meant the world to me Poppy was able to see me wearing the green and gold … she won't remember it, but I certainly will, and it'll be a memory that I'll cherish forever," Andrew said "She came to the game in Melbourne and was able to come onto the pitch afterward- it was a moment I had dreamt of ever since starting a family.
"She changed the routine on a lot of things and made me think about the bigger picture of life, such as asking for a long-term contract to have security to ensure her future as much as ours."
Andrew is the apple of Poppy's eye. He is the most wonderful Dad. He provides so much entertainment to Poppy every day- the way he is with her brings tears to my eyes often.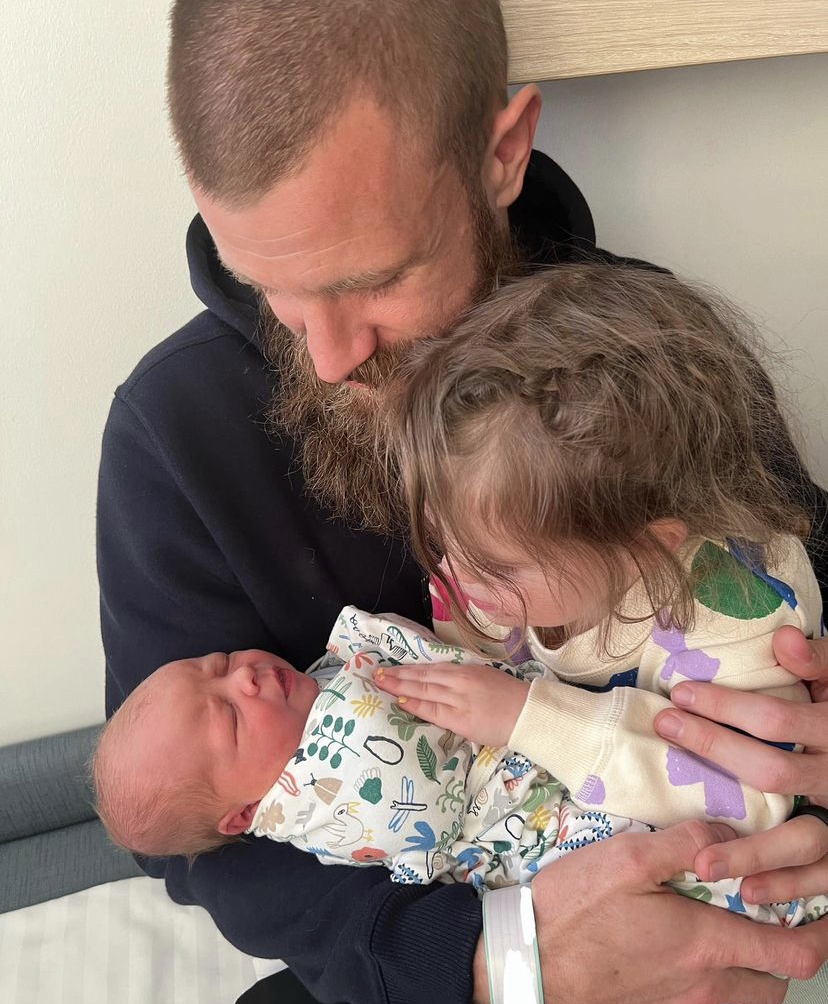 QCongratulations on the new baby Banjo, how are you, Caitlin and Poppy feeling?
AFeeling good! Obviously there is a transition period, but seeing how Poppy lit up on first meeting of Banjo was all time! It is good having Poppy's routine to fall back on and keep things more regular. I almost feel like we missed that with Poppy. But we're just over the moon to welcome little Banjo to the world!

QWith Poppy now a little older, does she understand what you do for work and are there any funny stories with her you can tell? 
AShe loves coming to dad's work – our games - and saying GO THE BOYS! She knows "DADDA catch a ball and kick a ball". She also loves playing 'kick a ball' when I get home too! There's nothing too funny, but I do love how she runs up to me up the tunnel after matches!

QBeing a footballer and having a daughter, when you watch the Matildas compete on a world stage, how does it make you feel?
AThe growth in women's sport is huge! I would love to think I can support my daughter in any venture she wants. To have strong role models in high level sport like Sam Kerr and Mary Fowler is something that not only makes me feel good about her future but should also fill her with confidence to chase whatever dreams she has!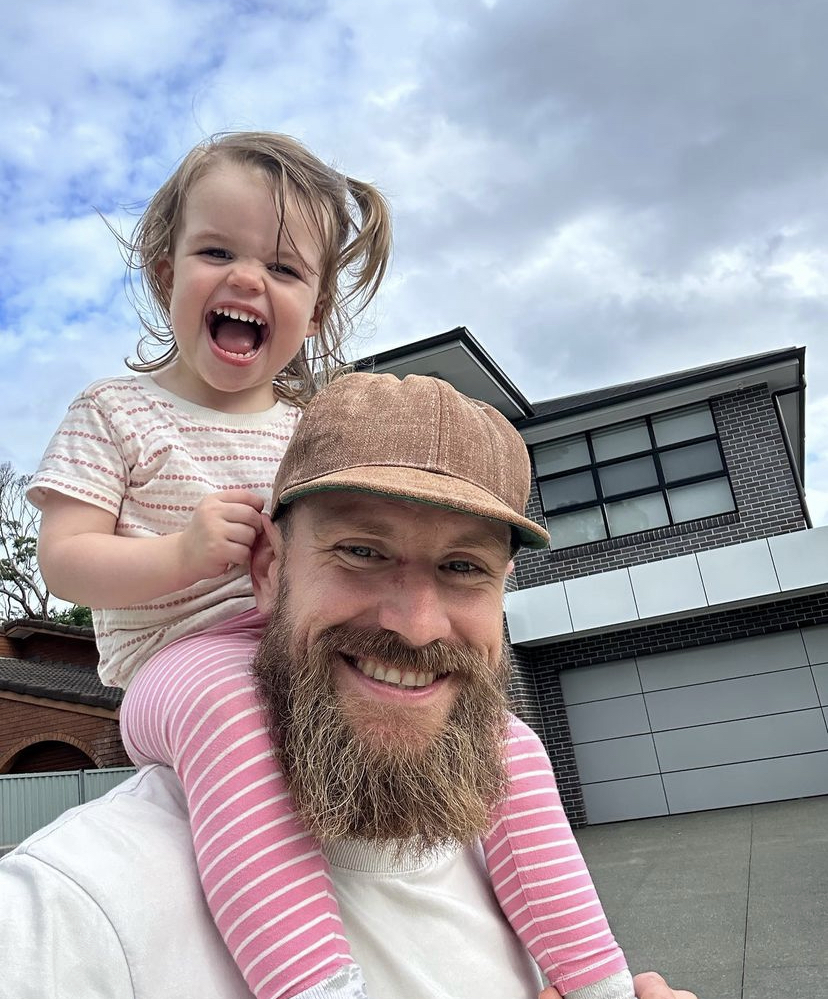 QAs someone who studied to become a school teacher, do you like to read and draw with Poppy? Is there a favourite book or TV show?
APoppy loves books! She will read every book on her shelf of a night if she could! We ask her to pick three a night, but it always turns into more. I love that she has this passion for books as I think it's great for her development! And I'm more than happy to spend some time with her morning and night having her on my lap reading some books to her!

QYour beautiful wife says that you do everything around the house (last year she said that) - are you going to take all the credit?
AYes! I like to think I do the bulk of the cooking and things around the house. I do this because I know my work can be hard on Caitlin when I go away. Also, I don't have th infrastructure to feed a new born! I know the way to help out is through the little things.
Poppy and I at the moment just love scootering around the house, much to Caitlin's delight, and also looking for ants and spiders in the back yard!  

QTell us about the season ahead with Sydney FC and the national team are you looking forward to it and will it mean you could be away from home a lot?
AThere's a lot to look forward to at Sydney FC this season. We have a fresh and youthful side that I think will bring an exciting energy to games. In terms of the national team, the Asian Cup is right around the corner and I hope my form is good enough to hold a spot for that! It's certainly exciting times for Australian football!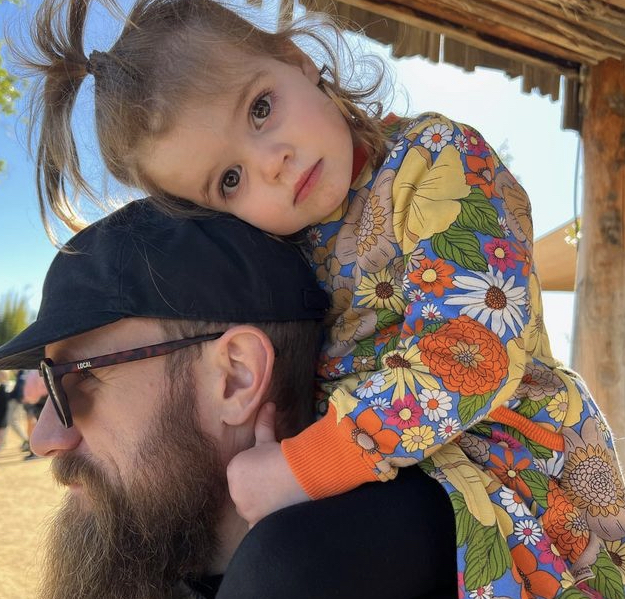 Now lets hear from Caitlin & Poppy
QCongratulations on the birth of baby Banjo.  Was Andrew at the birth and how was that?
AThank you! Yes, luckily Andrew was there the whole time! He was incredibly supportive and helped me so much mentally throughout the labour. He counted every contraction with me! 
QTell us something funny we don't know about Andrew
AAndrew is petrified of heights, he can make a mean macaroon and he sleeps with a million layers on - haha!

QRaising a family is difficult and it's a team effort.  What tasks does Andrew enjoy doing as a parent?
AWithout sounding cliched.... EVERYTHING! He does it all. Cooking, bathing, nappies, wind down/bedtime, playing, getting up overnight, letting me sleep in! WE are a great team.
He is a great cook, so I think he enjoys watching Poppy enjoy his food. I also think he really enjoys taking Poppy to the park and playing outside with her. 

QHello Poppy, what's the best thing about your daddy?
AI like rainbow butterflies. And I like his beard and dippy eggs.