Family
Partner: Hester
Children: Aila (2.5 years), Esme (6 months)
Charity
Djirra Foundation Victoria & Asylum Seeker Resource Centre
Get to know Ben
Ben made the move to the Demons this year after a highly successful stint at North Melbourne, where he made his debut for the Kangaroos in 2014 after the Tasmanian was the No.47 draft pick.
Big Ben's departure left a hole in the North Melbourne attack, considering he kicked more than 60 goals a season and was the club's leading goalkicker in 2017, 2018 and 2019 before a knee injury last year and a change of club's for 2021.
However, amidst his exploits with the Sheerin, Ben's greatest goal is being the best father he can to daughters Aila and Esme.
"I love being a Dad!" Ben said. "I grew up with five younger brothers, so there were always babies and little kids around during my childhood. Perhaps that's why I love kids! 
"Being a dad and combining a football career is definitely tiring and challenging at times, but I wouldn't have it any other way. There is nothing better than getting a smile or a laugh from your child or watching as they learn something new."
Ben is a wonderful parent who is always looking after us all. He is an equal parent who takes his responsibilities seriously but also enjoys the time he is privileged to have to spend with us as a family. Having five younger brothers he came into parenting with experience and a love and understanding of looking after family. I also appreciate that he doesn't believe he needs to be congratulated for what he does. He sees it as his role and he loves it.
QDo you find it hard spending time away from the kids during the season and what's it like now during Covid this year and last year?
AI definitely find it hard spending time away from the kids! We are a very tight-knit family, and I feel like I'm at home when I'm around Hess and the kids. During Covid times, it has thrown our family around a bit! We relocated with the Victorian AFL teams up to Queensland in 2020 for more than 100 days - but we were fortunate to be able to spend that time together. This year, we have had some disruptions and late changes to scheduling of the season and may yet have some more time away as the AFL Finals series gets underway.

QOn normal game days, do you like to relax with the kids or do you try to keep away from the family?
AI feel like I'm at my best and most comfortable around family. I definitely enjoy spending time with Hess and the kids on game day. It's great for keeping my mind from overthinking about the upcoming game!

QHow much has your life changed since the kids were born?
AIt's changed enormously. I don't think we could possibly have understood until Aila came along just how much children change every aspect of your day - you work around them and their schedules! We have come to love the routine of a day with kids though, and I love watching them grow up and learn new things. It's very tough at times, as any parent/carer would know, but it's extremely rewarding too.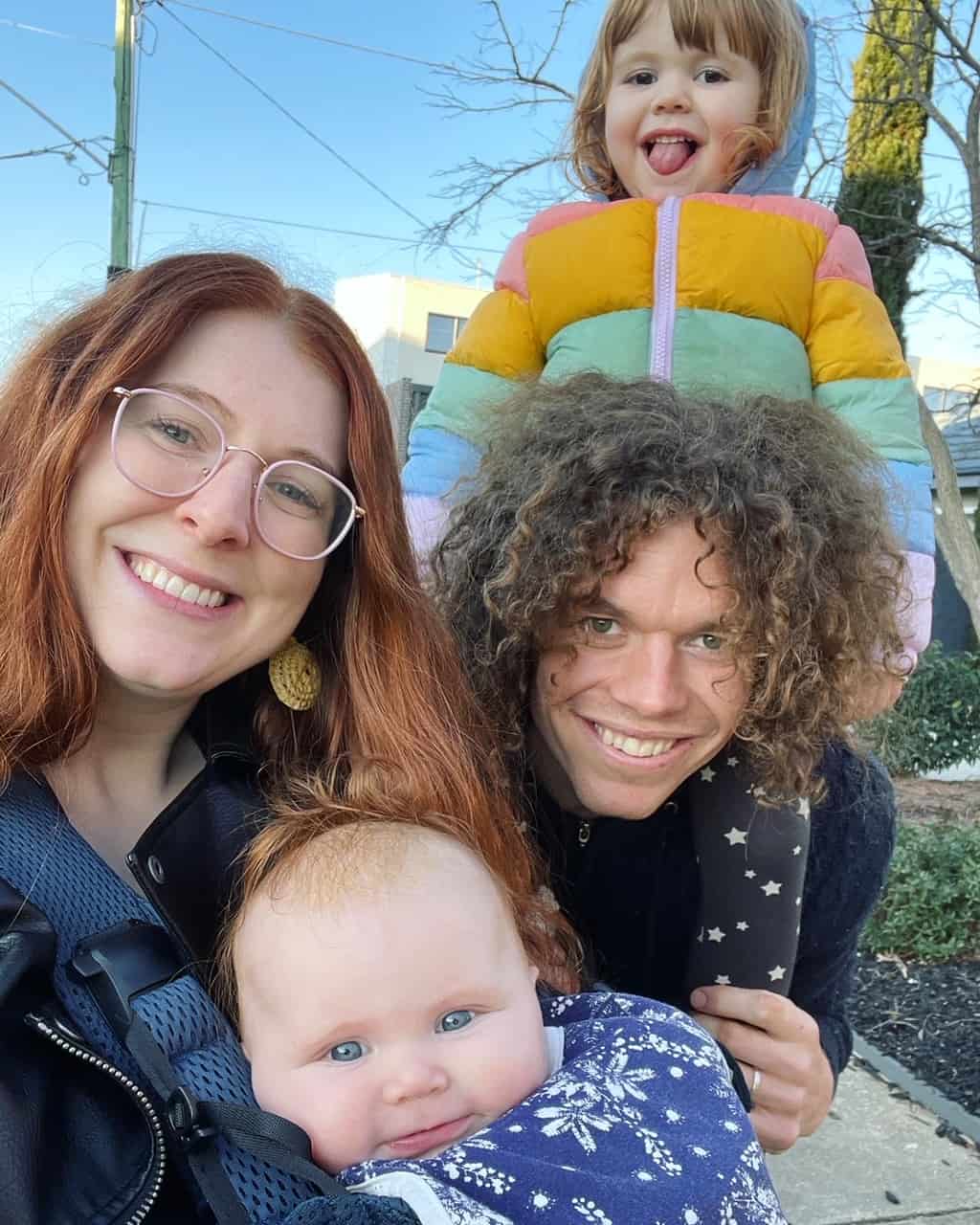 QTell us about those nappy changes and bath time…
AThis is all a part of being a parent! We definitely try our best to ensure we split the 'work' associated with parenting as equally as possible. Nappy changes, baths, playing games - I love being a Dad and love being involved with every part of parenting! I think the thing that helps us most is talking about how we are feeling regularly and trying to ensure both members of our partnership are feeling valued at all times. Doing the mundane jobs is a great way to show that but I also appreciate that Hess does more of this work, given she's with the kids more than I am!

QI guess you've seen your partner in a whole new light?
AHester is a beautiful mother to our kids. I knew she would be before we had kids, but she has been amazing! I definitely appreciate what she does each day, and the fact that she balances being a mother with her own work life. Being a mother, however, is certainly just one aspect of who Hester is as a person - I am proud of everything she is and everything she has achieved and will continue to achieve in life. I guess I'm saying that I don't necessarily see her in an entirely new light - yes, she has taken on the role of being a parent incredibly well, but it is just one aspect of her growth as a person.

QWhat is your favourite activity with the kids?
AI actually love mealtimes with the kids. There is something about watching them eat a meal that you have cooked that is really satisfying - and sitting around the table with the family is a lovely time.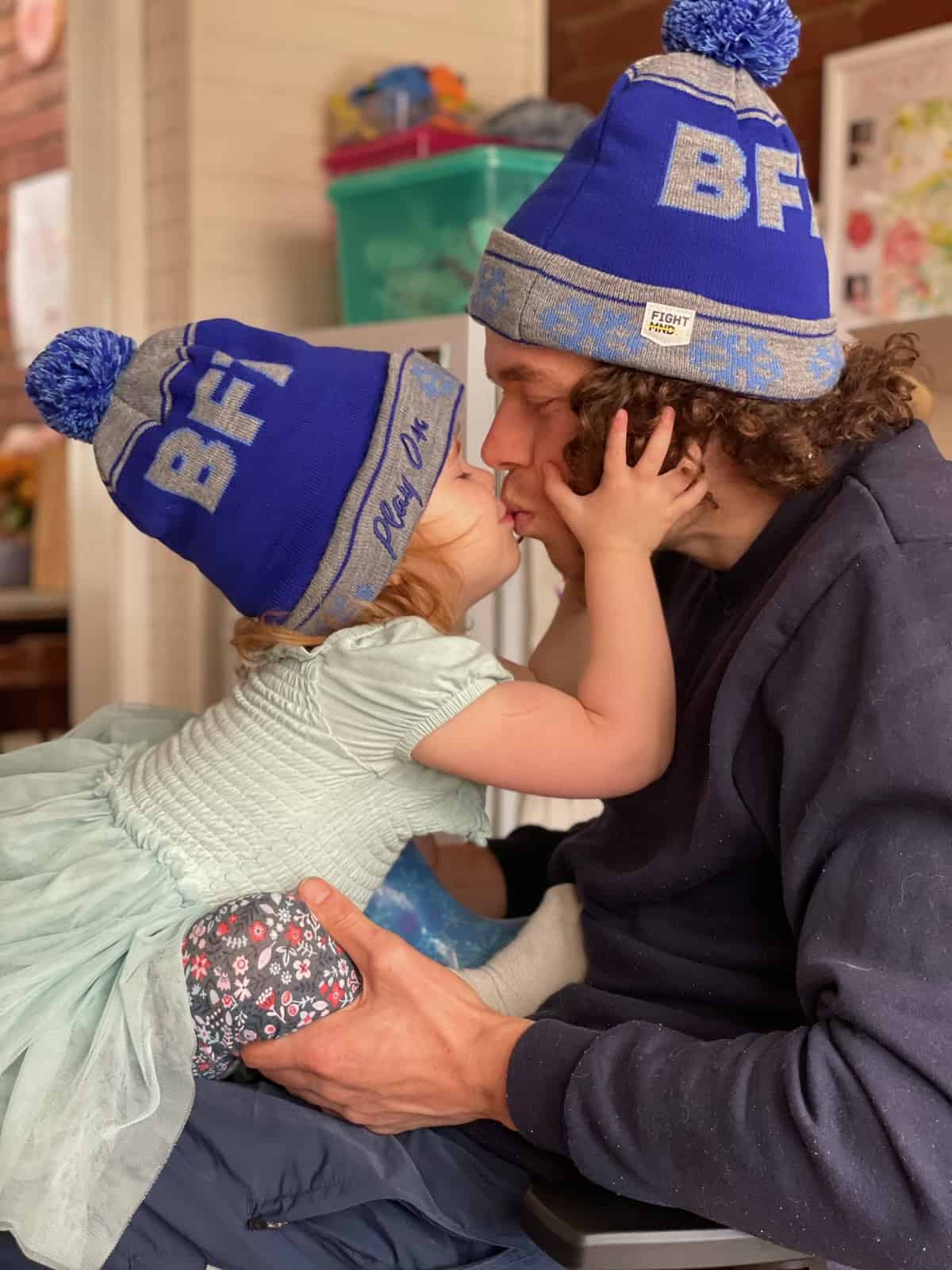 QAny memorable moments with them?
AEvery day provides memorable moments, but I have loved watching Aila learn to move (rolling over, crawling, walking etc) and communicate with us. Esme is just starting on that journey, so I'm looking forward to taking all of it in again.

QDo the kids like to come to your games and how does that make you feel?
AI would have liked to have the girls at more games! Unfortunately Covid has put a stop to that for the most part. But when they get the opportunity, I'm sure they will love it! Aila loves going to watch Hester play basketball too - we sit up on the score bench and watch Mummy do her thing!

QDoes Aila enjoy playing any sports and would you be involved, when the time comes, in their community sport?
AAila loves balls, kicking and playing throw and catch games. She is also an avid dancer. We'll see what she wants to do as she grows up. I don't think we want to railroad her in any way into playing a particular sport. We will try to give her as many opportunities as we can to do what she wants to, and we will definitely do our best to support her, including getting involved in teams she is a part of I'm sure!

QWhen the season ends, and hopefully Covid restrictions stop, where would you like to take the family on a holiday?
AWe love going on holiday to Tasmania to visit my family. We try to go in most off-seasons for a couple of weeks! We are also hoping to get to New Zealand over Christmas (fingers crossed) for the wedding of our friends!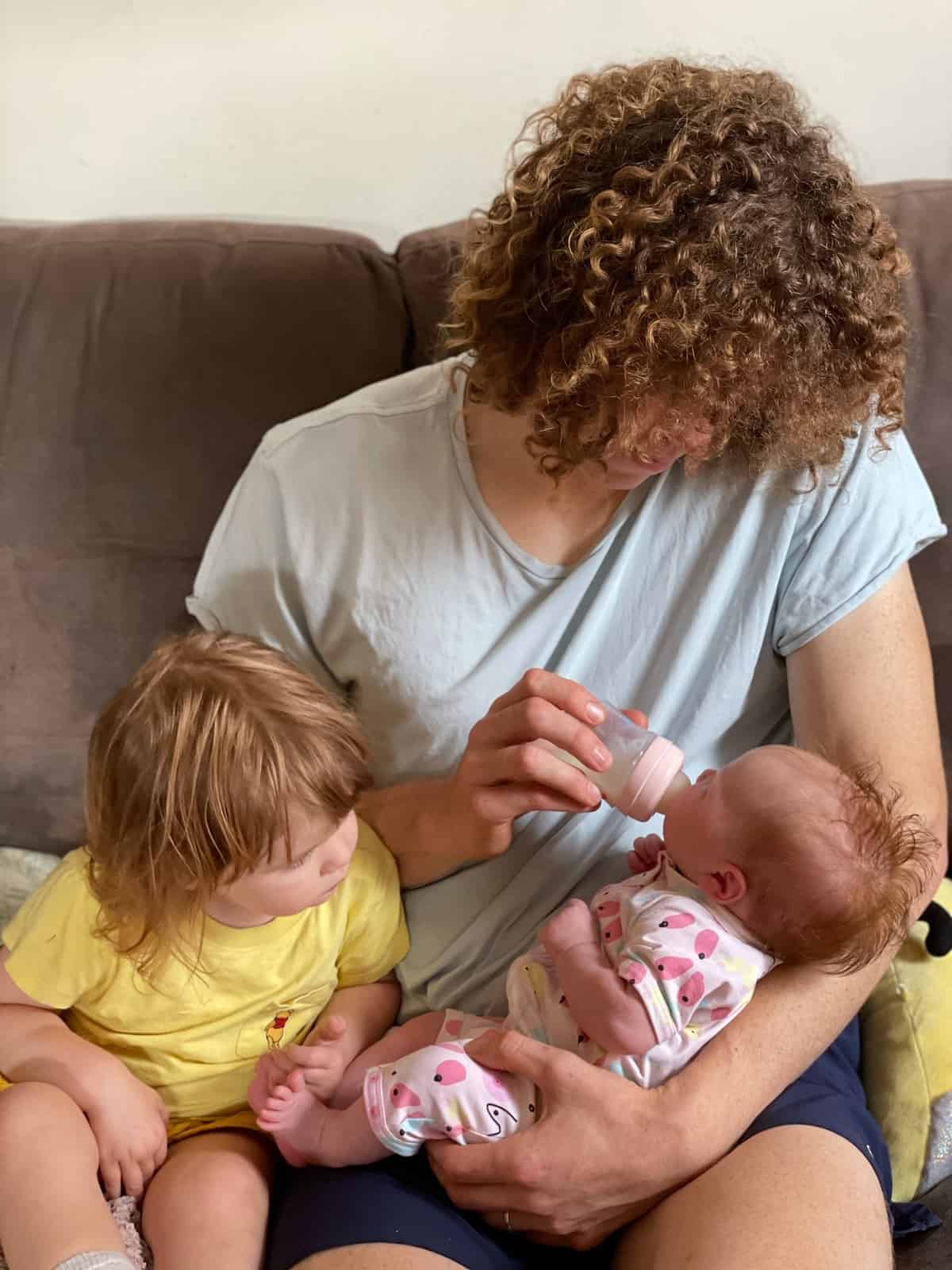 Now lets ask Hester and Aila some questions...
QHi Hester, what are Ben's best assets as a father?
AHis commitment and enthusiasm.

QHow have you been coping when he's been away for extended times?
AWe miss Ben terribly when he is away. He does an immense heavy lifting around the house and with the girls so when he is gone it's very difficult. Ben's family live in Tassie so aren't able to be around at the moment, but in the past have come to stay to help out in his absence. My family are very present in the girls' lives. My sister and her partner are like second parents to them. Aila and Esme also have a beautiful nanny - who makes it possible for me to run my business and keep up my podcast.

QTell us something about Ben that we don't know about him?
ABen has a lot of talents. It's not really fair to be honest. But I think the best thing about him is that he is an incredible listener and is always learning and improving in everything he does. 

QAnd Aila, what makes your dad so great?
AI like playing games with Dad, when we 'fly like aeroplanes' and when we play with Esme.

QDo you like watching dad play footy?
ANo! (Note: This is honestly what she said, but she was a bit cranky at the time! She actually does like watching footy, whether dad is playing or not!)