Family
Partner: Katelyn
Child: Ezra (2)
Get to know Craig
Last season, Craig led his Adelaide United team to third in the A League, scoring 15 goals along the way and contributing 10 assists in a remarkably consistent and brilliant season.
In addition, the left winger has established himself as a key attacking member of Graham Arnold's Socceroos, playing a leading hand in last year's World Cup campaign which saw Australia make the knock-out stage in Qatar.
Craig scored his second international goal and the Socceroos first World Cup goal from open play since 2014 in Australia's opening group round loss to then reigning champions France, while a deflected strike brought Australia back to within a goal in the Round of 16 clash against the eventual champions – Lionel Messi's Argentina. 
Craig has played 15 times for Australia since his debut in 2013, as well as stints in Europe with Sparta Rotterdam and Saudi Arabia with Al-Wehda. 
But his heart is with his hometown team Adelaide, where he and wife Katelyn are happily raising his young son Ezra. 
"Being a new dad has definitely given me a different perspective and now every thought process is always what's best for Ezra and Katelyn first," Craig said.
"Last year was an amazing year. I was able to achieve so much personally within football but to be able to share every moment with them – especially the World Cup – has left us with a life time of memories."
Craig's best assets as a father is his dependability and involvement, being so personally engaged in teaching Ezra about interests, hopes and dreams - while also teaching life lessons through his actions.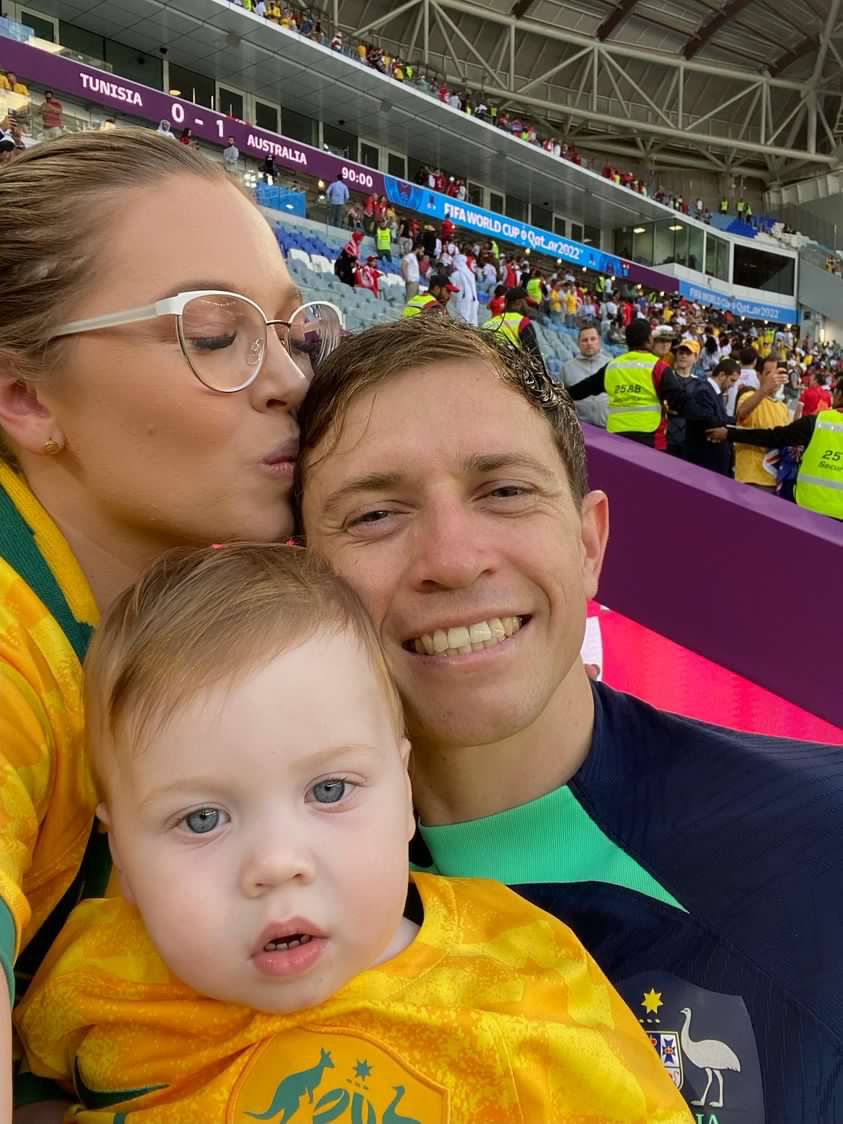 QTell us about being a dad, how much do you enjoy it?
AEzra is two so I am still very new to being a dad and am still learning! But it's amazing to watch Ezra grow and develop his personality. 
QWere you at Ezra's birth? What was that like?
AI was at Ezra's birth … the labour was 12 hours! It was a surreal experience and certainly one of the best days of my life.
QDo you find it hard spending time away from the family during the season?
ADuring the season being away most weekends can be challenging but the most challenging is the international camps when we are away for two weeks at a time. But coming through the door and seeing how excited he gets always brings a massive smile to my face.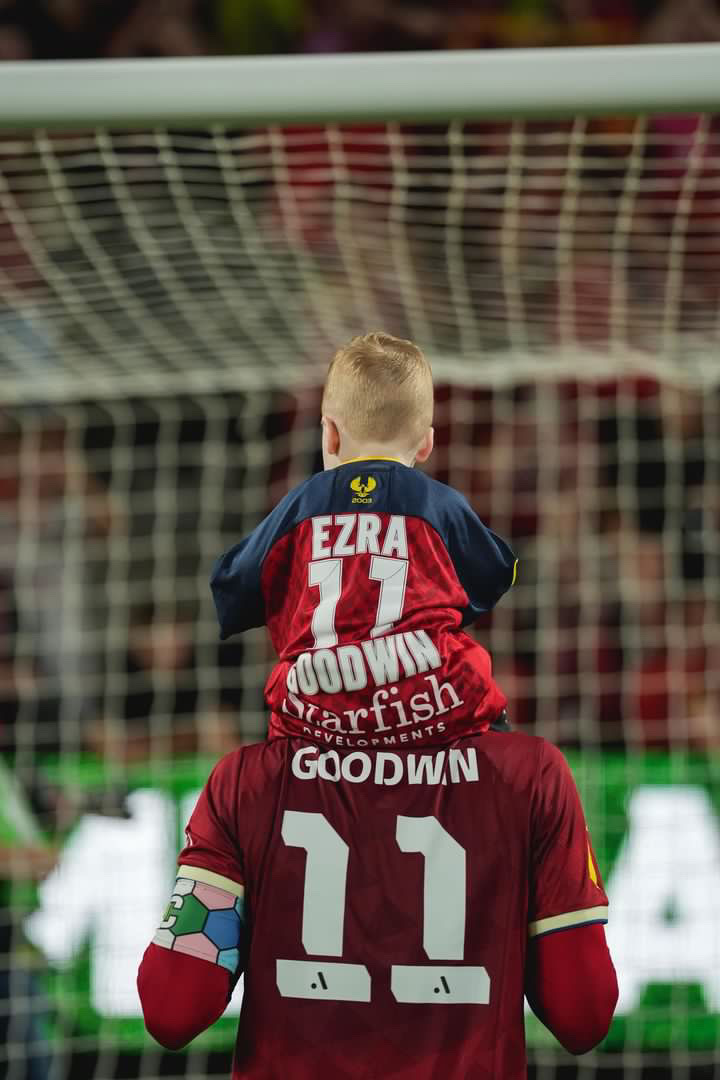 QOn a normal game day, do you like to relax with the family or do you try to keep away?
AUsually we will have a nice walk together and then go for brunch. I love being able to relax with the family before seeing them in the stands for the game.

QPlease tell us about those nappy changes and bath time?
AKatelyn and I are very 50/50 so we alternate bath and bed times and nappies we change as well but we also sometimes play rock, paper, scissors for the stinky nappies.
QWhat is your favourite activity with Ezra?
AEzra loves the park and he's very active now and has a lot of energy. He's really adventurous as well.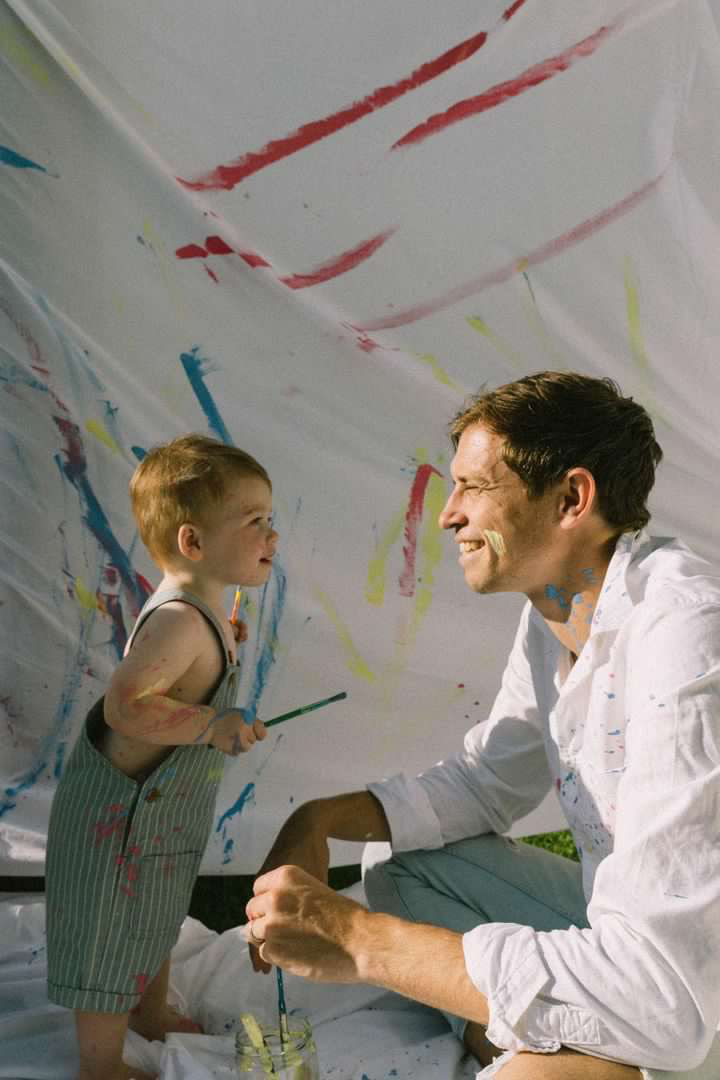 QAny memorable moments with him at this early stage?
AThere are many amazing memories so early on but one of my favourites is watching Ezra and Katelyn dancing at the World Cup during the warm up against Tunisia.

QHow does it make you feel when he's at your games?
AEzra has come to a lot of my games and I've been lucky to walk out with him onto the pitch. He's already scored his first goal at Coopers Stadium in front of the Red Army!


QWhere would you like to take the family on your next big holiday?
AWe were lucky to get my first proper holiday in more than 10 years so it was amazing to go to Fiji and we loved it there. However, it would be amazing when Ezra is a bit older if he does like Football to go to England and watch some premier league games.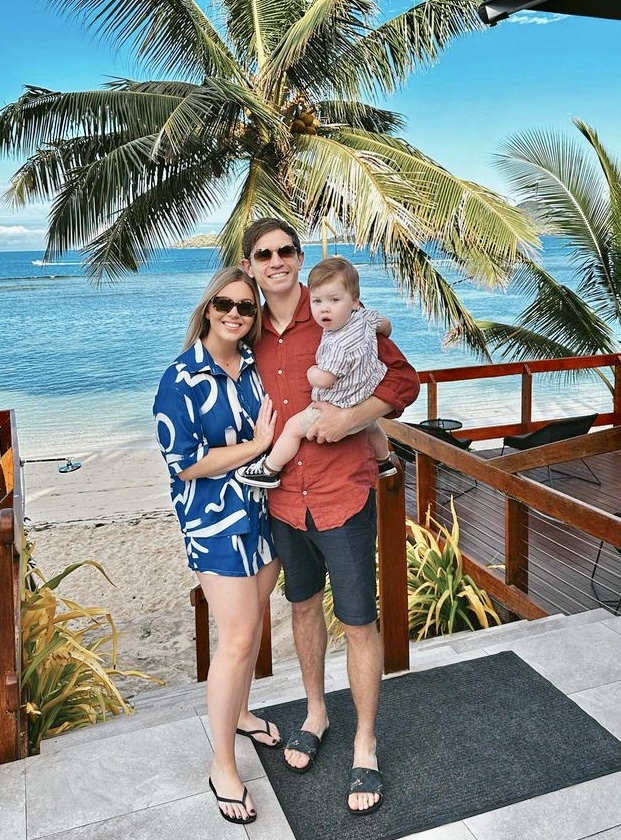 Now lets hear from Katelyn
QTell us about how Craig helps out around the home?
ACraig is very involved in nappy changing, feeding and bath time. We usually do rock paper scissors to change the poo for the day but wee nappies are free for all! Dinner time is usually together at the table. It's where we do our best to convince Ezra his food is better than ours and to finish one more bite for us. The night time routine which consists of bath time, bottle and bed is Craig's personal favourite time with Ezzy as he doesn't get to spend much of the day time with him. 
QTell us something about Craig that we don't know about him?
ACraig's favourite movie is the Titanic!