Family
Partner: Maddie
Child: Freddy (1)

Get to know Dale
A tough forward from Bega on the far South Coast of NSW, Dale plays the game with energy and enthusiasm and is one of the toughest players in the game with fearsome charges and courageous front on defence. His wholehearted performances have seen him become a favourite with his club coach Craig Bellamy, and NSW Origin mentor Brad Fittler. Off the field, his affable personality and musical talent has seen Dale become a fan favourite.
Next year, Dale will be heading to the Sharks after attracting attention from almost every club in the game given his off-contract status. It will be a new start for him and his family, returning to Sydney where his career started with the Bulldogs.
Only this time, he will be returning with a wife and newborn son Freddy, who brings him to his knees quicker than any rival forward.
"I really enjoy being a dad, Dale says. "Freddy is a cheeky little boy and loves to do the opposite of what we ask but we love him to death. He loves to be sung to at night to help him sleep and he's quick to tell you if he doesn't like the song you are singing and to change it!"
Dale has had to spend a fair bit of time away from Freddy so he more than makes up for it when he is home. Dale does bath time every night with Freddy and the majority of the time if Dale is around when Freddy does a number two he will do the nappy change!
QDo you find it hard spending time away from the family during the season and what's it like now during Covid?
AIt's definitely hard spending time away … I've had to spend more than a month away at times with COVID which is hard missing changes in his development and personality. But we're all back together again now in a bubble. 

QOn a normal game day, do you like to relax with the family or do you try to keep away?
AI like to spend time with the family on a normal day. We usually get down to the park together.

QWere you at Freddy's birth? If so, what was that like?
AYes, I was at the birth. It was actually a lot better in terms of pain, and quicker than I anticipated. I expected a lot worse! We spent the night and our son was born at midday the following day. We both slept about 10 minutes over night!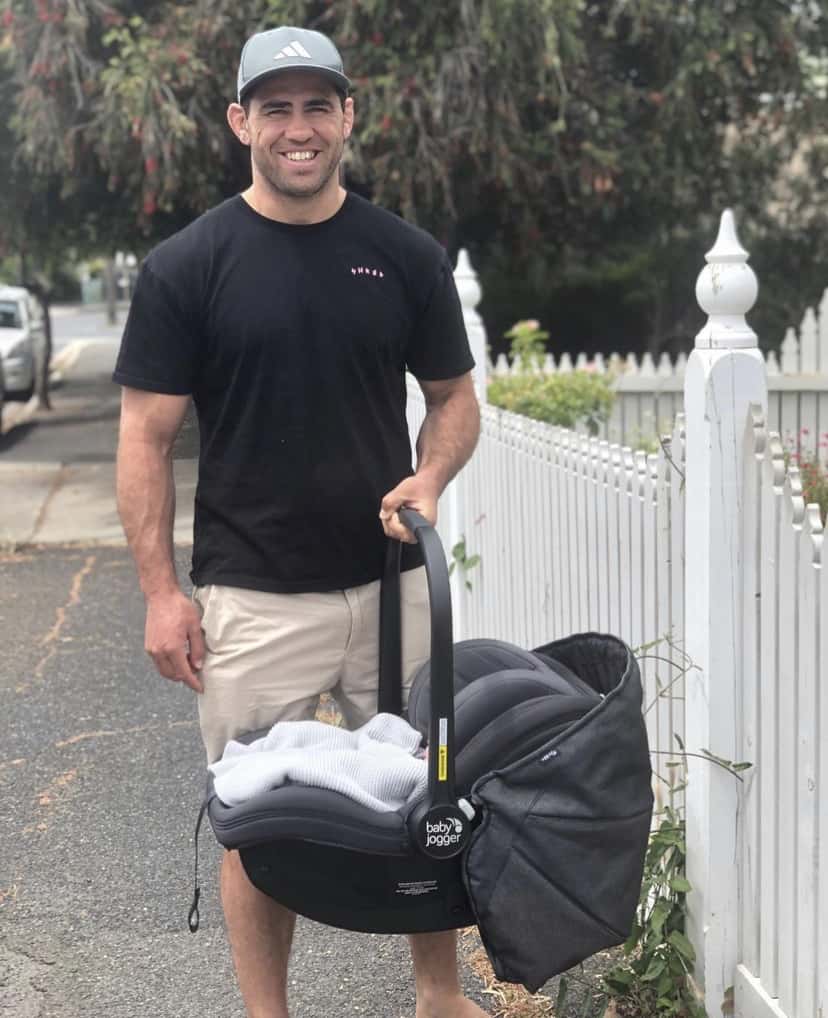 QTell us about those nappy changes and bath time?
AI didn't know what to expect when the baby arrived. We soon learned to change a nappy as at times we were changing them 10 times a day! He's always loved the water, so he looks forward to baths and showers with his favourite trucks. 

QTell us about being a dad, how much do you enjoy it?
AI really enjoy being a dad. Freddy is a cheeky little boy and loves to do the opposite of what we ask but we love him to death. He loves to be sung to at night to help him sleep and he's quick to tell you if he doesn't like the song you are singing and to change it! 

QWhat is your favourite activity with Freddy?
AGoing back home to Bega to visit family with my wife and son. He loves going to the park and swimming at the beach and stealing everyone else's buckets and spade!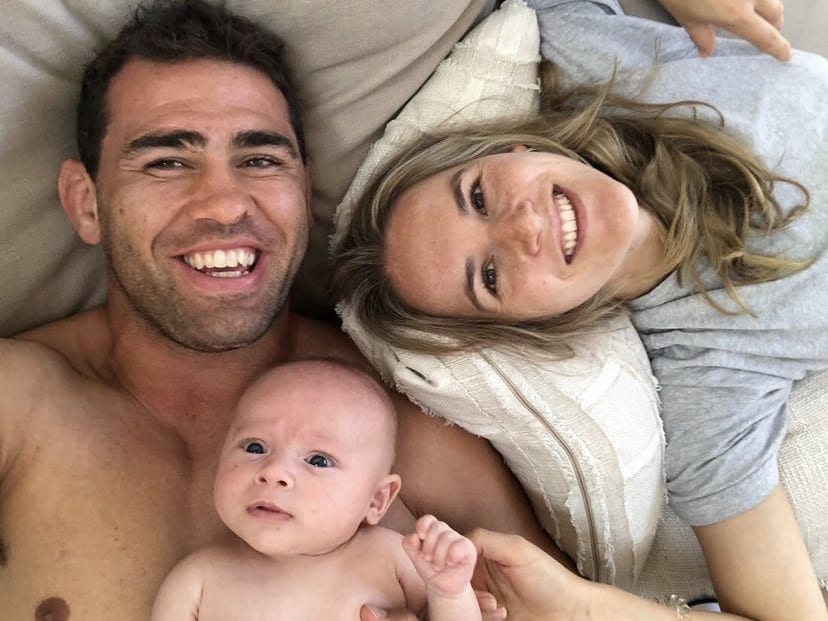 QAny memorable moments with him?
AWhen Freddy was old enough I looked forward to him being able to run onto AAMI Park after a game, which he was able to do after my first game in 2021. Given the limited opportunities with COVID he may have had his first and last chance, but I'm very grateful he was able to. 

QHas he ever come to your games and how does that make you feel?
AFreddy comes to most of the early home games I play. It's obviously special having him at the games. My wife takes lots of videos so we have memories when he is older so he believes dad when he says he played footy! 

QWhat sports or activities does he play?
AFreddy loves anything with a ball, but it looks like he'll be a runner. He spends most of his time wanting to be chased and hide from mum and dad! 

QWhen the season ends, and hopefully Covid restrictions stop, where would you like to take the family on a holiday?
AWe went on holidays to Mollymook last year with friends and their daughter, who is the same age as Freddy. We would try and do something similar this year.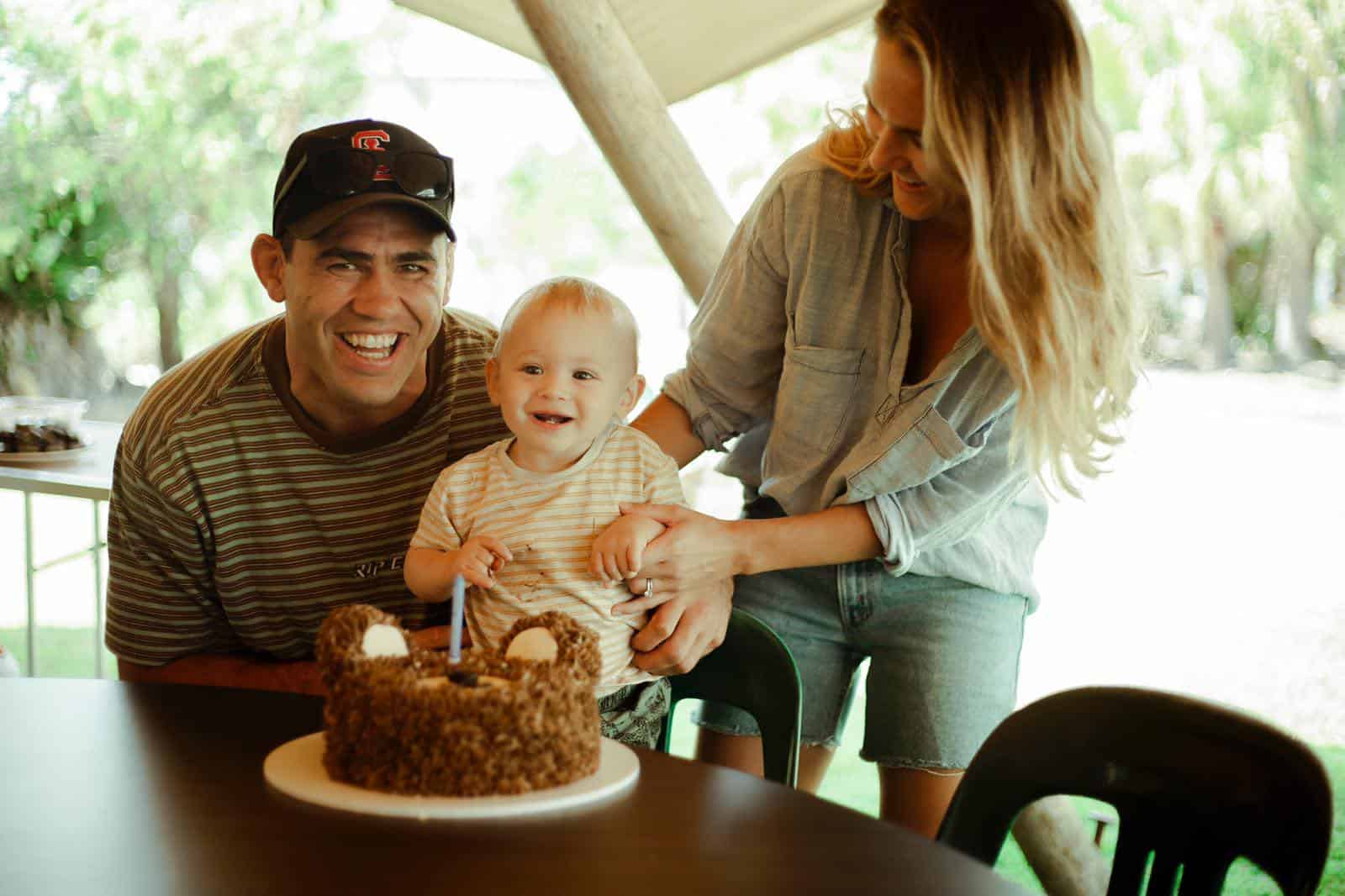 Now lets ask Maddie some questions...
QHi Maddie, what's Dales best asset as a father?
AWhen Freddy is sick Dale is the best at soothing him. He just has a knack for being able to nurse him so he is comfortable enough to get back to sleep. I think he has mastered the combination of the humming, rocking and patting that I haven't yet. Dale's also the fun parent for sure. I'm definitely the bad cop most of the time. 

QTell us something about Dale that we don't know about him?
ASomething that people don't know about Dale is that he is obsessed with cleaning his ears using cotton buds! He would use them so much he gave himself some really painful ear infections. In the end the cotton buds were banned from our house. He was so desperate one day he was caught riffling through my parents' bathroom looking for cotton buds or 'ear pokers' as Dale calls them.