Family
Partner: Vessa 
Children: Navi (8), Harvie (6) & Tully (3)

Get to know Daly
Since being signed as a prodigious young player from Queensland, Daly's career has included premierships, Origin victories and proudly representing his country as well as ascending to the captaincy of one rugby league's most famous clubs.
Daly won the 2011 premiership as a youngster with Manly, won the Clive Churchill Medal as best player in the grand final from the losing team as Manly lost to the Roosters in 2013, and captained the Maroons to glory in rugby league's fiercest rivaly, the State of Origin, in 2020.
This year, the Sea Eagles are on track to make another famous finals run under his captaincy.
All up the 32-year-old has played more than 250 games for the Sea Eagles, 15 Tests for the Kangaroos and represented the Maroons on 16 occasions.
But perhaps his biggest yet most rewarded role is being a devoted dad to three daughters.
"Being a dad to three daughters is tough," Daly said smiling. "And I'm told it will only get tougher once they hit their teenage years haha!
"But probably the thing I love most is trying to understand what makes my kids happy. Guiding them and supporting them to give them every opportunity to live a happy life."
Daly is the best cook. The girls are always concerned what we will eat when he leaves for camp. He is very hands on with all aspects of parenting, even the nappy changing!
QDo you find it hard spending time away from the kids during the season and what's it like now during Covid?
AIt's definitely tough spending time away from the Missus and kids. The kids are getting a bit older so they do understand it's a part of my job. Covid has made life in a 'bubble' somewhat of a regular occurrence so we do make sure we use FaceTime a lot and when the borders are open they are on the first flight to come and cheer me on for game day.

QOn a normal game day, do you like to relax or do you try to keep away from the family?
AThe 24 hours heading into a game is pretty relaxed if I'm honest and the kids are usually playing a part in that. My partner does a fantastic job of taking the kids out to the shops or off to the park so they aren't on top of me all day which I'm always grateful for!

QHaving 3 girls must be fun, tell us about those challenges?
AOf course it comes with its challenges but that's what makes it so enjoyable. The emotions are always running wild with my girls - and maybe my emotions also haha!! But nothing beats a moment like a big cuddle to comfort your daughter when she needs it most.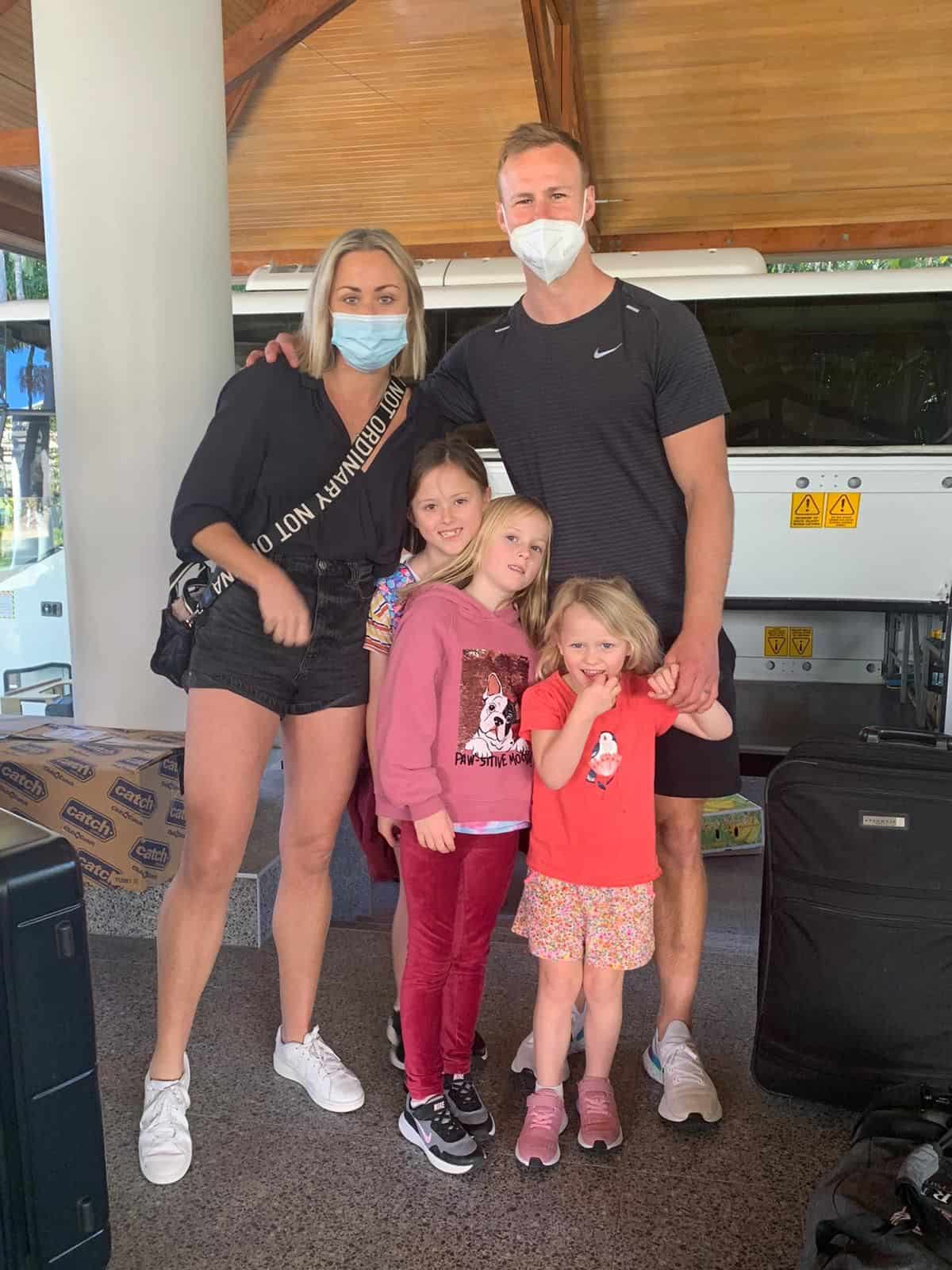 QTell us about your routine with the girls and how you look to devote as much of your spare time with each of them?
ASince COVID my partner and I have become unqualified primary school teachers at home schooling haha! I've enjoyed playing a small role in that side of my kids' upbringing. During summer we spend plenty of time at the beach or just relaxing at home and playing in the pool. And the winter months are a bit too much for any water activities so plenty of bike rides for us.
QI guess you've seen your partner in a whole new light on how she raises the girls?
AI always knew my mum did a fantastic job but it's not until you witness firsthand what a mother does to support your children that you really understand it all. I'll always be grateful for the time Vessa has spent with our kids giving them so many opportunities to enjoy their childhood. 

QWhat is your favourite activity with the girls?
AI may be an athlete who looks after himself but I have a massive sweet tooth so I'm always up for ice cream with the kids or quick stop at the local corner store!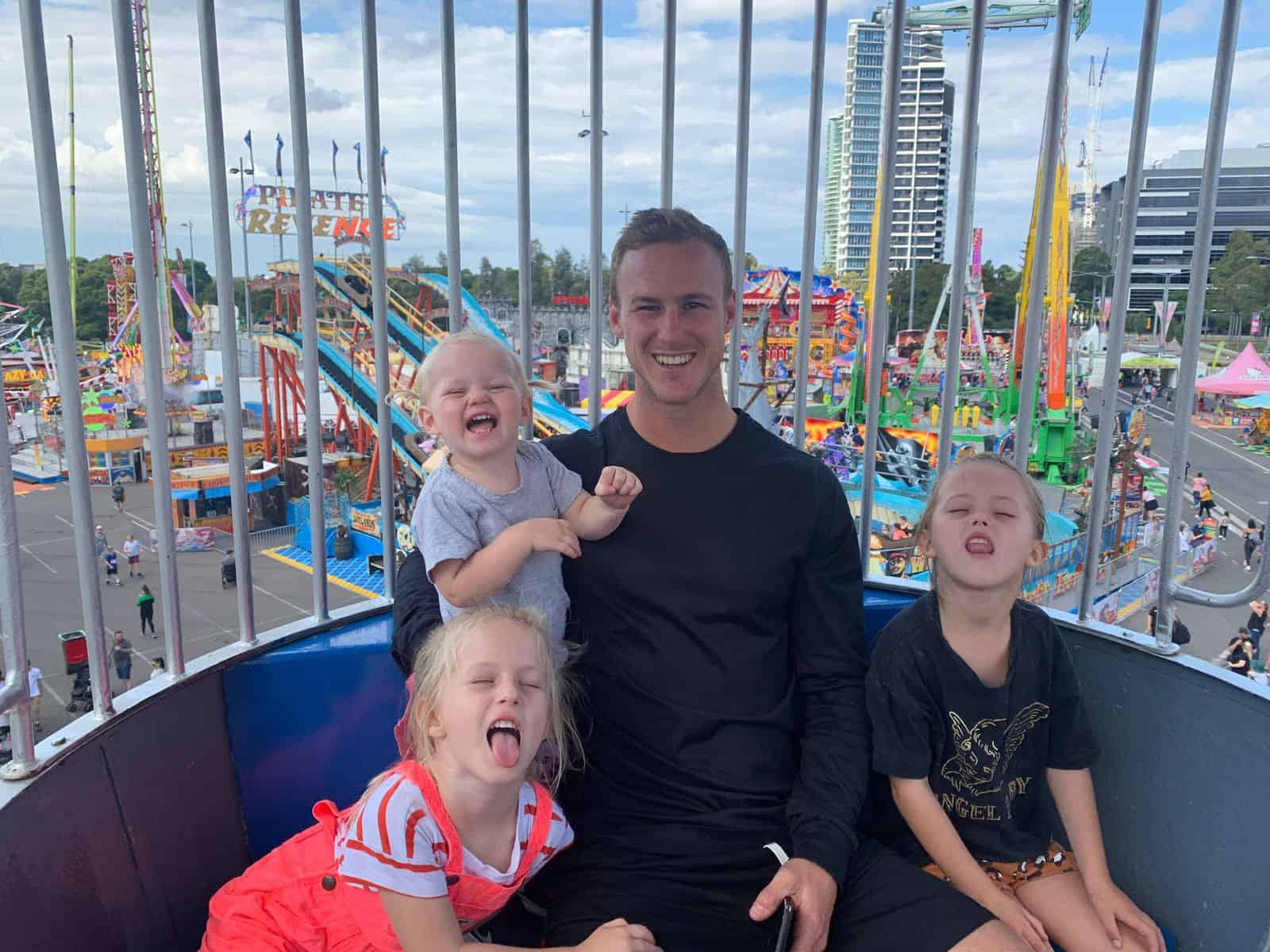 QAny memorable moments with the family?
ALast year we did a car trip from our home on the Northern beaches of Sydney up to Queensland and back. There were plenty of arguments and toilet stops but the time together on the road really brought us together!

QDo you ever attend the kids' school and have you been involved in any activity at school with them?
AI've actually had to do a few promos on behalf of the Manly Sea Eagles at the kids' school. The smiles on their faces when I walk in is priceless…they are so proud of me. I always make sure I pop in to their classrooms so they can show me their school work.

QDo the kids like to come to your games and how does that make you feel?
AThe kids love coming to my games. And I love having them there. Win, lose or draw I'll go find them after the game for a cuddle.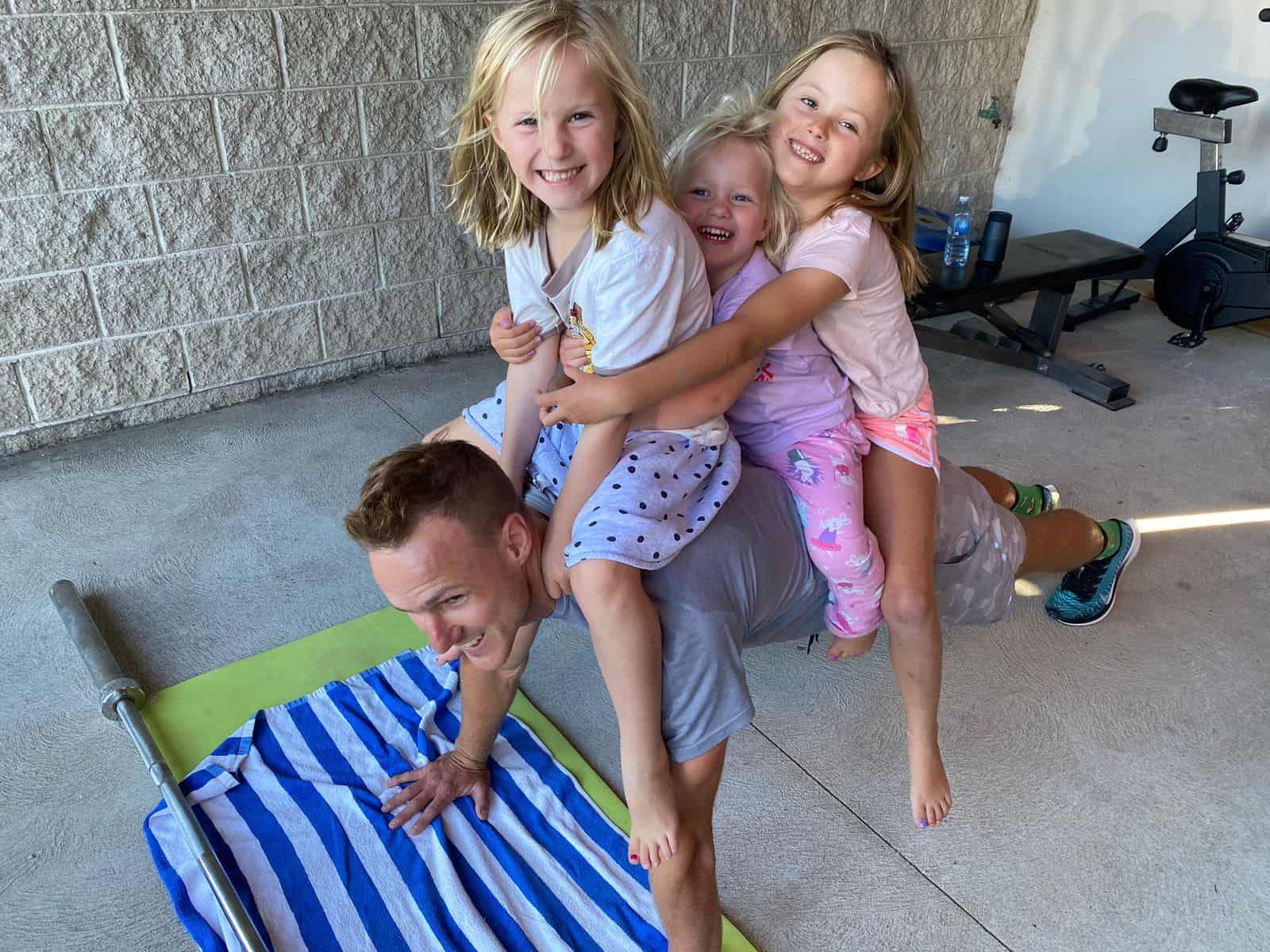 QWhat sports do the kids enjoy playing and are you involved in their community sport?
AMy kids are currently playing soccer and do some gymnastics. Whatever keeps them happy and active.

QWhen the season ends, and hopefully Covid restrictions stop, where would you like to take the family on a holiday?
AIt's looking very likely we'll stay up here in Queensland for the remainder of my season. So I'll try to stay up here. My parents live in Brisbane so I'll go see them. I am a massive sucker for Hamilton Island so hopefully we get there during my offseason.

Now lets ask the family some questions...
QHi Vessa , what is Daly's best asset as a father?
ADaly has so much patience and time for the girls. He makes sure they know they can achieve anything but you have to work hard to get there.

QAnd girls, what makes your dad so great?
ANavi: He is funny and good at wrestling.
Harvie: He does good hugs when we get to sleep together in the same bed. 
Tully: When he comes home he plays with me and talks to me. 

QDo you like watching dad play footy?
ANavi: Yes I love it!
Harvie: Yes!
Tully: Yes!