Family
Partner: Tahan 
Children: Ryu (6 months)

Get to know David
A fierce competitor on the track and a larrikin off it, Dave has become popular with media outlets and fans all over the country because of his personality and achievements.
A Bathurst winner in 2017, Dave races in the No.26 Ford Mustang GT. He has numerous podium finishes to his credit along with several race victories and top 10 finishes.
And at 36, he shows no signs of slowing down.
In fact, his newborn son Ryu has helped to give him extra motivation to keep trying to pop those champagne corks after the chequered flag.
"I really have started looking at myself and seeing myself from his perspective wanting to be the best role model I can be for him," Dave said of Ryu.
"I always find myself wondering 'would he be proud of that?'. 
"If I find myself doing something that I think can have a negative effect on him, I want to change it. I also want to make his life better too."
David being a good dad started way before Ryu arrived earth side. I nagged David for five years to have a baby and before I got pregnant he said read these books … they were pregnancy books! He actually had read them before me! He had done all the research and made me follow all these steps to have a healthier happier baby. Honestly we have such a good baby that I'm sure it worked and it's all because of him!

QDo you find it hard spending time away from the family during the season and what's it like now during Covid?
AYes I find it very hard when I go away travelling because I miss them both and don't want to miss anything he does or learns. I find myself Face timing a few times a day and asking for videos of him so I can watch them all the time. I now have an appreciation for my team members who have families because before becoming a dad I wouldn't have realise how hard it is and how much time we spend away. With Covid, I get to spend a lot of time with them and it doesn't feel like I am missing out. 

QOn a normal race day, do you like to relax with the family or do you try to keep away from the family?
ANormally in years past I would love to have Tahan with me as a good support. No matter how bad I went that day she would make me happy with her smile. Now since having Ryu he is only 6 months and he has only come to one race and that was in Darwin. I loved having him there and hopefully when he gets older he come support me if I still have a job! 

QWere you at the birth of baby Ryu and if so, what was that like?
AI was supposed to fly to Tasmania the morning Tahan went into labour, to start my TV presenting job for TCR. Her water broke at 3am that morning and I was there from the start to the finish 24 hours later! It was a whirlwind of an experience which I am grateful for but slightly traumatised from what I witnessed. At the end it was a beautiful day we still talk about … it was the best day ever in our lives despite going through all the emotions.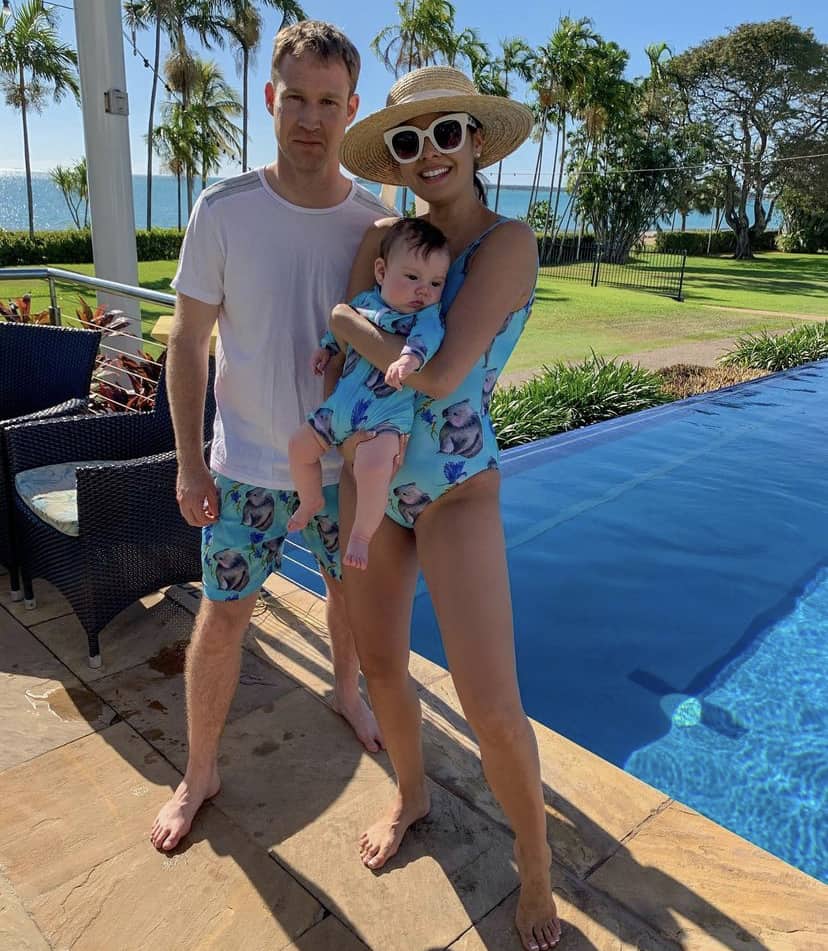 QI guess you've seen your partner in a whole new light?
AYeah, absolutely! I have the upmost respect for what they go through from the pregnancy to the birth. I am amazed at the female body and what they go through and I love her so much more because of it. I am so thankful to her for giving birth to our baby boy, Ryu! 

QTell us specifically about being a dad, what's it like and how do you feel?
AI pinch myself every day! I can't believe I have a real little human to look after until the day I die. I just want the best for him and it makes me want to be a better person. 

QDo you have a daily routine with Ryu?  
AWe have routine but some day's Ryu is unpredictable so it can vary. One thing is guaranteed though and I am always up early. I train hour or two every morning. So when I get home I make them breakfast. My favourite thing is going into his room of a morning and seeing him wake up because he always wakes up happy with a big smile on his face ready for the day. I usually play with him and then I feed him breakfast and at night we always do bath, bottle, book and bed.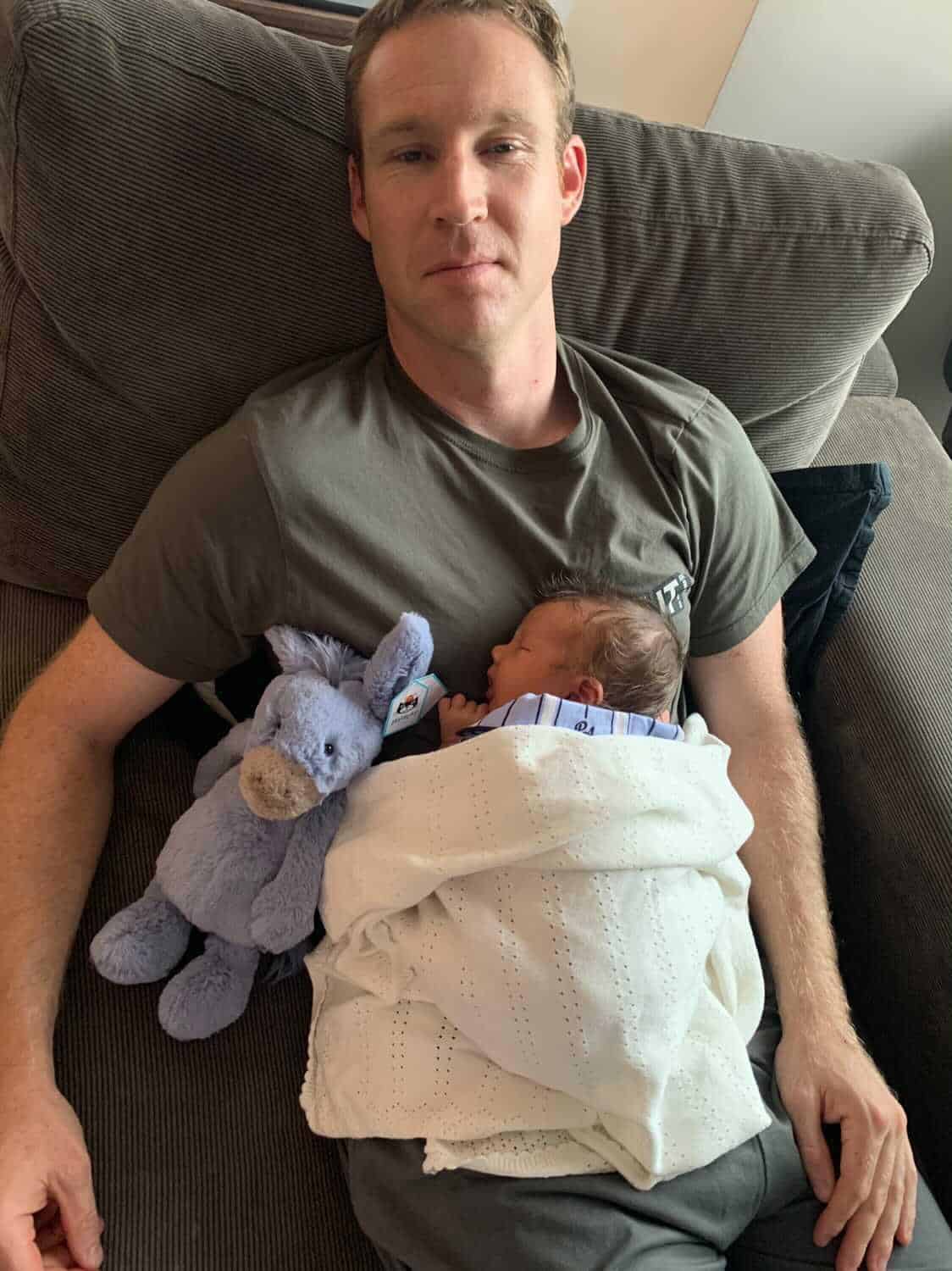 QHe's only young but do you have a favourite activity with him?
AAt the moment he really loves the Jolly Jumper while we play The Wiggles! It's hilarious. The best 15 minutes of his day I would say. He also loves bath time! I let him splash and make a mess. 

QAnd how about the nappy changes, do you get involved? 
AAt the start I was very reserved about doing any of this especially changing a dirty poo nappies, but now it doesn't faze me whatsoever! My go to thing is does he need a nappy change if he gets a little whingey then I am out of tricks to help! 

QWhen the season ends, and hopefully Covid restrictions stop, where would you like to take the family on a holiday?
AIdeally I would love to go overseas like, Europe or Thailand when he is older but for now I will just be going to Albury!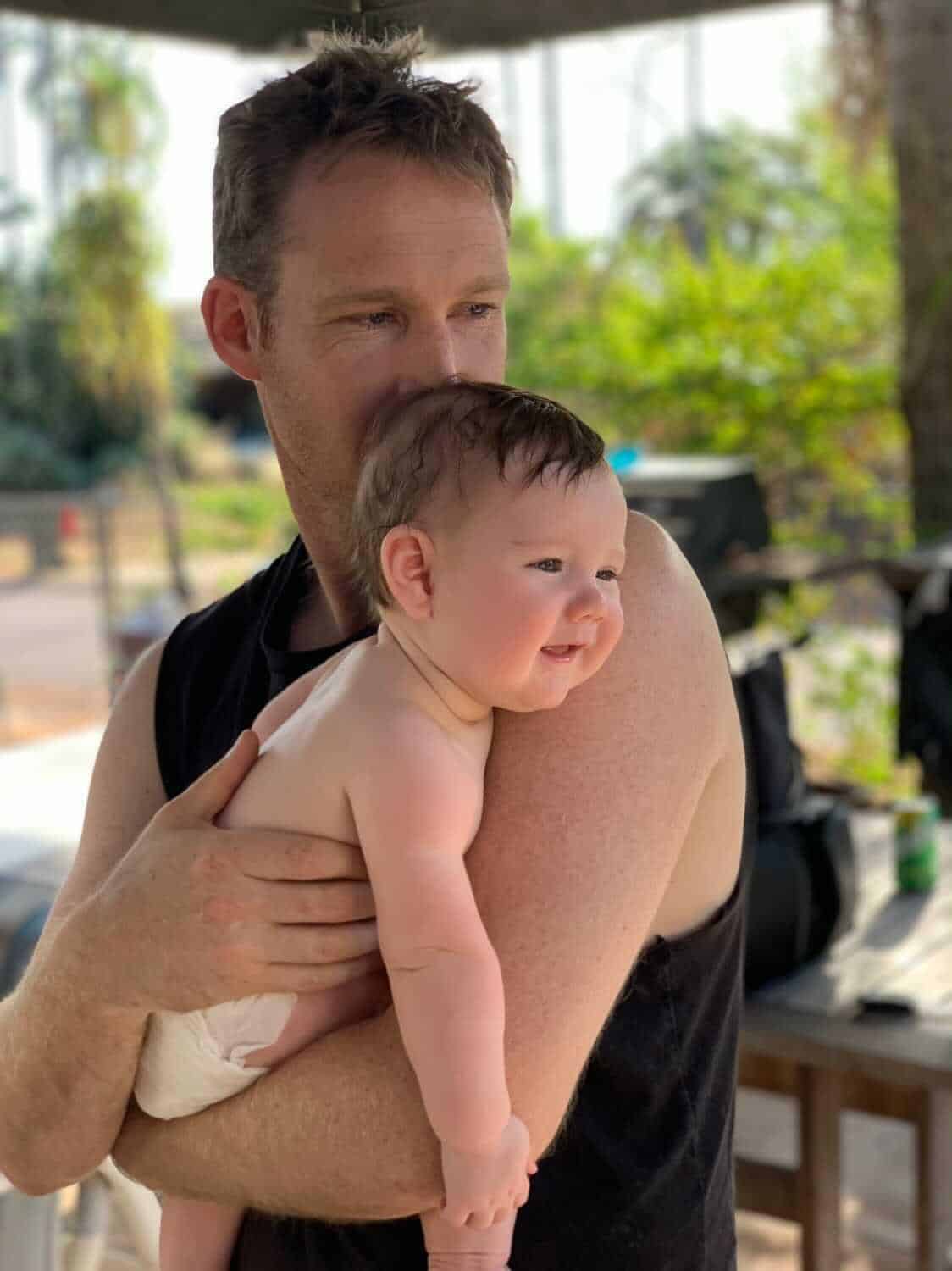 Now lets ask Tahan some questions...
QHow was David at the birth?
AI have to admit he was the best!! He was there right by my side for the whole thing. He massaged me, he held me and he supported me. He even paid attention to the birthing classes we did because he asked the right questions and when it got a little bit scary (Ryu got stuck) he knew what our options where and could do all the talking and questioning when I was not in the right frame of mind to think. So he was honestly the best! 

QWhat is his best asset as a father?
AThat he is just so loving and caring. He is way more patient than I am and he just wants to be around and help.

QTell us something about David that we don't know about him...
AHe is the typical house wife and does all the cooking and cleaning, I think most people know that bout him but what they don't know is that he is a hippie in disguise because buys all the organic meats and veggies, everything has to be natural. He always says 'why would you eat an apple that's been sprayed with Mortein'!