Family
Partner: Jess
Child:  George (21 months)

Get to know Max
Throw in the bald head and the big beard, and it's easy to see why big Maxy has become a cult hero and fan favourite of the Melbourne Demons faithful – and AFL community as a whole.
Throw in the fact that big Max captained the Demons to the 2021 premiership – the proud club's first title since 1964, and you can easily see why Max is an authentic club legend.
Now with 200 games with the Demons, Max is a six time all Australian player.
But now, the big man who can dominate a game at ruck or play as a forward, has another motivation to trying win another premiership with the Demons.
It's his son, George.
"Watching a Mini-me learn his way through life is the best part of being a dad," beams big Max.
"You're just extremely proud of something … to the point where you can't stop talking about the little fella around others! "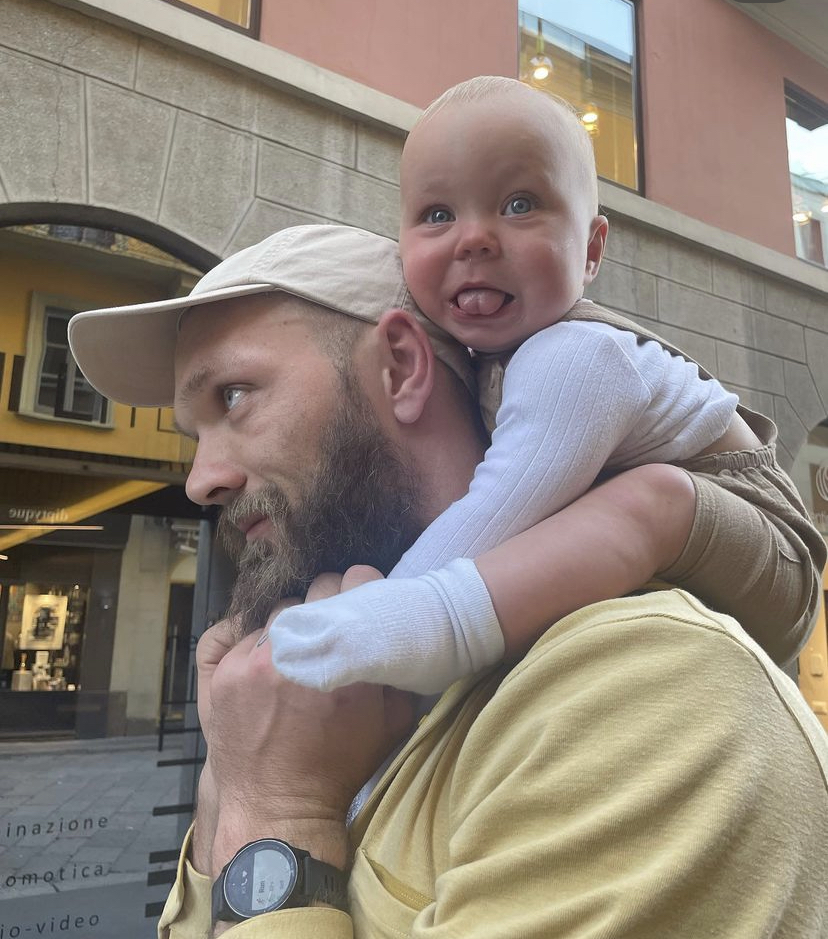 QDo you find it hard spending time away from the family due to playing commitments?
AMost trips are only one night. So as much as you do miss the fam at all times, one night just makes the heart grow stronger.

QSince George was born have you changed the way you go about your work?
AI enjoy every little moment just that little bit more. I've realised how cool it is to have the job I do. 
QDoes George come to your games, and how does that make you feel?
AGeorge comes to the day games. He loves watching. He's different to the other kids, he wants to watch the footy rather than muck around. 
QWhat's your favourite part of the day with George?
AEasily the best time of the day is park time. We get every ball in the house and across we go to the park!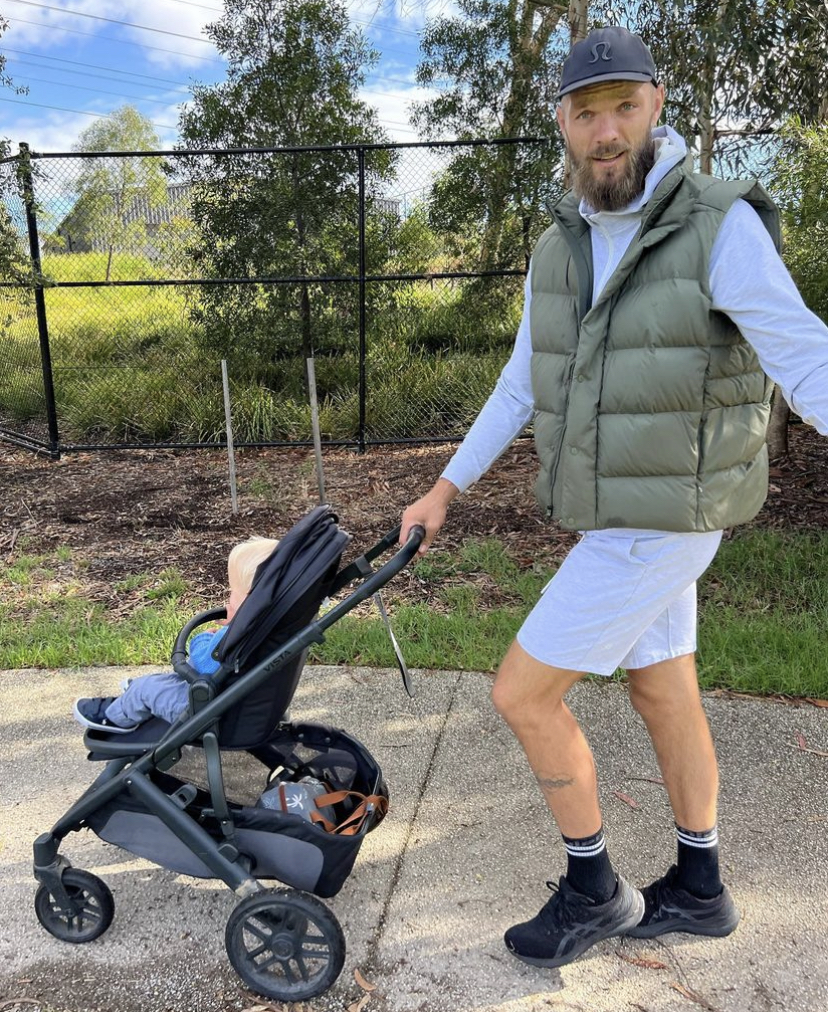 QWhen George gets older and wants to play a sport are you keen to take an active part in his Community sport?
AI'd like to think that I'll be one out one back. But when we get to it, I dare say I'll be coach, team manager and runner!
QTell us about your amazing wife Jess and the support she gives you?
AJess is a star. She puts a smile on both of our faces when we need them the most. As much as I think I'll be able to run the house if Jess wasn't home, I feel like it would just be missing her character and her little quirks. 
QWhat is your favourite activity with George?
ADefinitely it's kicking the soccer ball or spotting trams and trains while having a babychino.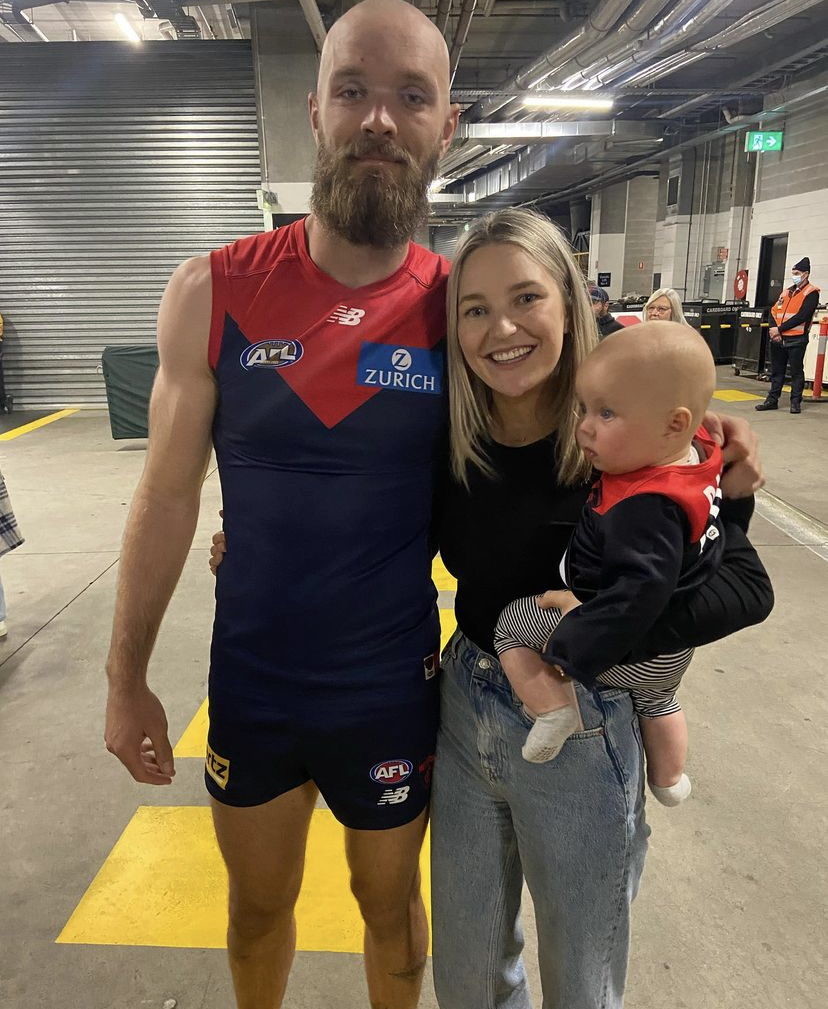 QDo you have any memorable moments with George at this early stage?
AHe has achieved a few milestones that have brought a grin to my face. But the little fella is slightly on the introverted side. So the most proud parent moments are when he is having a laugh and play with the kids around him. 
QHave you been able to take the family on any recent holidays? Is there a place you'd like to go with them in the future?
AGeorge went to the south of France when he was one. In fact, he has been to 5 countries already. I love travelling with him.