Family
Partner: Emma
Children: Chance (7) & Charli (5)

Get to know Mitch
Known simply as Robbo, Mitch has been on the Lions' roster since 2014, moving his family north after being drafted into big time football by Carlton in 2008.
Mitch is getting better with age, having picked up the Players' Player award at the Lions and the club's Player of the Year recently. He has played more than 200 AFL matches, each with his trademark ferocious play.
But off the field, he isn't anywhere near as fierce. Just a doting dad. "My role is just to be there for them," Mitch says. "When I can, I love to do school drop offs and pickups. We go for walks to the shops a lot to get some treats. I love to help with the homework and try and drain as much energy out of the kids as much as possible."
Being a footballer, Mitch puts a lot of energy and effort into his craft, but the best thing is when Mitch can switch off from his work and still have the energy and enthusiasm to be that crazy playful dad is the best trait.
QHow has Covid effected the family this year?
AIn Brisbane we haven't been affected too much, but the short lockdowns we did have it was fun to get time at home together. There were plenty of basketball and games in the backyard to pass time!

QWith restrictions and lockdowns, have you found any positives out of it?
AAs Covid might have affected our routine and structure, we tried to find positives out of negatives. My travel schedule kept me away from home so playing Minecraft or Fortnite with my children online made it fun to stay connected.

QOn game days, do you like to relax with them or do you try to keep away from the family?
AGame day I like to spend the morning with Chance, we go for a walk to the coffee shop and then I stretch my legs at the park while he runs some energy out! Then it's daddy time to focus on the game, this is where Emma is doing her great work keeping the kids occupied and busy.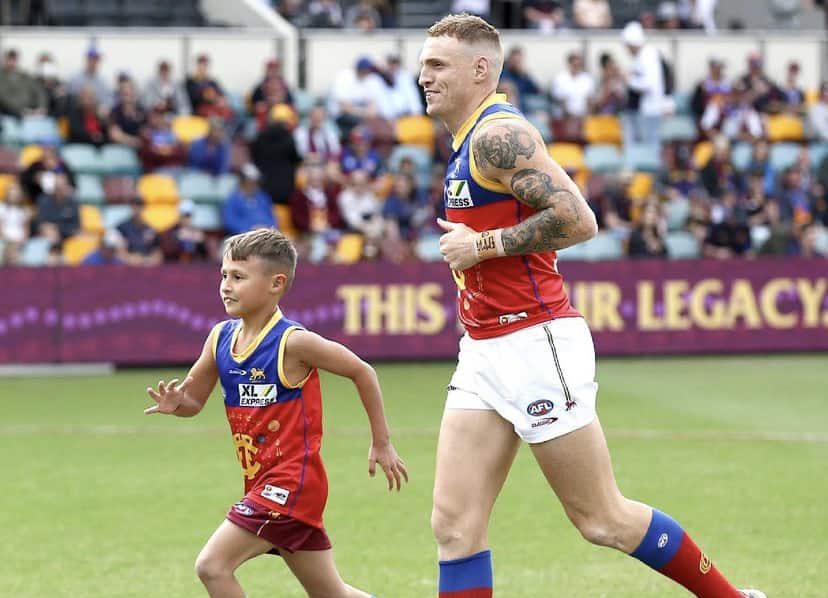 QWhat are your most memorable moments with the kids?
ASome of my favourite moments with the kids is when I am in pre-season and they come down to training and cheer me on with my running and workouts. It actually helps me remember why I do everything. Another moment was when my son chance got his first award at school. He stood up in assembly and was so happy just smiling and looking at me. I will always remember that! Charli, my daughter was so nervous when she went to school the first time. She wouldn't leave my side and cry every time we left, but when she got used to it, she forgot about us and loves going in. There's other things too like the first tooth, bike ride, skateboard. It's different moments I love.
QHow much has your life changed since they were born?
AA lot of parents say this, but I genuinely don't know where I would be if it wasn't for the birth of my first child. It put life into perspective and really gave me motivation to turn a lot of things around.
QWhat sports or activities do the kids enjoy and are you involved at all?
AChance loves to do everything I do, play video games, basketball out the back, bounce on the trampoline and play with his guinea pigs! Charli likes to do lots of paintings, mainly of the family, unicorns and rainbows. She can do anything her big brother can, so always gets involved.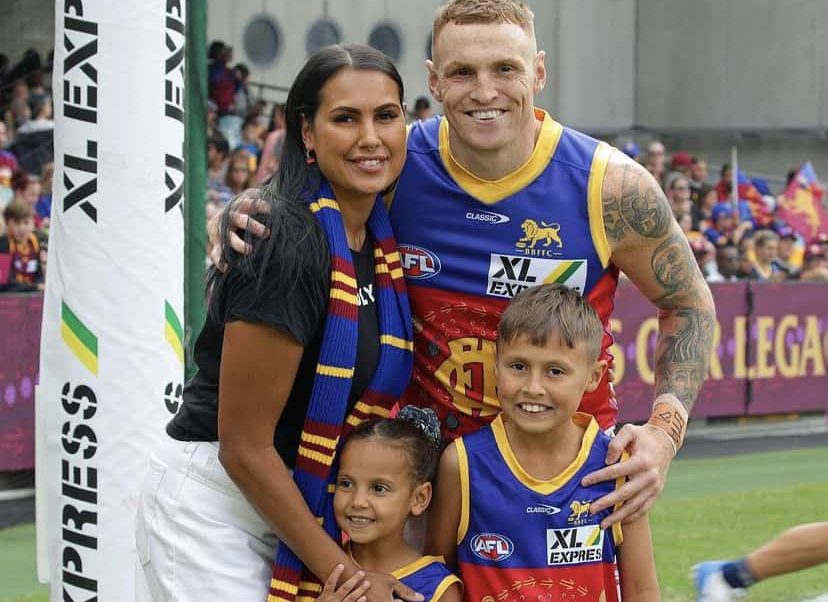 QWhat's your favourite family holiday or getaway?
AWe did an amazing Winnebago trip to Cairns. It really tested mum and dad's patience but it was the best time spent with the family by far. We stopped at a lot of great places along the way and have memories that'll last forever!
QWhat's the best thing about being a dad?
AWatching my kids grow! You get Facebook memories pop up that really hit home! My son is my twin, so seeing him grow in so many ways is the best feeling in the world. They have completely different personalities, Charli is cheeky and sweet, Chance is crazy and so caring. They give me a reason to get up every day, get my work done and I can switch off from my job soon as I get in the front door when I get to see them.

QDo you enjoy the kids coming to your training and games, how does that make you feel?
AIt's always been a major factor in what pushes me to play professional sport. To be able to provide for the kids and be a good role model for what hard work and dedication looks like. Seeing them after a game, win lose or draw they are always their bubbly self and takes my mind off the stresses.

QCommunity Sport is such an important aspect of our Australian lives, do you like to get involved with the kids' sport and are you happy for them to be a professional sportsperson one day?
AOnly this year have I become a full time sports dad. I get so much enjoyment out of seeing my son make new friends, learn a sport and get better along the way. When he has fun playing sport it takes me back to when I first started out.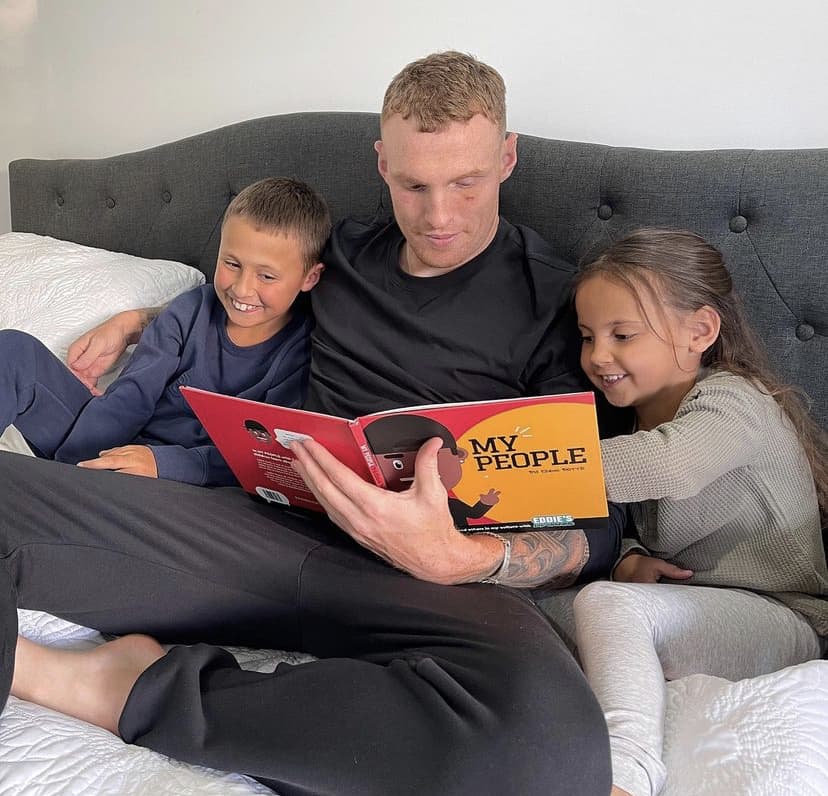 Now lets ask Emma and the kids some questions...
QHi Emma, what makes Mitch such a great father?
AThe way Mitch would do absolutely anything for his kids and family, he may be this tough, rough footballer but off the field he is genuine and caring, hard worker, he can get grumpy but the kids always know how to cheer him up!
QHi Chance, what makes your dad amazing?
ADad plays football for the Brisbane Lions. I want to play football and Fortnite just like dad!
QHi Charlie, Do you like watching dad play footy?
AWe go to dad's work and see dad on TV!