Family
Partner: Melissa 
Children: Oliver (4) and Madeline (2) 
Get to know Rohan
The South Australian started off as a track cyclist, but soon found out he had a passion for road cycling.
But only after winning silver in London 2012 in the team pursuit.
Turning to the road, Rohan won back to back world championships in the team time trial in 2014 and 2015 and silver in the 2014 Commonwealth Games.
In 2015, he won the Santos Tour Down Under and the opening stage of the Tour de France. Three years later, in 2018, Rohan became only the third Australian to wear the leader's jerseys in all three Grand Tours.
But with two young children and having already literally climbed all the mountains cycling has to offer around the world, Rohan will retire this year as one of our most decorated cyclists in history. And it's with his young family in mind.
"There will now be 100 per cent more family time," Rohan says of his pending retirement. "It is one of the main reasons for making the decision. I don't want to miss out on any more time with them as they are growing up."
Rohan has dedicated his career in trying to set an example on how to be a positive and realistic role model. He is the same as parent and works at providing them with access to the tools they need for a bright and successful future as adults.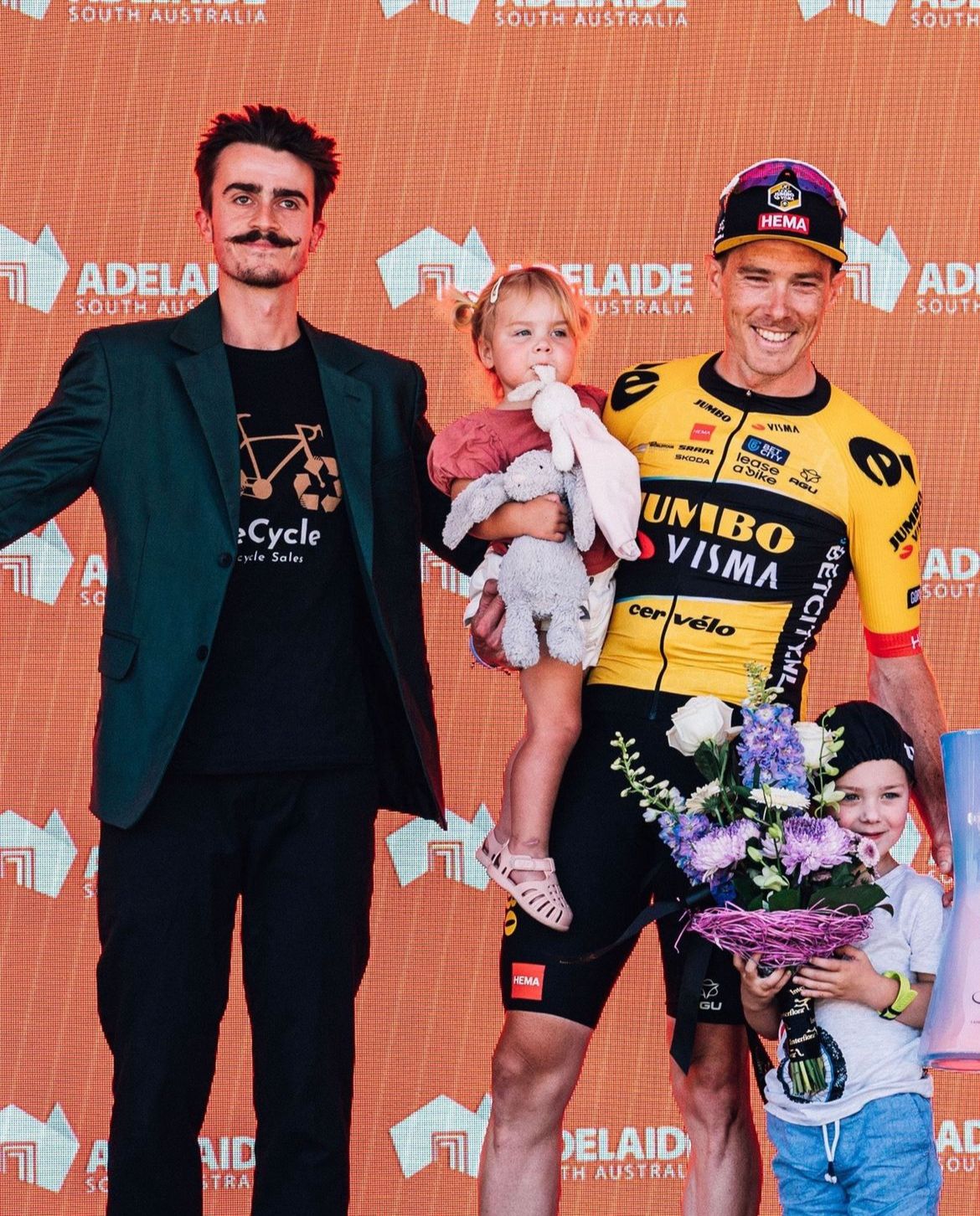 QTell us about being a dad, how much do you enjoy it?
ATo be a parent is probably the toughest and most rewarding thing in the world. The things I enjoy the most are waking up to the kids and their smiles and the exact same when we put them to bed. It makes me feel like we are doing a good job at keeping them happy which is the main goal.

QWere you at the kids births and what was that like?
AYes I was and both were very eventful! 

Oliver was born shortly after the 2018 world championships and minutes before a dozen doctors from other surgeries came in to congratulate me for the world title. All while I was apologising to Mel!

With Madeline, I trained that morning and then rushed to the hospital to be there. Forgetting to eat anything because I was so stressed. Having to wear scrubs over my winter clothes and mask during covid I ended up getting a little light headed and having the nurses surrounding me fanning me and feeding me juice again minutes before Mel gave birth!

You could say both were eventful for many reasons other than the birth. But both times I was scared and excited at the same time!
QI guess you've seen your wonderful partner, Melissa, in a whole new light?
AShe was an amazing athlete but it doesn't even compare to how good a mother she is. They say mum's always put themselves before everyone else and that couldn't be more true for Mel.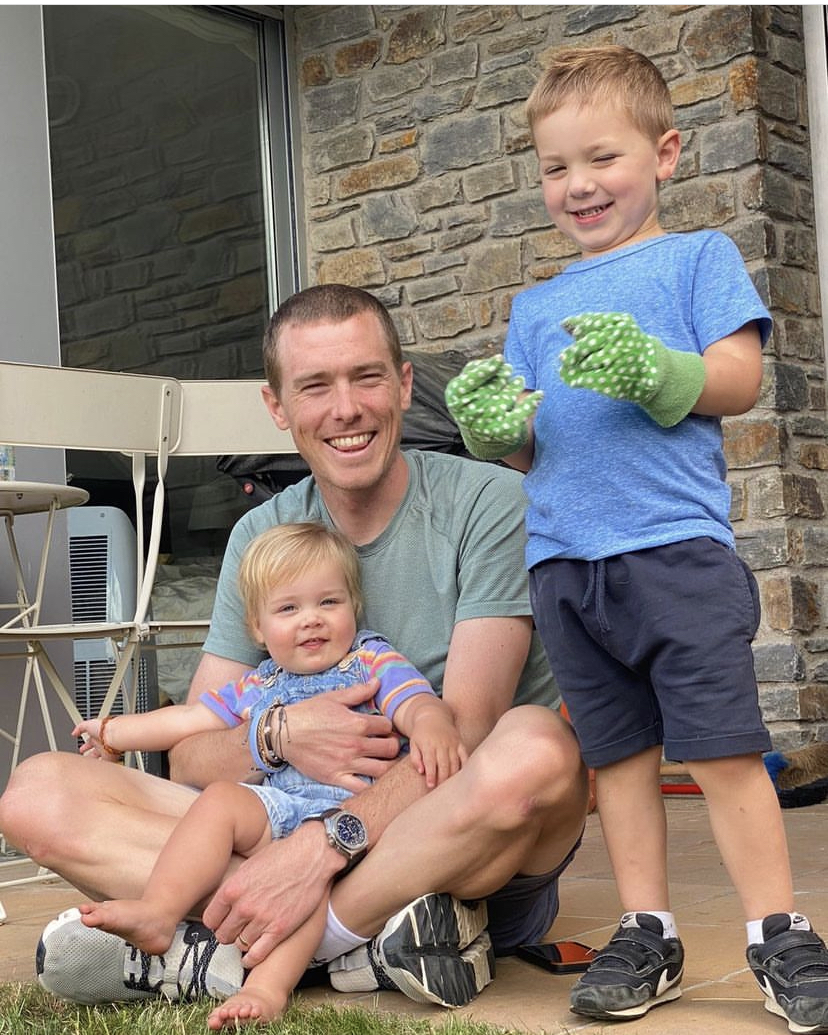 QBeing a dad, has it given you a new perspective on things? 
AI always knew there was more to life than my cycling career and becoming a father has made me really double down on that mindset. It sounds grim but more often then not, I will make decisions on the bike based around if it will potentially leave a huge burden on my family or not. Being there for Mel and the kids is more important than anything cycling related.
QOn a normal race days, do you like to relax with the family or do you try to keep away?
AI will generally call them every morning when I'm away racing or in camp. It's not always successful with them because they hate having a relationship over the phone. But we always try to keep that connection in some way or another.
QDo you like seeing the family at the finish line and how do you celebrate?
AWhenever it has happened it has been a special moment. It is not often that it happens because it's a big undertaking for Mel to fly all over Europe with two kids.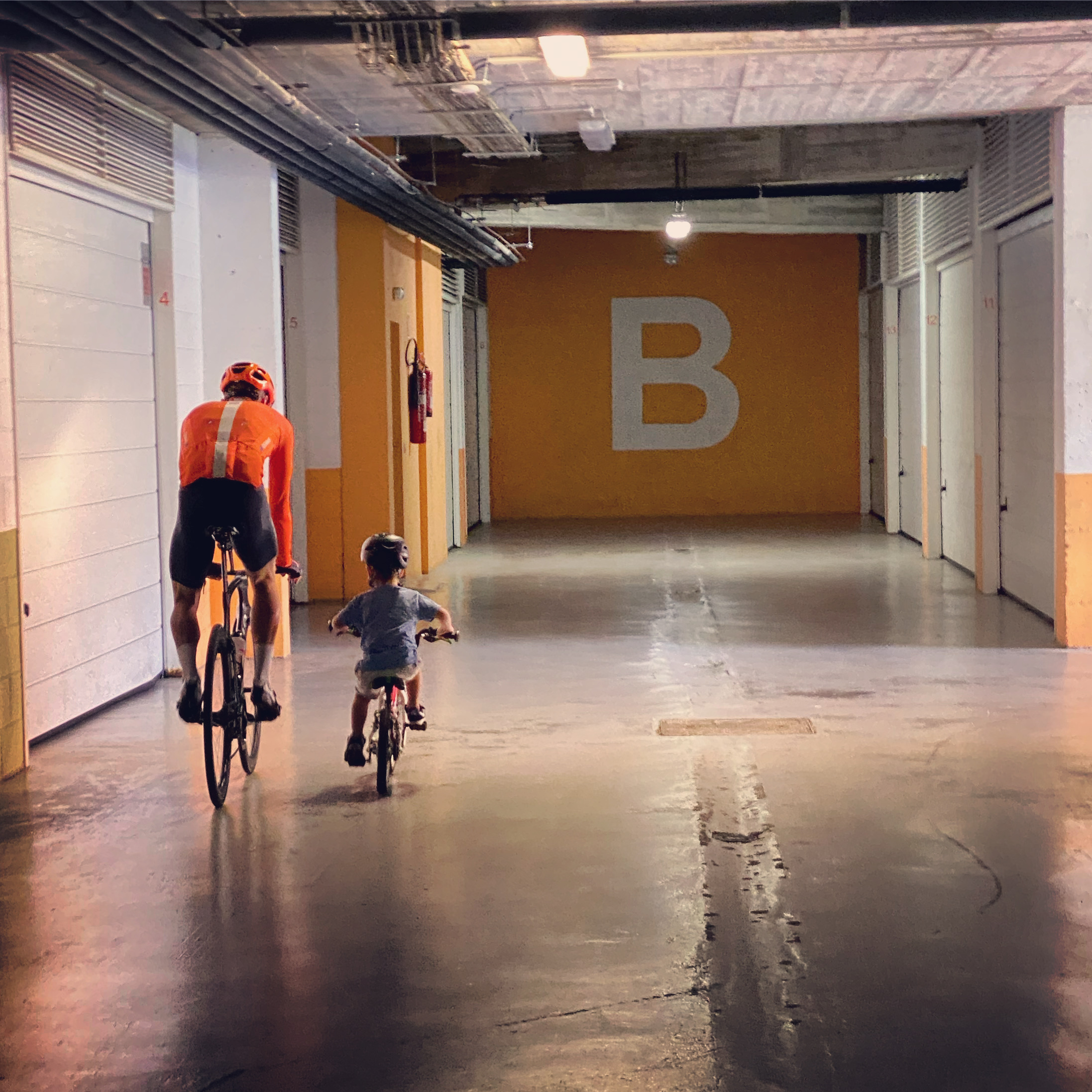 QWhat is your favourite activity with the kids?
AWith Oliver it would be building his lego or watching him ride his bike on the pump track.

Madeline is still in the 'mummy only phase' so any time she asks for me to help her or sit with her and do something as simple as watch TV. That is special for me.
QThe family seem to be big dog lovers, what do dogs mean to you and the family?
AWillis is our first 'kid'. We actually have a feeling that Oliver is potentially a little bit allergic to dogs but we joke and say that Willis came first so Oliver has to learn to live with it! In my opinion dogs are just better than us, we can all learn a thing or two from them about unconditional love.
QWhere would you like to take the family on your next big holiday?
AAmerican 'road trip' but with planes involved!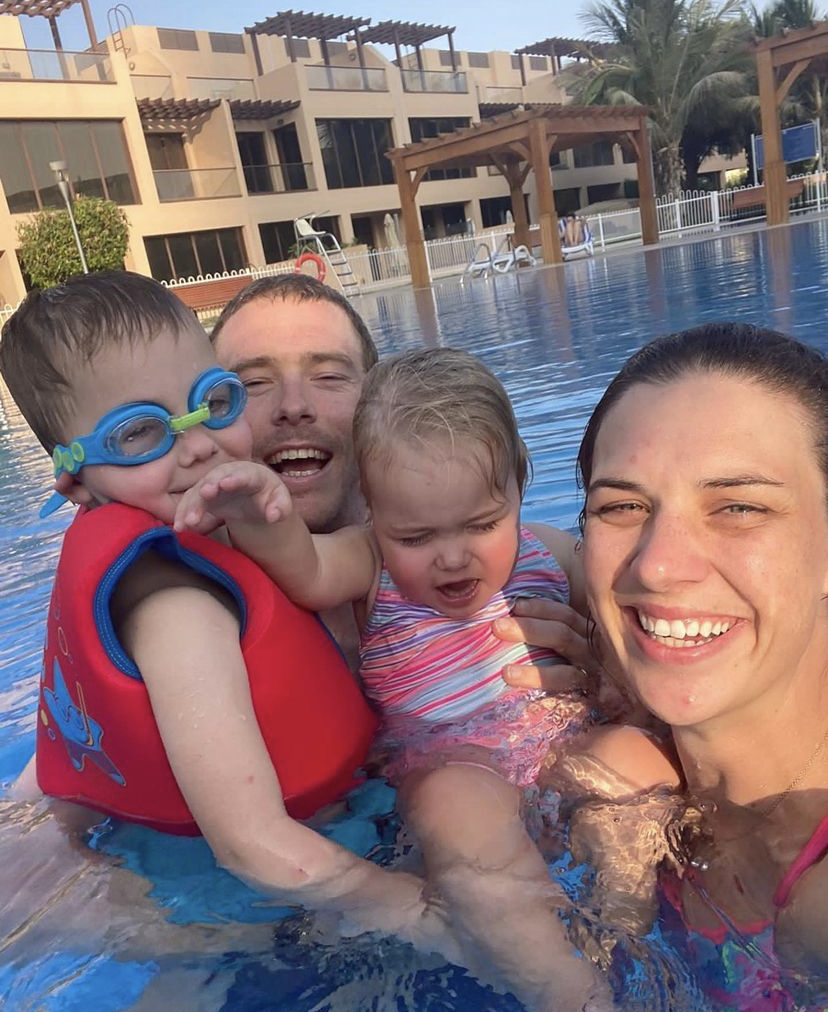 Now lets hear from Melissa & the kids
QTell us something about Rohan that we don't know about him?
AHe is an insanely neat and tidy person. He packs the dishwasher every single night, because I do it badly!
QHi kids, What's the best thing about your dad and what activity/sports does your dad play with you?
ADads the best tickle monster and he players Soccer, lego and rides with us.