18 July 2021
Who's your favourite Celebrity Sports Dad?
Does he play a football code, does he race cars, is he competing in the Olympic Games.  We are asking for your help to nominate, so we can put together our top 10 finalists to vote on for this years' Philips Sports Dad of the Year.
We take a quick look at some of our previous finalists to give you an idea of the wonderful Celebrity Sports Dads out there!
Trent Cotchin - AFL
After captaining his team to its first AFL premiership in almost 40 years in 2017, Trent will go down as a legend of the Richmond Tigers Football club. The tough midfielder is closing in on 250 games for his beloved Tigers, adding a second premiership last year alongside his 2012 Brownlow Medal and three Jack Dyer Medals as the Tigers' Best and Fairest player. Trent's respect is such that he was named Victoria captain for the 2020 State of Origin and has been named the ALPA best captain back in 2018. But this fierce competitor is also every inch the doting dad to his three young children. "Given the challenges we have faced for a good chunk of the year it has been a good thing to be around the home," Trent said. "Probably my favourite is playing sport with the kids and even Parker loves watching so it entertains him too. "The toughest thing with three children under 6 is that it's relentless and you never really quite get a break … but we wouldn't change it for the world!" His wife Brooke went onto say "Trent is happy to engage with the children all of the time. Even after a big day, he will always come home and immerse himself into the kids be it sport or play time."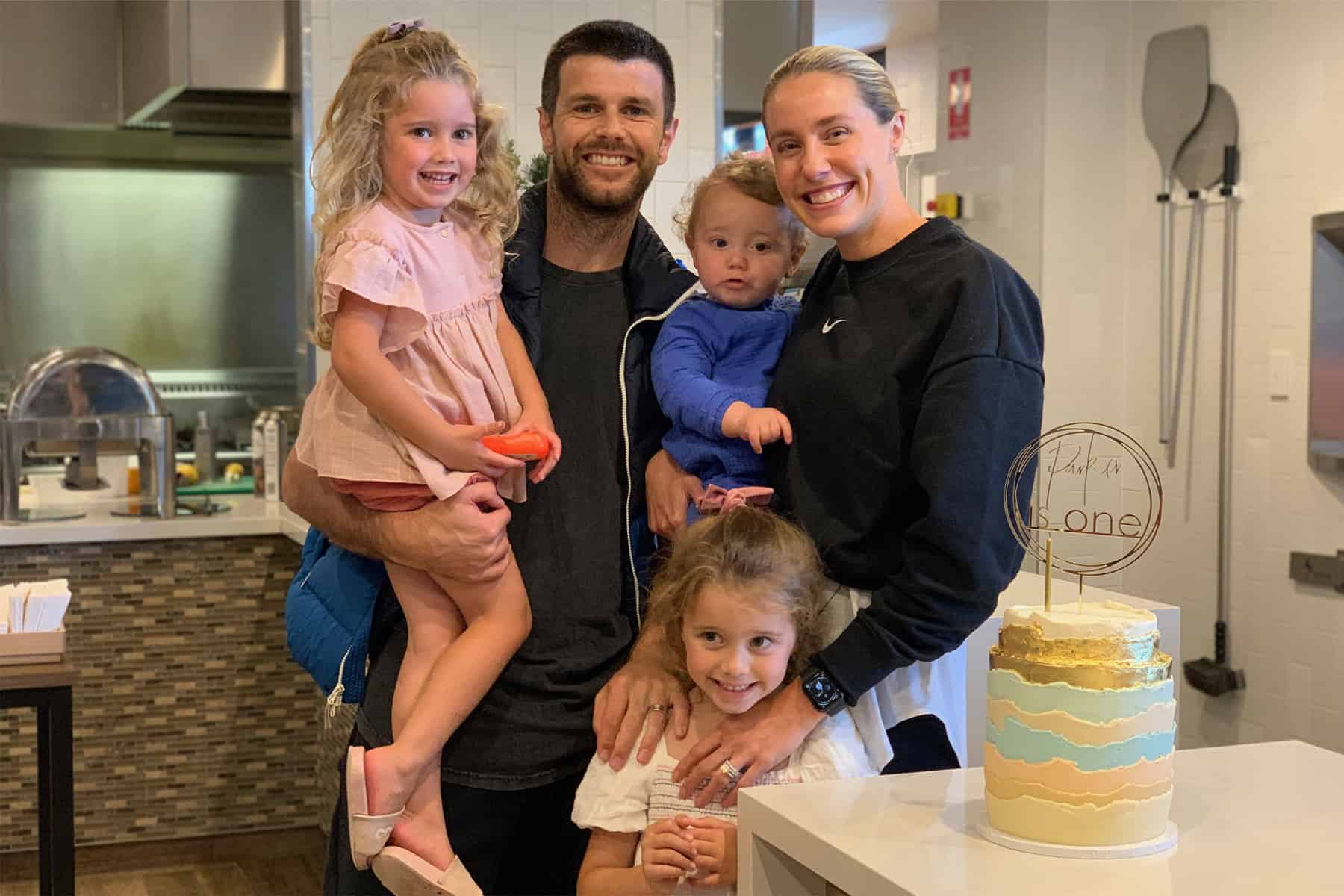 QThe kids seem to like going to your training, is it something they ask to do?
AThey love it, every chance they get they request to come along, particularly now they have so many relationships with a range of the boys and our staff
QWhat's the best part of your day with the kids?
APlay time is great now as they love wrestling and just rolling around and having a good time, kids amaze me with their imagination and ability to create and play!
Fabian Coulthard - Supercars
English born but New Zealand raised, Fabian is a stalwart of Super Car racing in Australia. Fabian started his career in carting at the age of six, before progressing through the various categories. His first competition on Australian soil was at the Australian Grand Prix in Melbourne in 2002, where he clean swept the Formula Ford support races. In 2003 returned to England to try his hand at the British Formula Renault Championship where he competed against the likes of current F1 star Lewis Hamilton. In 2004 he was invited by Greg Murphy racing to test with the team's Carrera Cup squad. He teamed up alongside Alex Davison and Peter Hill in the one-make series which was then the main support category for V8 Supercars. Coulthard finished third in the Championship in his first year, he claimed the Michelin Driver to Europe Award for best driver under 30 and was awarded the Michelin Rookie of the Year Award. His career progressed ever since with multiple Super Car podium finishes. But his greatest result is his family, including twins. "I love winning races but to see the birth of your children is something else," Fabian said. "Hopefully I have many more race wins in me, but I don't think we'll have any more kids. To have two in the one go and have a boy and a girl is perfect, so I think I'll only live that moment once!" His wife Becky went onto say "It has been the most incredible time watching Fabian evolve as a father. I have loved watching him understand two little minds, interpret cries and language and find a balance between tough and gentle parenting. I grew up without a father and it has been such a privilege seeing, through him, how a dad loves a daughter. Our twins are so lucky to have him. They adore their bike rides, couch cuddles and morning babycinos. He takes his time, he listens and always tries his best."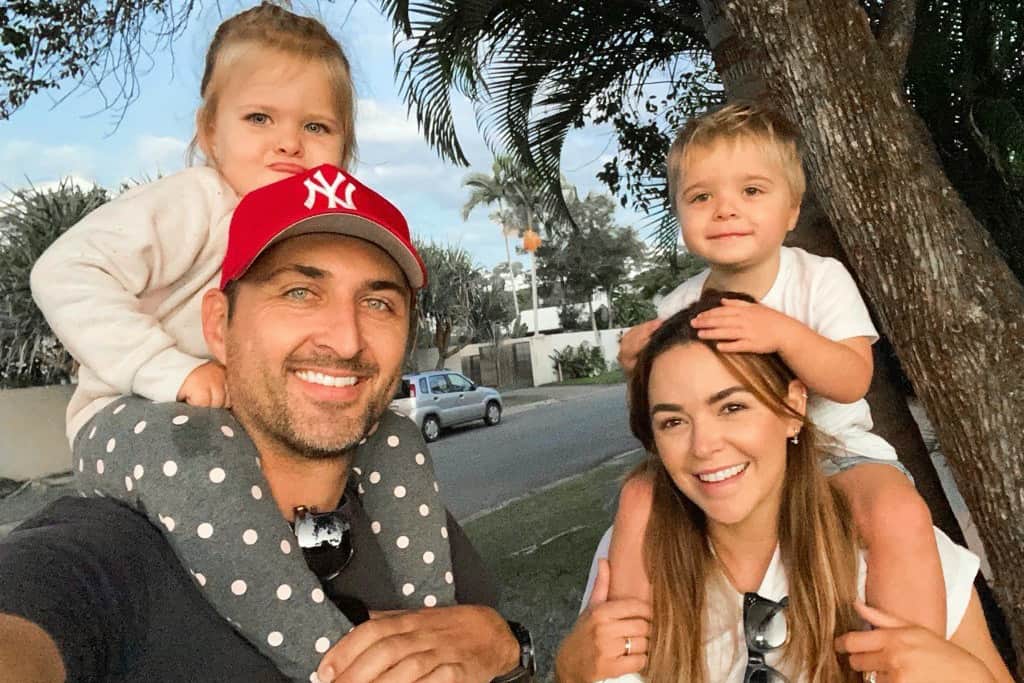 QWhat's the best thing about being a dad?
AIt brings a lot of responsibility and it opens your eyes up to how much free time you used to have and you wonder what you did with it all. But seeing them walk for the first time, talk for the first time and all those sorts of things is very rewarding. I just love every minute I can spend time with them and be at home with them.
QWhat's the best part of your day with them?
AI'm normally the breakfast guy, so we get up in the morning and I'll make them breakfast. Toast is a big thing at the moment because they now get to choose what they want on their toast. I love my coffee in the morning, and I always make them a babycino. So mornings are pretty fun in our house
Matthew Dellavedova - Basketball
Affectionately known as Delly, Matthew has carved out a career as one of the best known Australian imports to grace the NBA basketball courts. Growing up the regional Victorian town of Maryborough, Delly started his career with the local club before making his way through the junior representative teams, captaining the Australian under 19 team at a World Championships. His quality was noticed and he started his professional career with the Cleveland Cavaliers in 2013, winning the NBA championship alongside LeBron James in 2016. He then spent three seasons with the Milwaukee Bucks, eventually returning to the Cavs in 2018. Matthew's passion for the Boomers is strong, playing in two Olympics (soon a third) and a World Championship. Matthew now has his hands full with young Anders. "You always want to be competing for a Championship and playing in the playoffs," Matthew said. "It was disappointing not playing much in 2020 but it has been a huge bonus to get every single day together and see the small little changes and growth that happens with Anders." His partner Anna went onto say "No matter how tired Delly is, he always brings so much energy and excitement to playtime. Even when Anders was really young, he'd have him touching the ball, doing tummy time, always pumping him up!"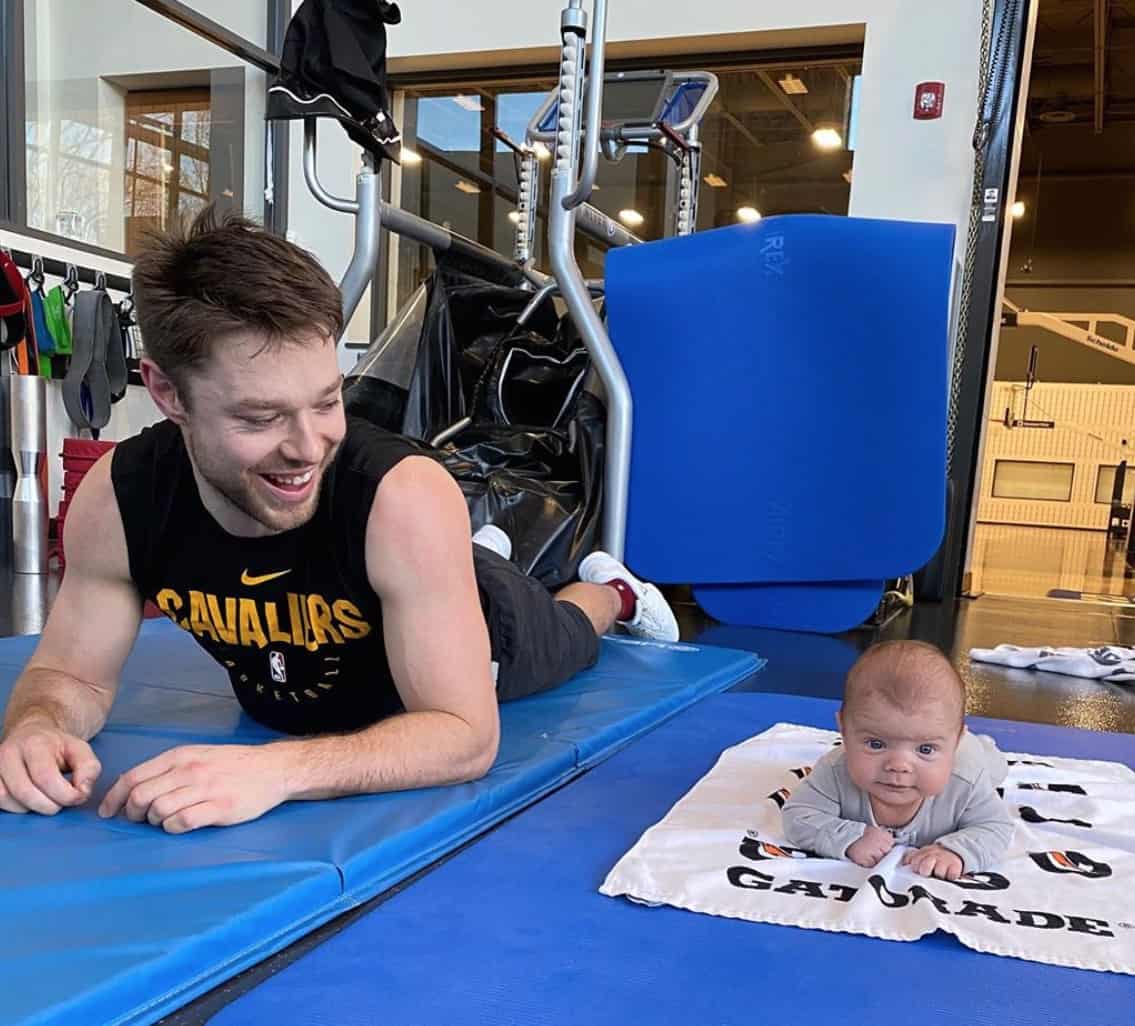 QCan you explain what the feeling is like being a dad and are you enjoying it?
AIt is really hard to describe and when you try to find the words, more experienced dads give you the knowing nod that there are no words that really describe it. It's been the best! It really changes your perspective on everything.
QWhat is your favourite activity with him?
APlaying in a mini ball pit with him or our bed time routine. He is really funny at the end of the day especially when he wants to stay up because he's having too much fun.