2 September 2023
Local Cobar dad wins the 2023 Philips Community Sports Dad of the Year award
Cobar is an isolated regional town more than 700 kilometres west of Sydney, known for it's mining and a thriving little sporting community.
And a big part of the sporting community in Cobar is Greg Mckervey, the father of four who is this year's Philips Community Sports Dad of the Year.
The president of the Cobar Junior Soccer Club and Cobar Athletics and Triathlon Squad, Greg has played a huge role in mentoring Cobar's youth.
Having seen first-hand Greg's work with her son, Caitlan Ayoub knew Greg should be nominated for this year's award.
"Greg is so patient with the kids and has a real passion to share his knowledge and skills with them," Caitlan said.
"This year my son Maddox – along with lots of others – moved up to the Mids division from the Minis and they looked lost and didn't know or understand the rules. 
"Greg has worked really hard with the group to build their capacity and understanding of the game. The improvement I've seen with our team this season is phenomenal.
"We recently attended a Gala Day playing against neighbouring towns and both our teams under Greg's coaching finished undefeated.
"Along with his involvement with the Cobar Junior Soccer Club, Greg is instrumental to the running of the Cobar Athletics and Triathlon Squad and has also volunteered his time and skills for Cobar Junior Basketball when needed. 
"Greg goes above and beyond as the president of the Junior Soccer Club.
"He takes it upon himself to run several soccer clinics for the kids at our Youth and Community Centre.
"He's such a wonderful role model for all of our kids and he has taught my son Maddox that 'you learn more when you lose' and encourages Maddox to step outside of his comfort zone and to challenge himself."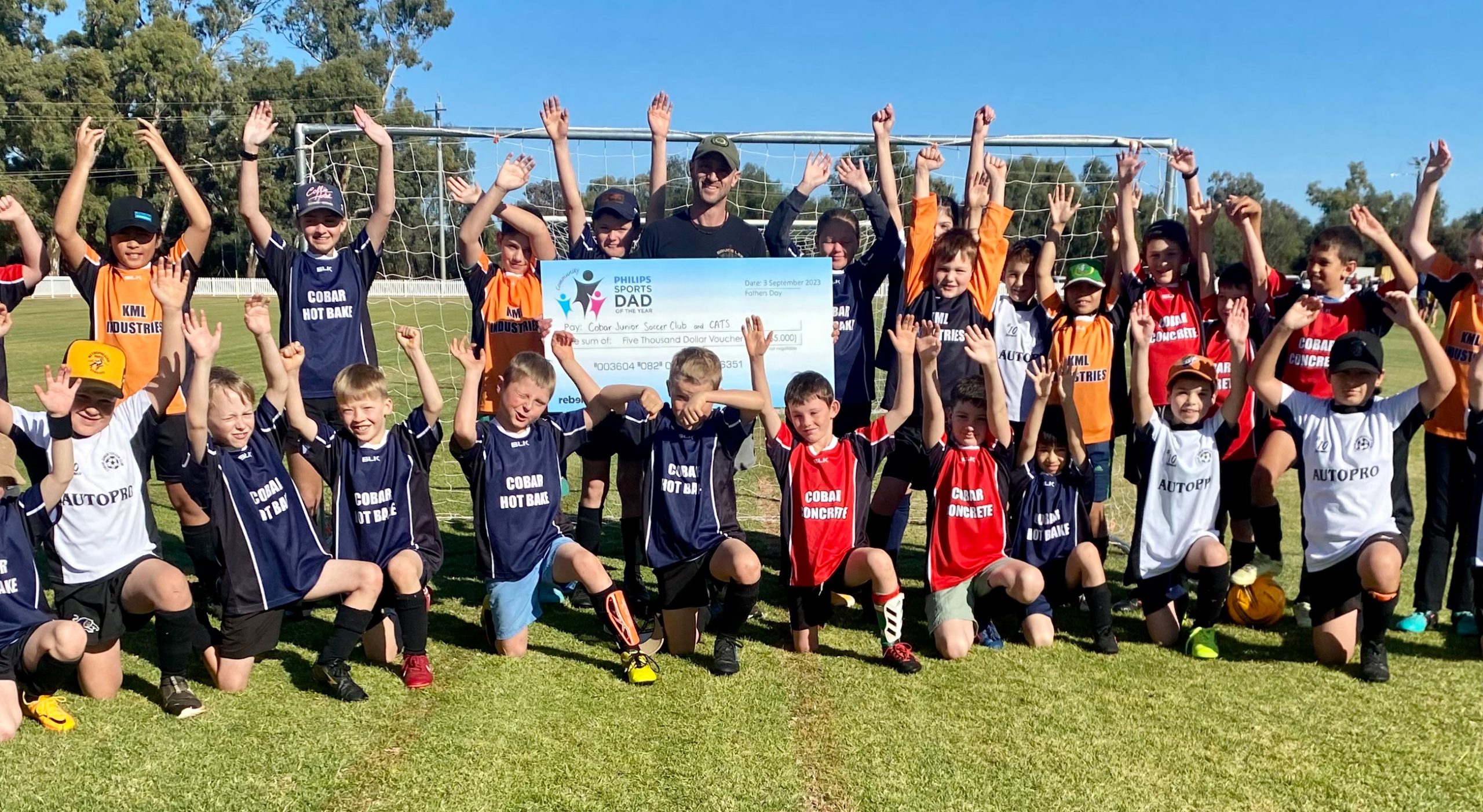 For a humble Greg, the award is both a surprise and an honour.
"I'm really appreciative of the honour that this award presents, but at the same time I'm conscious of the fact there are so many parents who give their time willingly to help our children experience all the fun that comes with competitive sport," Greg said.  
"Cobar is a small regional town about 130 kilometres to the nearest town and social outings can be much more limited than children can experience in larger towns or cities. 
"As such, sport is incredibly important in providing people with an opportunity to have fun while keeping fit and healthy while also providing an avenue for children to interact with each other in a safe way." 
Greg enjoys coaching the juniors, while putting his hand up to referee on game days.
He is also trying to grow the Athletics and Triathlon scene in Cobar.
"I fell into both positions from wanting to help out running the sports," Greg said.
"In 2021 my knee and I had a permanent disagreement about my soccer activities! After that I transitioned from an active participant to more of a teaching role and it grew from there until I took on both roles.
"If you find something you love doing, then volunteering is not work. It can be fun and rewarding.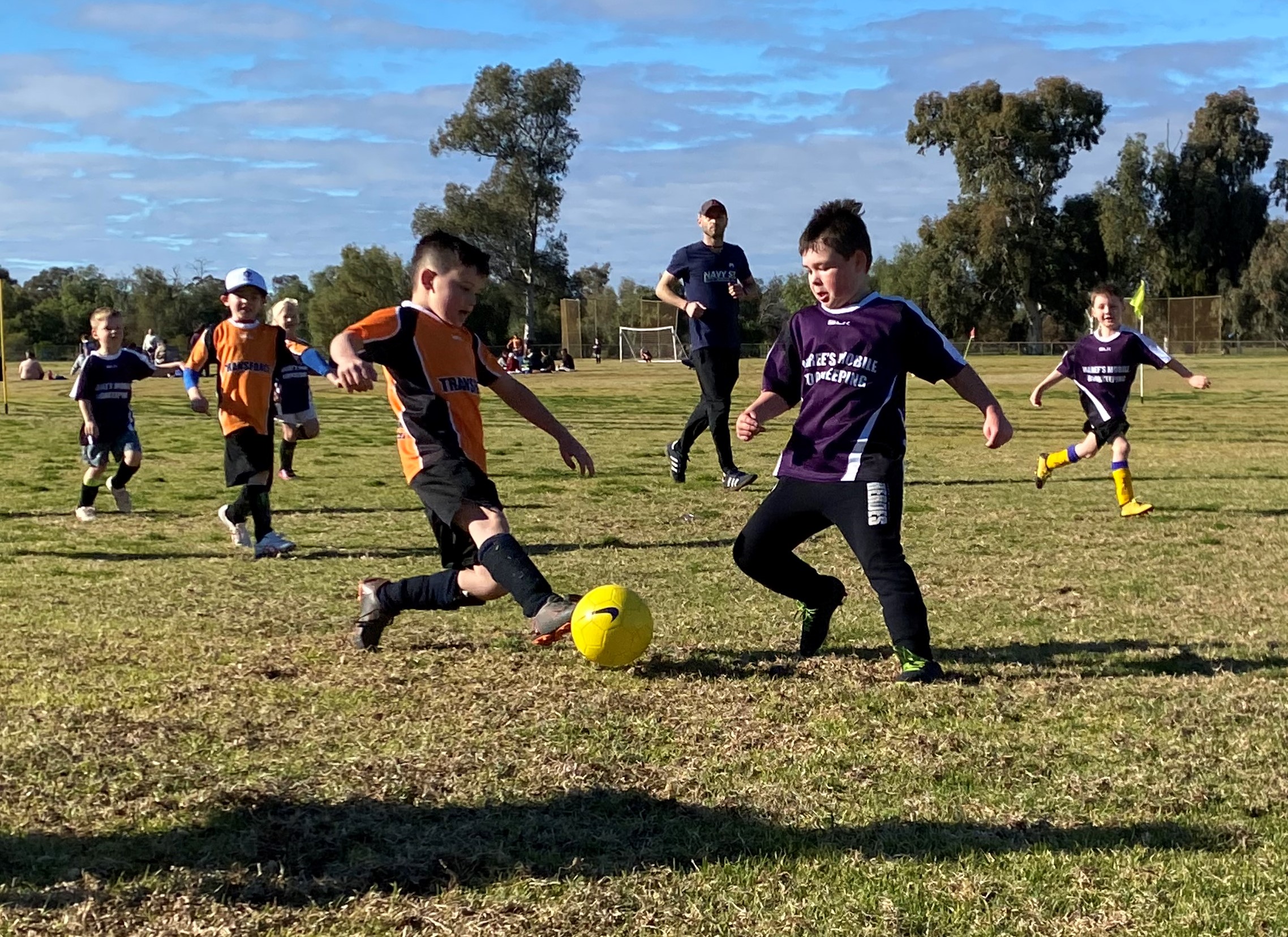 "I would to thank and acknowledge Paul and Sarah Theakston at the soccer club who are priceless and we would not have a functioning club without all their hard work. 
"And with the Athletics and Triathlon club, I would like to thank Abby Fairfull, Khan Fugar and Trudy Rogers who all provide great ideas and energy."
Greg will donate the $5000 winner's prize by giving $3000 to the Cobar Athletics and Triathlon Squad. 
"I hope this money will be used by the club to encourage more people to take part," he said. 
"I will need to discuss with our committee, but I would like to see us using it for prizes for our competitors during this season and for the future."
He will also give $2000 to the Cobar Junior Soccer Club to buy some new jerseys.
"I'd like to thank you to Philips Australia for this award. I just enjoy coaching and seeing these two clubs thrive, that's all that I ask for!"
For Father's Day, he is looking forward to spending time with his wife Louise and children Cora 15, Isla 12, Jake 9 and Samuel 7 – where he is hoping for a well-deserved pancake breakfast!