30 August 2021
Aaron is one of the most recognisable faces in the NRL, with his big mane of hair and beard ensuring his cult-like figure status
A veteran of 18 Tests for the Kangaroos and 14 Origins for NSW, Aaron has been one of the best front row forwards in rugby league since his debut for the Wests Tigers a decade ago.
Since then, Aaron has spent time at the Bulldogs and the past four seasons at Cronulla, amassing more than 230 games in one of the world's toughest competitions. He bases his game on a high work rate and has one of the best running games of any big man in the NRL.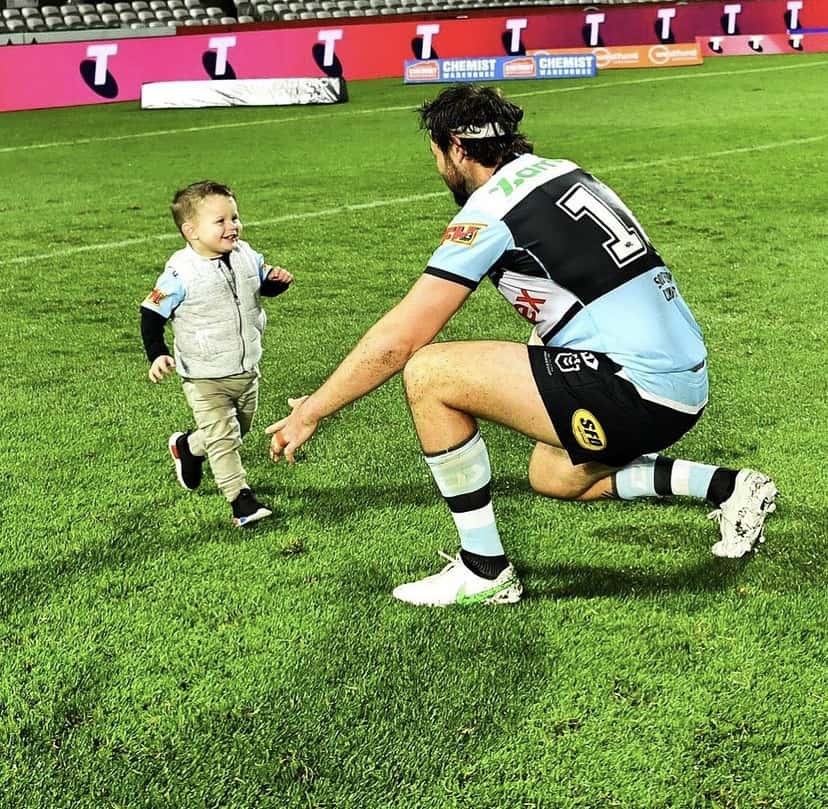 Despite being off contract, Woodsy as he is affectionately known, is keen to go around again in 2022 and he has already attracted the interests of a few rival clubs.
However, Aaron's biggest interest is his young family – with wife Sarah induced two weeks early recently to allow Aaron to be at the birth before heading into the NRL bubble in Queensland to finish this season.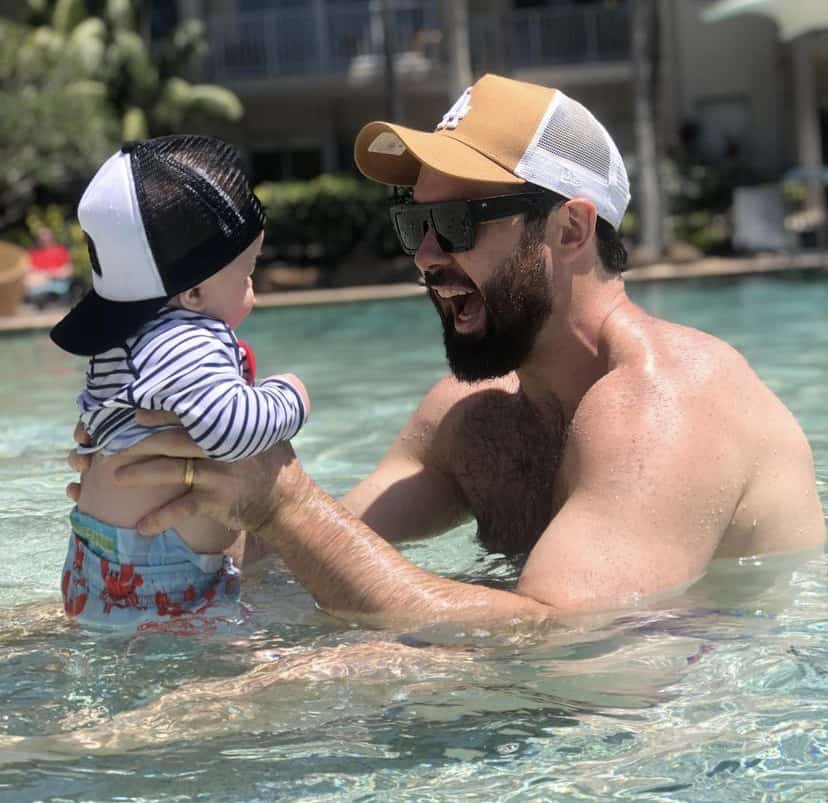 "Life has completely changed….it's very obviously not about me anymore," Aaron said. "I prefer it that way to tell you the truth. My Dad wasn't around when I was young and I want the opposite to be true for my kids.
"I used to be torture to be around on game day but have gotten better with experience and especially since Buster arrived. Sarah was laughing at me earlier this year because I spent a lot of the time leading up to a night game dancing with him! Every game day now I'm always around my family at home and I couldn't think anything better."
He actually delivered Coco which was very special. As a family we decided to induce Coco two weeks early so Aaron could enter the NRL bubble this year at very short notice. It was difficult because he left literally the morning after she was born, but as far as him at the births...very supportive, happy and excited!