Get to know Bill
Bill has been part of the Berala club for the past three years and club secretary Kylie Carroll, who nominated Bill, said his passion for the club is second to none. "I nominated Bill for all his hard work," Kylie said. "He stands in 24/7 for whoever needs help. He is the heart and soul of our club and does it all for free and without being asked. Bill fits all this around a busy family and active church life. He is the definition of a super hero dad!"
Befitting his giving nature, Bill was humbled by the award and deflected attention away from himself. "I feel over the moon, but at the same time I feel this is more of a community effort award," the hard working local hero said. "They say it takes a village to raise a child, well that's the case here with this award … building strong bonds with local sporting families by learning and listening. This award is for everyone. What motivates me are all the families. Volunteering to me is about giving and not expecting anything back. Making life easier for others and putting smiles on children's faces".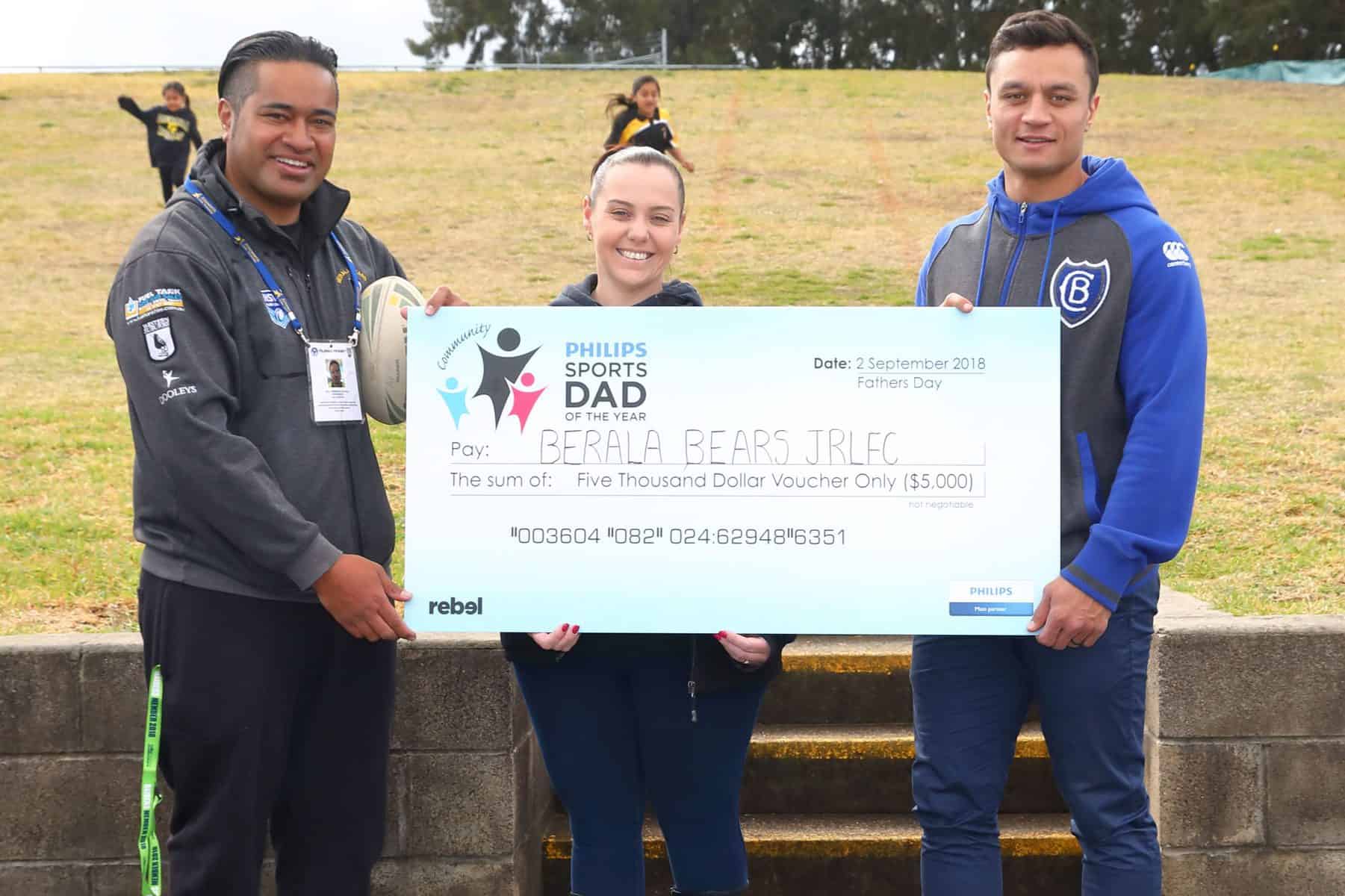 Retired NRL star Sam Perrett, who presented Bill with his award, shared his own experience with community volunteers. "When I was growing up and starting out in rugby league, it was volunteers like Bill who helped support local clubs which increased my enjoyment and love of sport," Sam said. Without the support of the many dads and mums in their communities local sport for children wouldn't survive".
"Congratulations to Bill, the Berala Bears are lucky to have a dad like him at the Club".
Bill's prize is a $5,000 Rebel sports voucher which he donated to the Berala Bears JRLFC.
"Thank you to Philips for supporting such a wonderful award and a huge thank you to Berala Bears and the whole sports and education community our family is involved with," Bill said. "Finally, a special thank you to my hero, my dad, and also my father and mother in law … who are all the engine room of our family. I Hope everyone has a wonderful Father's Day."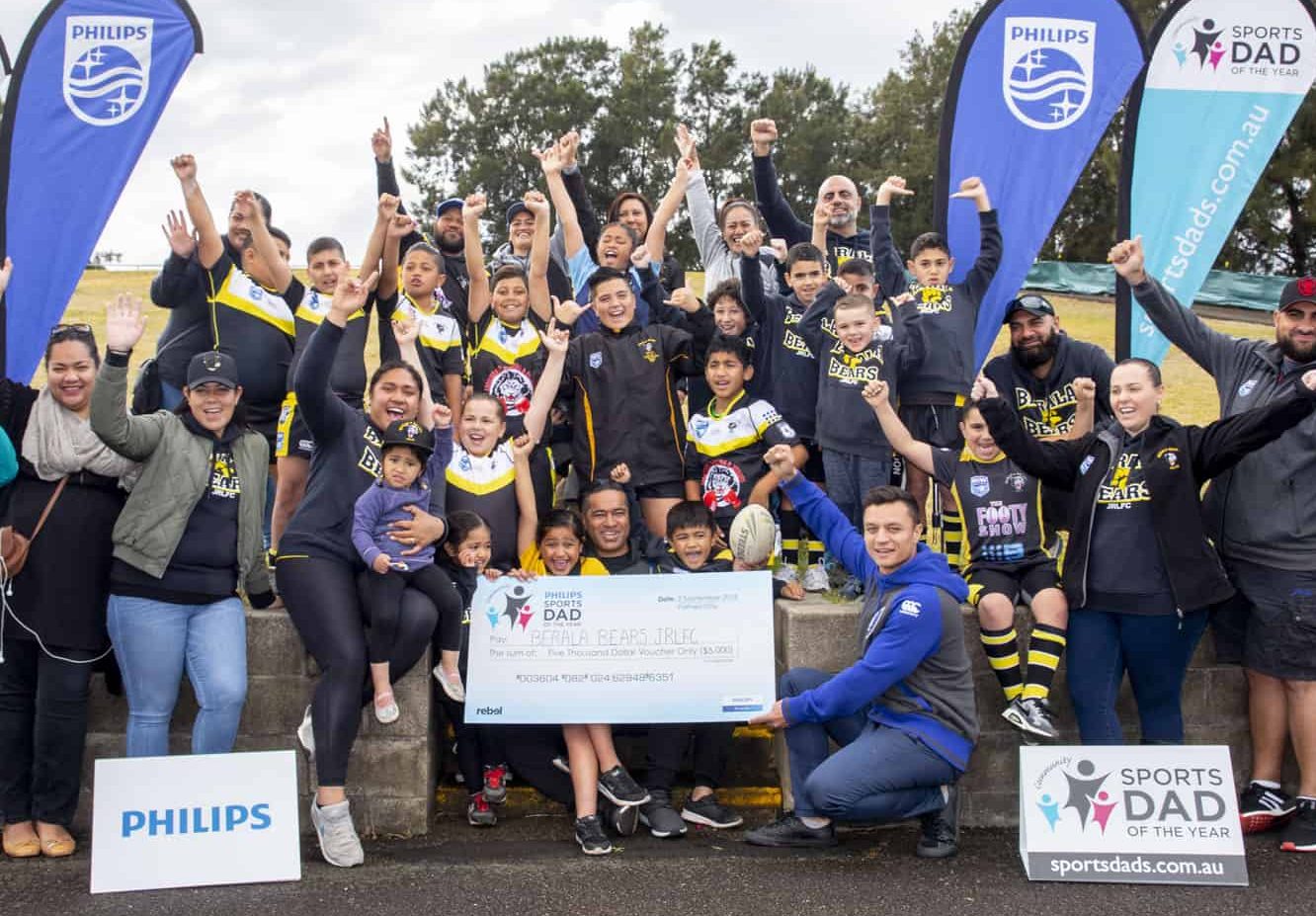 We acknowledge the contributions and positive impact that Australian dads have made to their families and community both on and off the sporting field.