Get to know Gary
Gary has been part of the Byron Bay Surf Club for 18 years, including the past 15 as nippers board coach, age manager, and now senior board coach.
The former professional surfer got involved when eldest son Ryan, now aged in his 20's, was a nipper. Youngest son Jy, who is 15 and nominated Gary for the award along with fellow club member Heli Murray, is still involved with the club and couldn't be prouder of his dad.
"My dad deserves this award because he is without a doubt the most dedicated human being I know," Jy said.
"Whether he is taking me to swimming every morning at 4.45am or training other kids in the afternoons or training himself. I have seen my dad up at ridiculous hours trying to figure out programs, routines and even graphs on how hard myself or other kids have been training."
Befitting his giving nature, Gary was humbled with the award. "I was very surprised my son Jy and Heli, who is one of my training partners, nominated me," Gary said. "I didn't realize how much people appreciated me training their young teens in our surf club.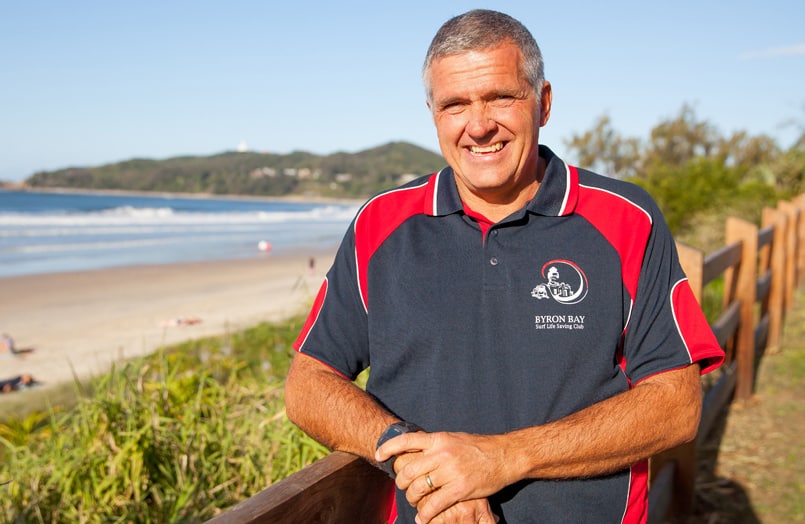 "My boys are my inspiration. Ryan my eldest went through nippers and is now a nurse in Sydney and hoping to study to be a doctor. Jy is now in the surf club and doing well – they are both great water men.
"Being in the surf club is great. We look after the beach and people swimming who aren't that confident in the water and it's great putting time back into the community. I'm lucky I'm semi-retired which gives me time to train the kids. Our surf club is like a family and that comes from living in a small town.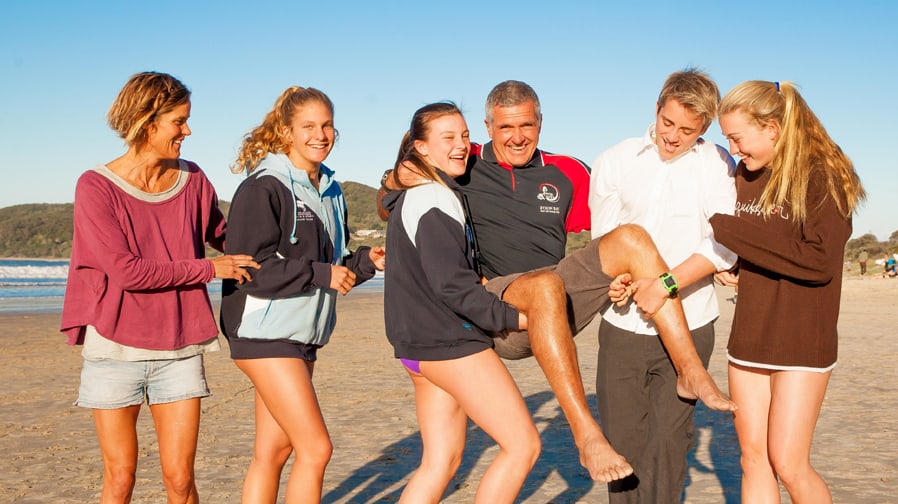 "We have a number of talented kids coming through, including two 17-year-olds picked in the Australian team to compete in France in a couple of weeks – Ela Heiniger and Josh Brown. Others to watch out for in the future are Gabi Kay, Scout Hembrow, Darcie Balcon, Georgia Wheatland and also Jy".
Heli Murray said Gary was simply an inspiration for everyone at the club. "Gary has been an inspirational contributor to the Byron Bay Surf Lifesaving Club for many years since his boys were nippers," Heli said. "Coaching and age managing involves extraordinary commitment – six sessions a week, mostly beginning before 6am, in all weather and attending carnivals around the state and country. Gary has the respect of all who know him, is fair, kind, generous and caring."
Gary's prize was a $5,000 rebel sports voucher, which he donated to the Byron Bay Surf Lifesaving Club.
We acknowledge the contributions and positive impact that Australian dads have made to their families and community both on and off the sporting field.