Get to know Stephen
Paul Gomez a local parent and member of the club who nominated him said "Stephen is a great role model for our kids. He works a full time job and makes himself available to coach soccer, cricket and help at our school. This year he has taken on the role of Vice-President of women's football in its inaugural year for the club. He has a great sense of community and always has a smile on his face encouraging the kids to do their best and loves training them to improve. He has personally coached my kids in cricket over the last few years and I can attest to the great person Stephen is".
Presenting the award to Stephen was ex English Premier League player and current TV personality Michael Bridges who added his own personal experience of a community sports dad, "Back where I grew up in Northern England I was lucky enough to have a local community dad just like Stephen, he would help anyone in their sporting endeavours, take us to special events to keep us enthused and generally just be there for anything we needed in sport.  He was our local unsung hero and without his support I'm sure myself and all the other kids in our community would have never achieve the great heights in football and in life. It would have been great for us to have an award like this so we could have given him the chance to be recognised, just like Stephen deserves to be".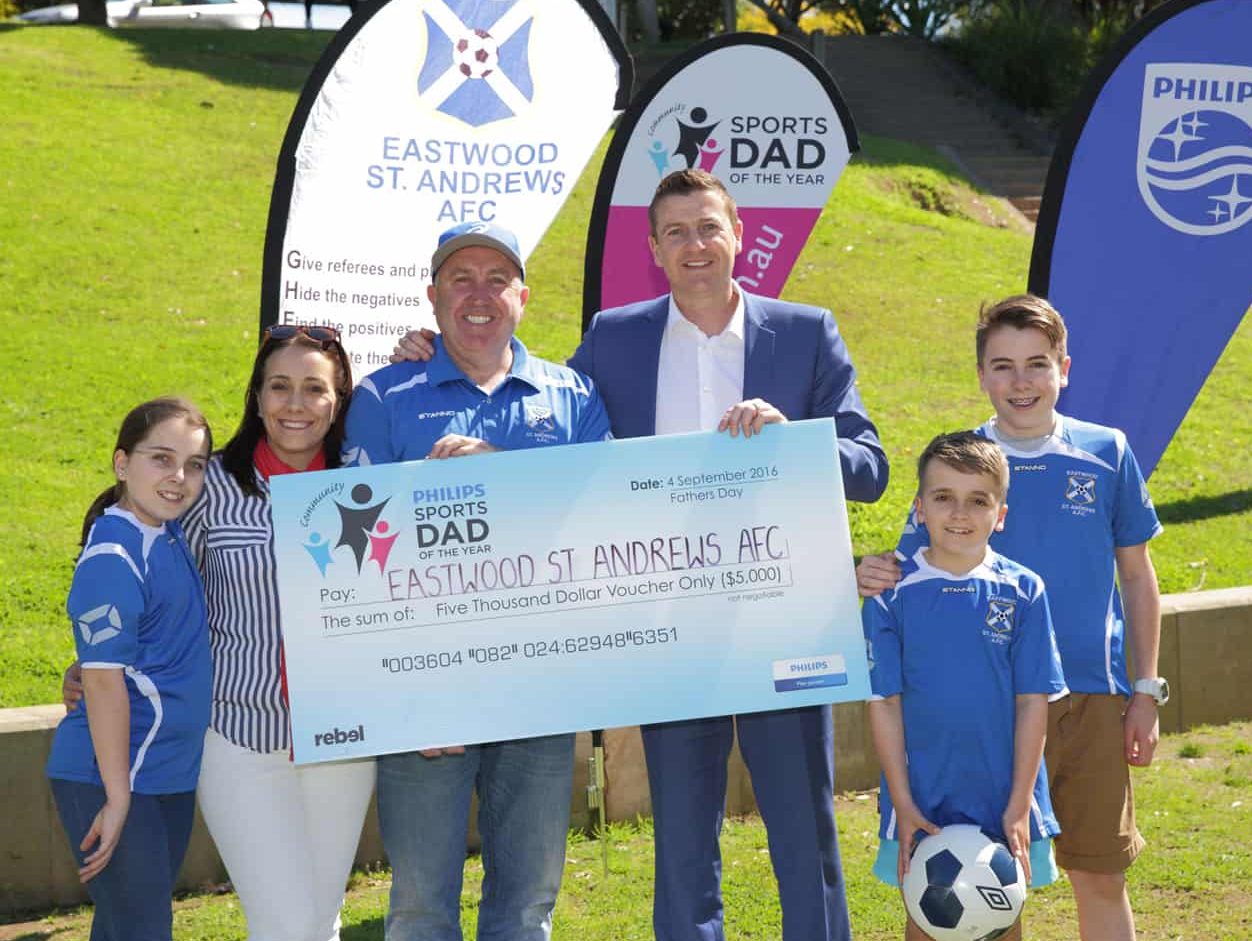 Befitting his gentle nature and with a tear in his eye Stephen was modest in accepting the award and deflected his many achievements. "There are a lot of dads out there just like me, its all about seeing our sons and daughters enjoying their sport whether its soccer, cricket or football and helping in any way you can, I just love it.  Its so rewarding for me doing my bit and also seeing lots of parents do the same.  I simply like seeing the kids come up to me after school or before training and say with a small on they face – how are you coach?".
Stephen who has been a part of the local club for over 7 years added "Support doesn't just come from one person in our community it comes from lots of people, communities can't be communities unless people put the effort in to help".
Stephen's prize was a $5,000 rebel sports voucher which he donate to Eastwood St Andrews AFC.
Stephen went on to say "I'd like to say thanks to Philips as well, its great honour to be the Philips Community Sports Dad of the Year.  If it wasn't for them I'm not sure how community dads would get recognised for the work they do".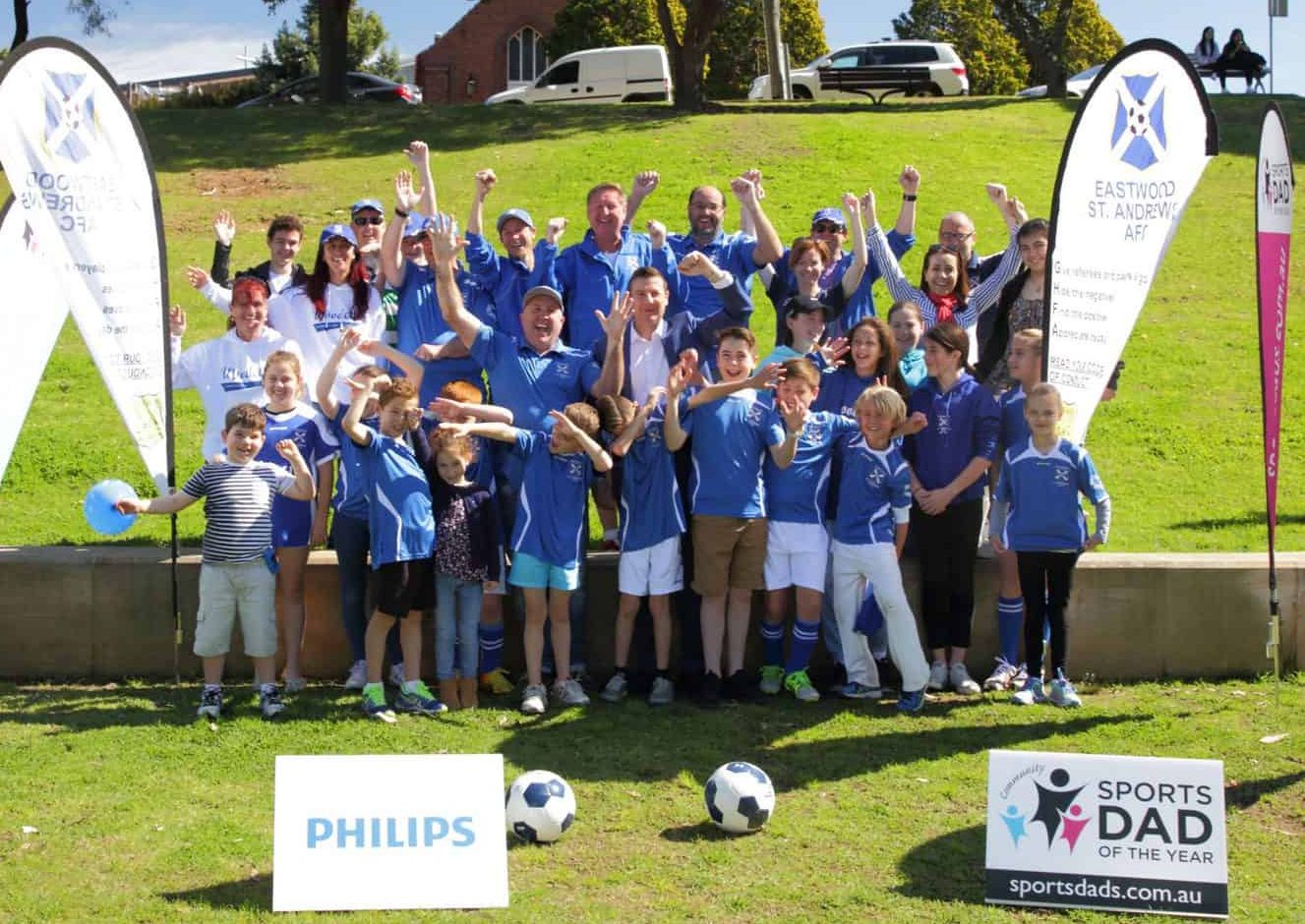 We acknowledge the contributions and positive impact that Australian dads have made to their families and community both on and off the sporting field.