Get to know Terry
Now in his eighth year as president of the Westlakes Wildcats Football Club, Terry is the jack of all trades at the club allowing kids to participate in the sport they love.
Terry has been an integral part of the Westlakes club for more than a decade and besides being the president, also carries out duties including groundsman, registrar and acts for council as facility manager.
During the week Terry sets up irrigation and mows the fields along with completing line marking before games.
If that's not enough, he also cleans the canteen and toilet areas and sets up the ALDI Miniroos fields every Saturday morning as well as organising the setup and pack-up of the club's other four playing fields. This is in addition to organising referees and being the club's duty officer for the day.
But his work doesn't stop there. At home Terry maintains the club website and at the end of the week, updates records for each game and works on grant applications whenever possible, where the club need support.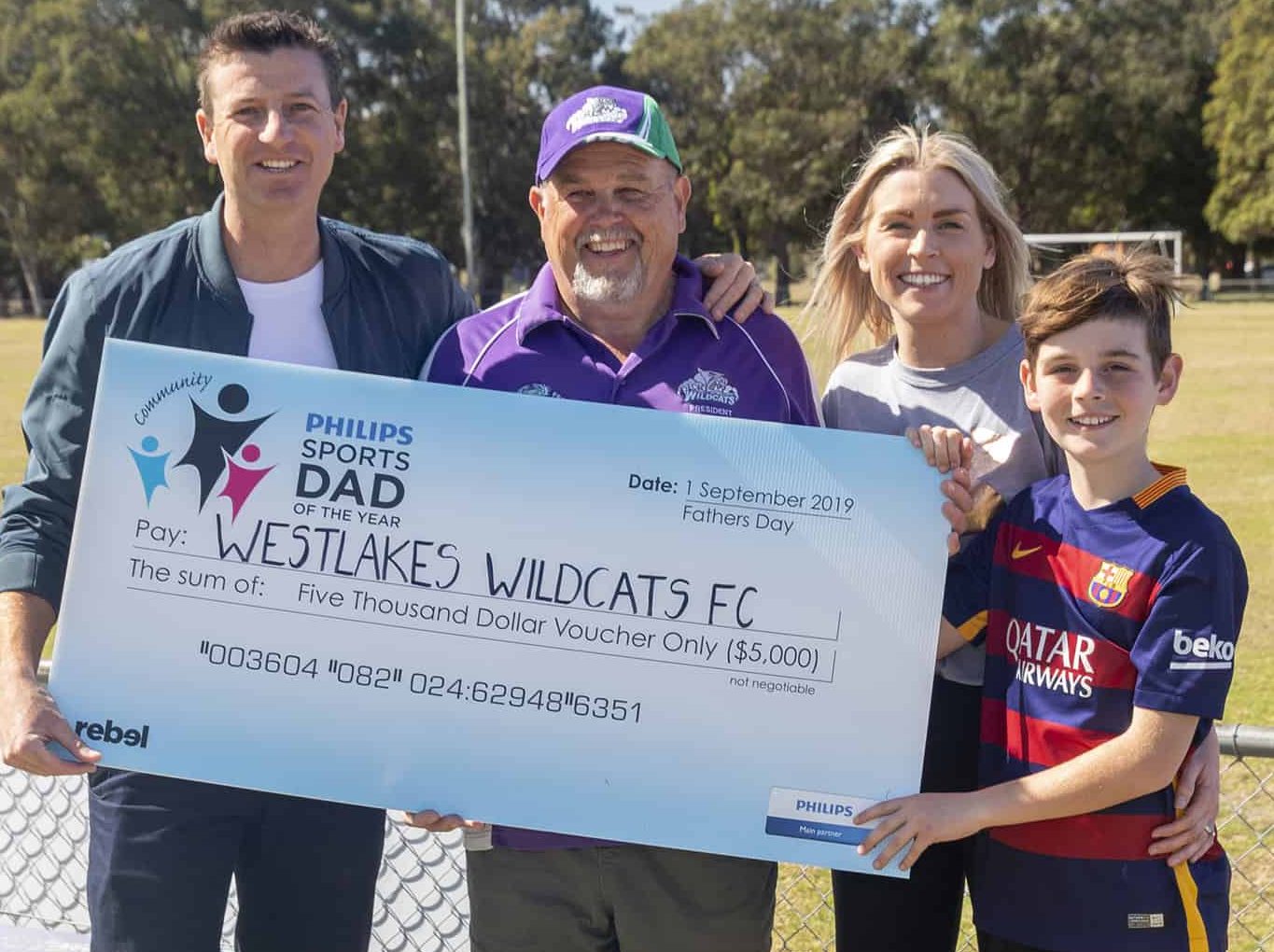 No wonder this super community dad was nominated by his proud daughter, Nikki.
"Dad has spent a lifetime serving the community," Nikki said. "Firstly, as a police officer for decades and now as the president of the local football club.
"He never wants recognition and he hates the limelight, but I think he deserves it.
"He just quietly goes about his business and probably wouldn't even recognise the difference he's made to people, both in the community and at the club.
"Dad commits hours and hours every week to ensuring the club is a great place to be and operates smoothly for all the kids and volunteers. It's volunteers like dad who make it possible for kids to be involved in sports they love, stay healthy and enjoy being a part of a team."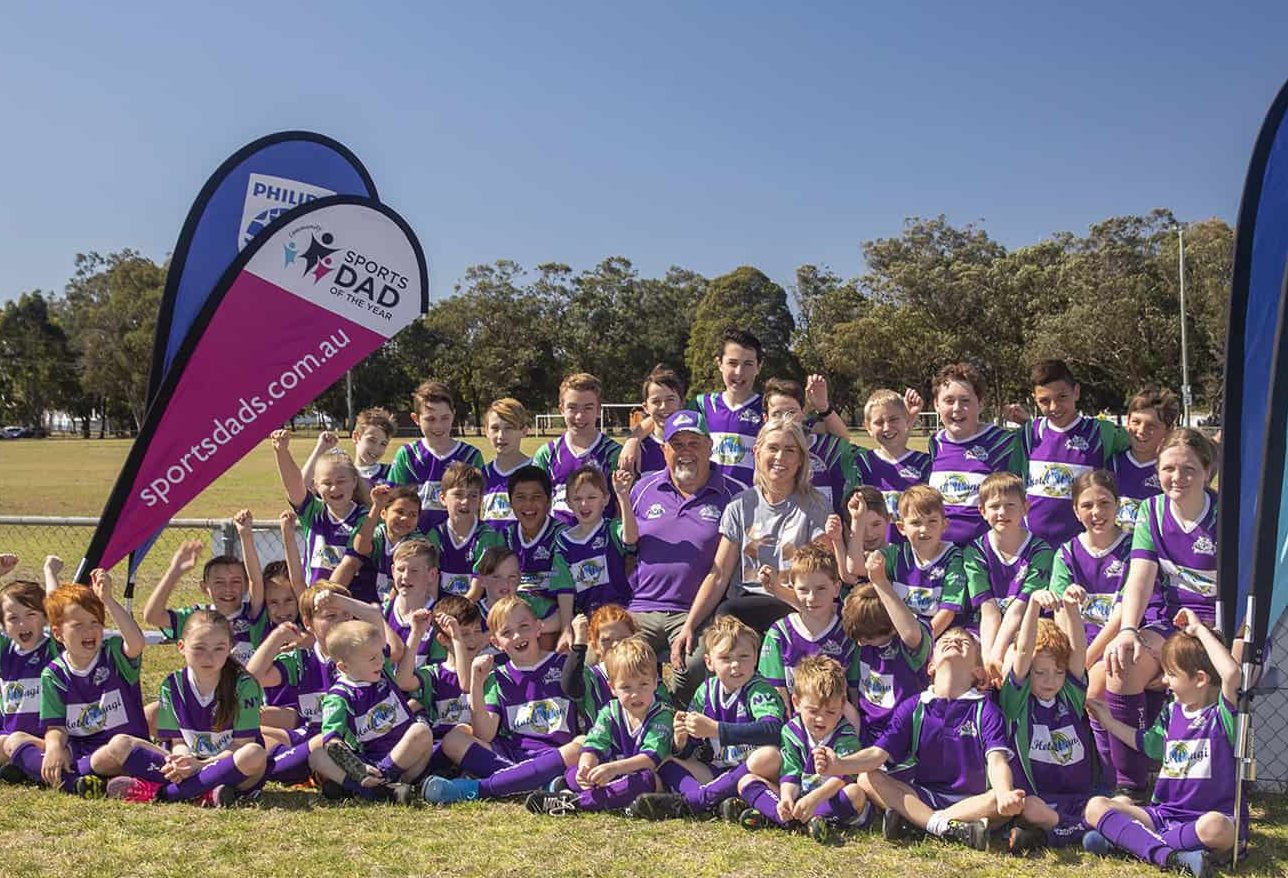 A humble Terry said the award was recognition for a number of people who work tirelessly behind the scenes to ensure the Westlakes Wildcats run smoothly.
"It was quite a surprise," Terry said of his award. "I am very appreciative for being recognised.
"However, our club is only as successful as it is because of a list of volunteers who put in every week. Without our committee members and other volunteer coaches and managers we simply would not exist."
Ex English Premier League player and now local Newcastle resident Michael Bridges presented Terry with his prize a $5,000 Rebel sports voucher. Prior to presenting the award Michael applauded Terry for his achievements to the local sports community "Without hero's like Terry its hard for local community sport to survive and thrive, he's a deserving winner"
Terry's said he will donate the voucher to the club.
"As a local community club we really appreciate such a generous contribution and the money will probably be used for playing and training equipment," Terry said.
"Thank you to Philips for their support and this generous award.
"But also … a big thank you to all the volunteers at our club. This includes our committee and all the team coaches and managers whose time and effort are valued greatly."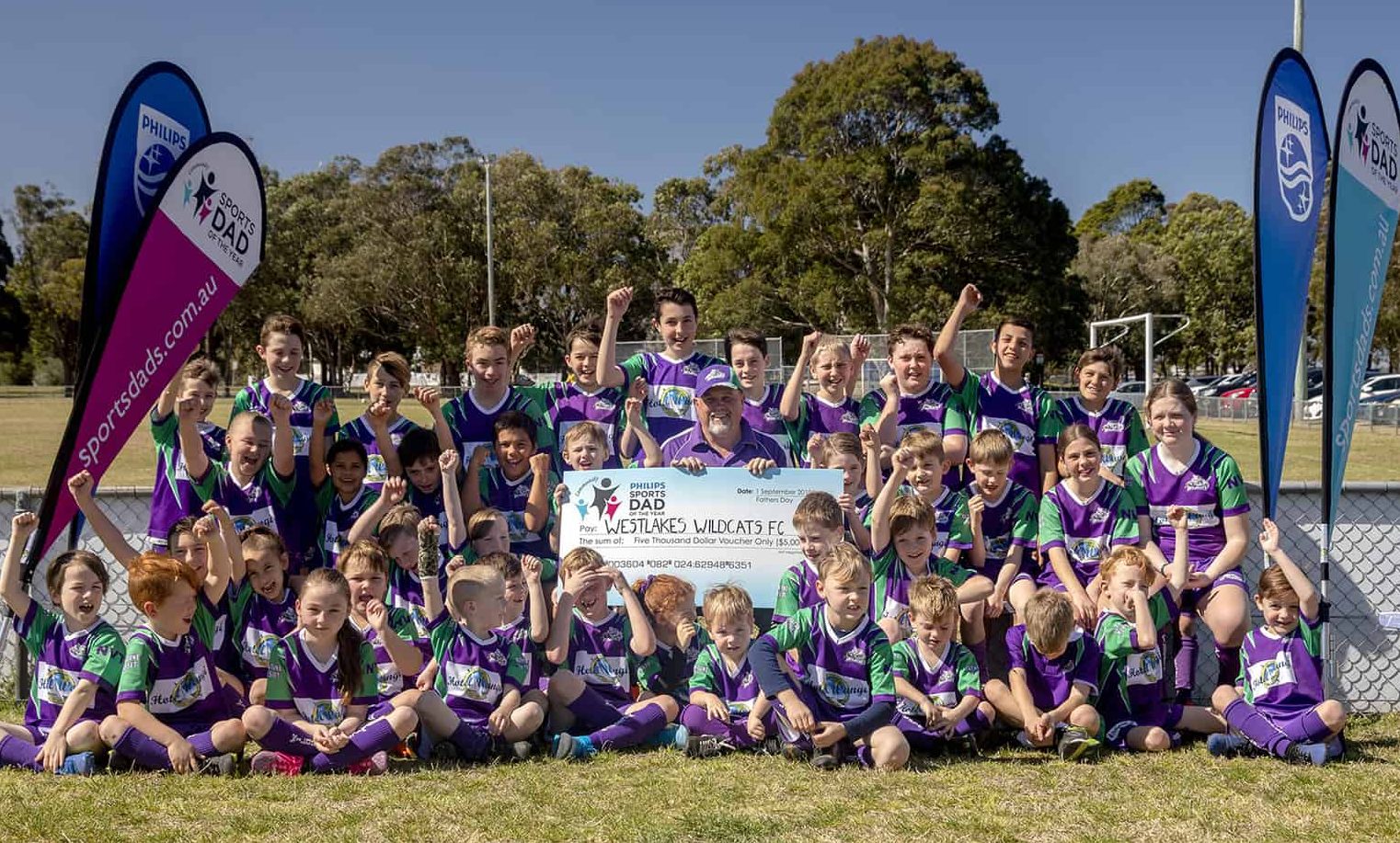 We acknowledge the contributions and positive impact that Australian dads have made to their families and community both on and off the sporting field.