Get to know Daly
Since being signed as a prodigious young player from Queensland, Daly's career has included premierships, Origin victories and proudly representing his country as well as ascending to the captaincy of one rugby league's most famous clubs.
Daly won the 2011 premiership as a youngster with Manly, won the Clive Churchill Medal as best player in the grand final from the losing team as Manly lost to the Roosters in 2013, and captained the Maroons to glory in rugby league's fiercest rivaly, the State of Origin, in 2020,  2022 and 2023.
The 34-year-old has played 300 games for the Sea Eagles, 15 Tests for the Kangaroos and represented the Maroons on 22 occasions.
But perhaps his biggest yet most rewarded role is being a devoted dad to three daughters.
"Being a dad to three daughters is amazing," Daly said smiling. "Although times aren't always perfect, when push to comes to shove I know they would do anything for me and I would do anything for them. It's unconditional love!"
"But probably the thing I love most is trying to understand what makes my kids happy. Guiding them and supporting them to give them every opportunity to live a happy life."
Daly is pretty helpful when he is needed to help out! He is getting pretty good at trying to embarrass his three daughters around the boys but I tell him it might come back to bite him when they get older!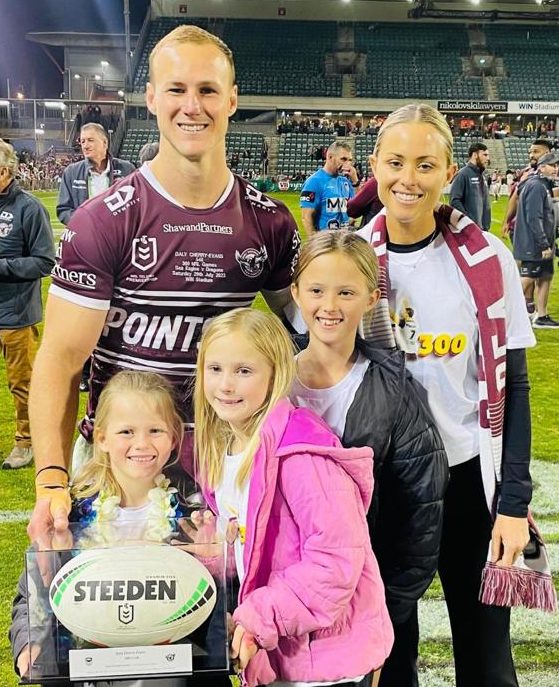 QHow big an inspiration are the girls to your career, have you changed the way you go about your work since they were born?
AThey are a massive part of my career in regard to giving me inspiration. With all of the sacrifices we make as athletes it's my kids I think of when times are tough to get me through. 

QOn a normal game day, do you like to relax or do you try to keep away from the family?
AThe 24 hours heading into a game is pretty relaxed if I'm honest and the kids are usually playing a part in that. My partner does a fantastic job of taking the kids out to the shops or off to the park so they aren't on top of me all day which I'm always grateful for!

QAs the kids grow is it getting harder or easier or just different being a Dad?
ASome thing become easier and others become more difficult … for example, I don't have to change nappies these days which makes life easier! But I must admit as the kids get older their personalities become stronger which makes for some very interesting convos between us all!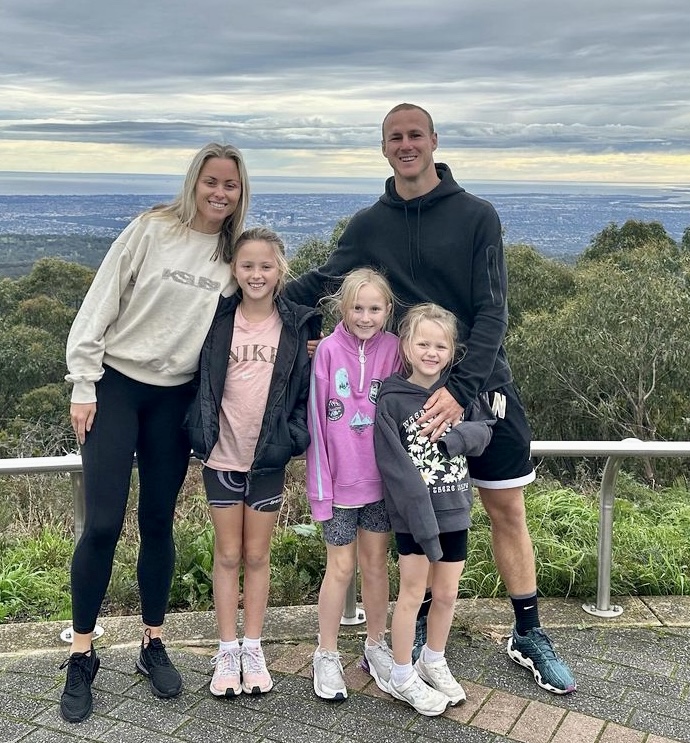 Q Tell us something that most people don't know about you as a dad?
AI'll be first to admit there are plenty of things I don't offer as a father but I can hang my hat on my cooking. The girls enjoy helping me out with dinner every now and then which is fun but it's the cakes and cookies that they love helping out with most!

QHaving 3 girls must be fun, tell us about those challenges?
AOf course it comes with its challenges but that's what makes it so enjoyable. The emotions are always running wild with my girls - and maybe my emotions also haha!! But nothing beats a moment like a big cuddle to comfort your daughter when she needs it most.  
QAre the girls involved in any community sports and do you take an active role in them?
AThe kids are involved in plenty of sport such as netball, soccer, touch footy, gymnastics. Vessa and I don't mind what they decide to play as long as they are active and having fun. I haven't been a coach of their sides just yet but I'm there to cheer them and sometimes I've had to ref which the girls have enjoyed - laughing at me I'm pretty sure!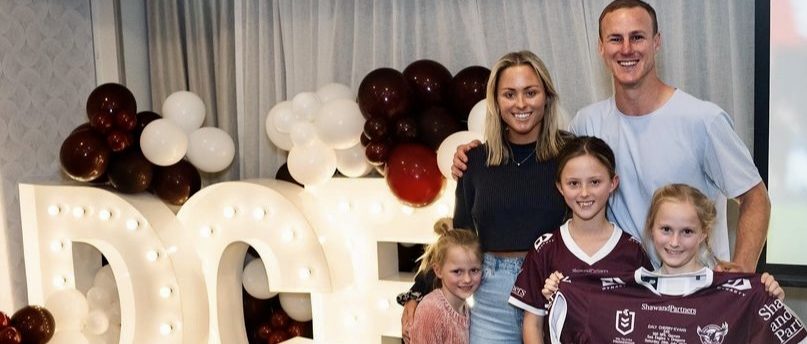 Now lets hear from Vessa & the girls
QWhat is his best asset as a father?
ADaly has so much patience and time for the girls. He makes sure they know they can achieve anything but you have to work hard to get there.
QWe know Daly is big sweet tooth, what's are his favourite lollies and do the girls enjoy them as much as dad? 
ADaly loves anything with sugar but gummy bears top the list! The girls definitely have a sweet tooth. They love going on daddy daughter dates to get ice cream.
QNow girls, what makes your dad so great?
ANavi: He always gives me good tips for any sport I play and always says to have fun.
Harvie: Dad is really good at cooking and I love his food! 
Tully: He gives me the best hugs!