Get to know Logan
With a best score of 93.30, the freestyle BMX freak defied gravity to create history by becoming the first ever Olympic champion in BMX freestyle event at the Tokyo Olympics.
What Logan could do in mid-air came from years of practice and confidence, as he honed his skills in the lead up to Tokyo by practicing on his homemade course set up in in his backyard on the Gold Coast due to the closure of his local training facility.
Of course, Logan wasn't an overnight success, for he has long been regarded on the X-Games circuit and has won two world championship gold along the way.
But his other precious gold is son Noah, who came along in 2019 and played a role in helping win one of Australia's record equalling 17 gold medals as much as his father's undeniable talent.
"It takes a great team behind the scenes for accomplishments like this," Logan said of his gold medal Tokyo performance. "My wife played a huge part in making this happen and essentially Noah did too because he completes my life and I went into the Olympics very content in every part of my life."
Gold on the track and gold off the track. There's no stopping Logan at this point in time!
Logan's best asset is his desire to make sure Noah and his future sibling are going to have the best future possible. His motivation and dedication will be something his children look up to. 
QDo you find it hard spending time away from Noah during your competition and what's it like now during Covid - are you able to travel for competitions? 
AIt is a lot harder travelling now after having my son. I'm quite good at zoning into my focuses which is the competition itself so when I travel without my family that's how I get through the tougher times. It also makes it hard in current times because one overseas event which is usually a one week trip is now three and a half weeks when you include the 14 day hotel quarantine.

QOn a normal competition day, do you like to relax with the family or do you try to keep away?
AI like being with my family. When they travel with me Kimberly takes most responsibilities with Noah on comp days so I can stay focused but it keeps me calm being around them.

QCongratulations on winning gold in Tokyo! When you get back home how will the whole family will celebrate?  Is the medal for them as well?
AThanks a lot! Yeah we will definitely celebrate. The medal is definitely for them too.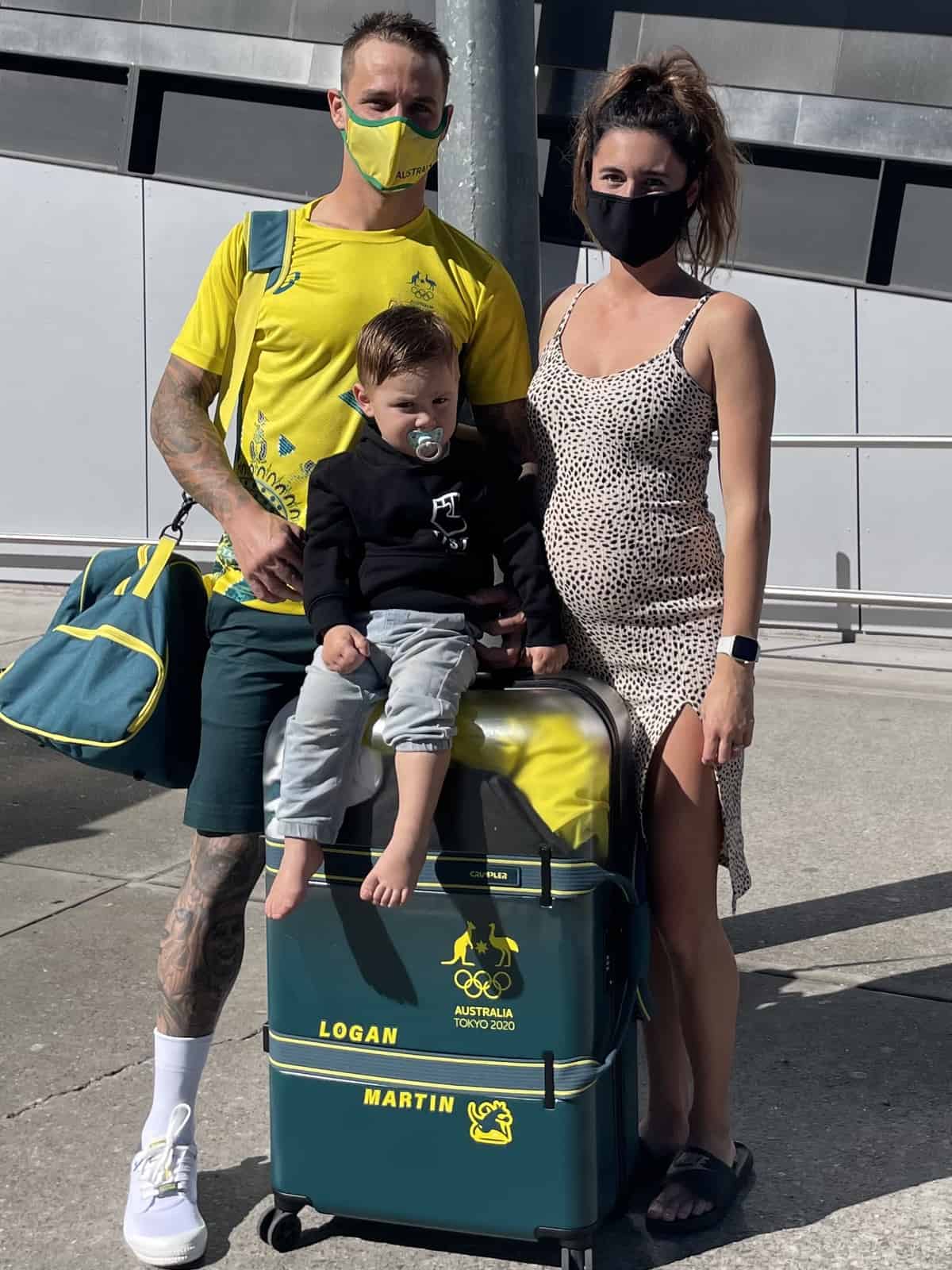 QAlso, congratulations on the recent announcement of a baby on the way! You both must be excited along with Noah?
AThank you! We are so excited! When we ask Noah if he wants a baby brother or sister without fail he always says NO!! But I know once the baby comes he will be very stoked to have a play mate!

QWere you at the Noah's birth and if so, what was that like?
AI was definitely at Noah's birth. It was honestly the most special thing ever. Noah was actually breached so Kim had a c-section. So I'm pretty stoked I didn't get to see her in all of the pain that goes with a natural birth to be honest. It was such a unique and unreal experience! There's truly nothing greater.

QTell us about being a dad, how much do you enjoy it?
AThere's nothing more rewarding. I'm so grateful to have such an amazing little guy and everyday making new memories and leading the way for him is so special.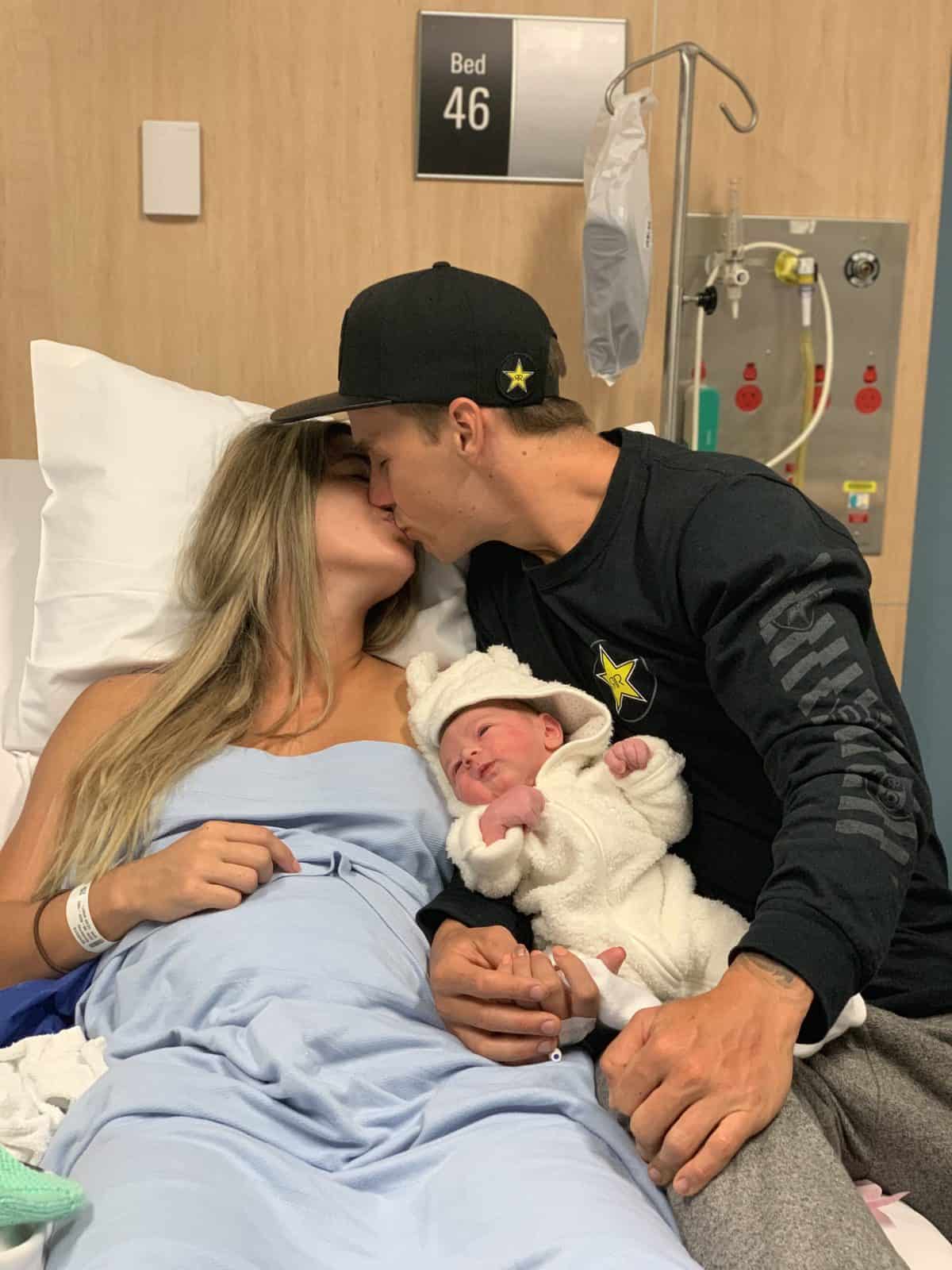 QWhat is your favourite activity with Noah?
AHe just started riding his little bike so that's super cool to see and ride together with him around the park! And he looks cuter than ever when he puts his helmet on! 
QWhat are the most memorable moments with him so far?
AThere's so many memories! I was lucky enough to witness all of his firsts because when Covid hit that ceased all travel for me so there was a lot of time spent with him throughout 2020. One thing he did when he was a bit older than one was climb into the cupboard and do a poo in his nappy, which exploded and leaked all through the cupboard haha! It probably wasn't the best memory … but super funny!

QDoes he like to watch you train and compete and how does that make you feel?
AHe loves watching me in the backyard! There's been a few times where he will be watching and he will say 'gooo daddy!' or start clapping when I land a trick. It makes me feel so good that it brings him joy watching what I do.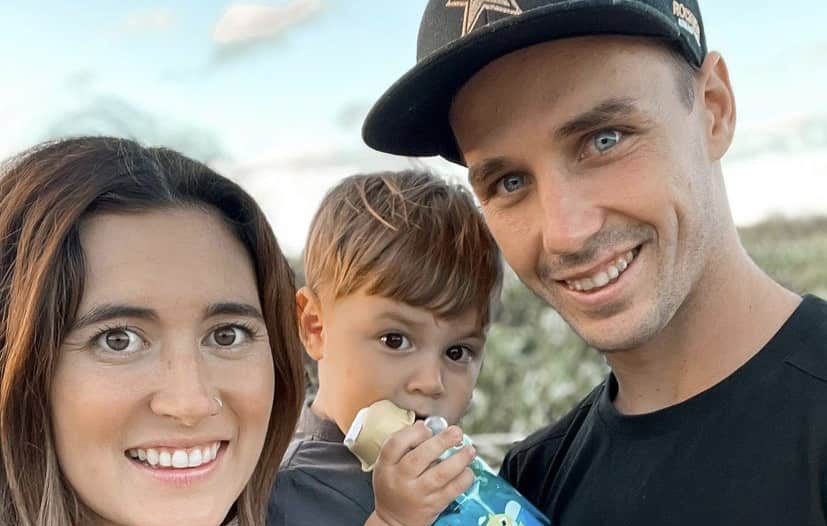 QWhat sports or activities does he play?
AHe pretty much likes any sort of playing as kids do! Kicking the ball, running, jumping on his little trampoline! He goes to gymnastics on Fridays with Kim and he loves that!

QWhen Covid restrictions stop, where would you like to take the family on a holiday?
AThere's so many places we want to go as a family. Noah is a bit young still so we will now have to wait a few more years for our next one to be a bit older too, but I'd love to take them to the snow in New Zealand or Japan! Kim and I loved snowboarding a few years ago together so I'd like to go do that again with the whole family.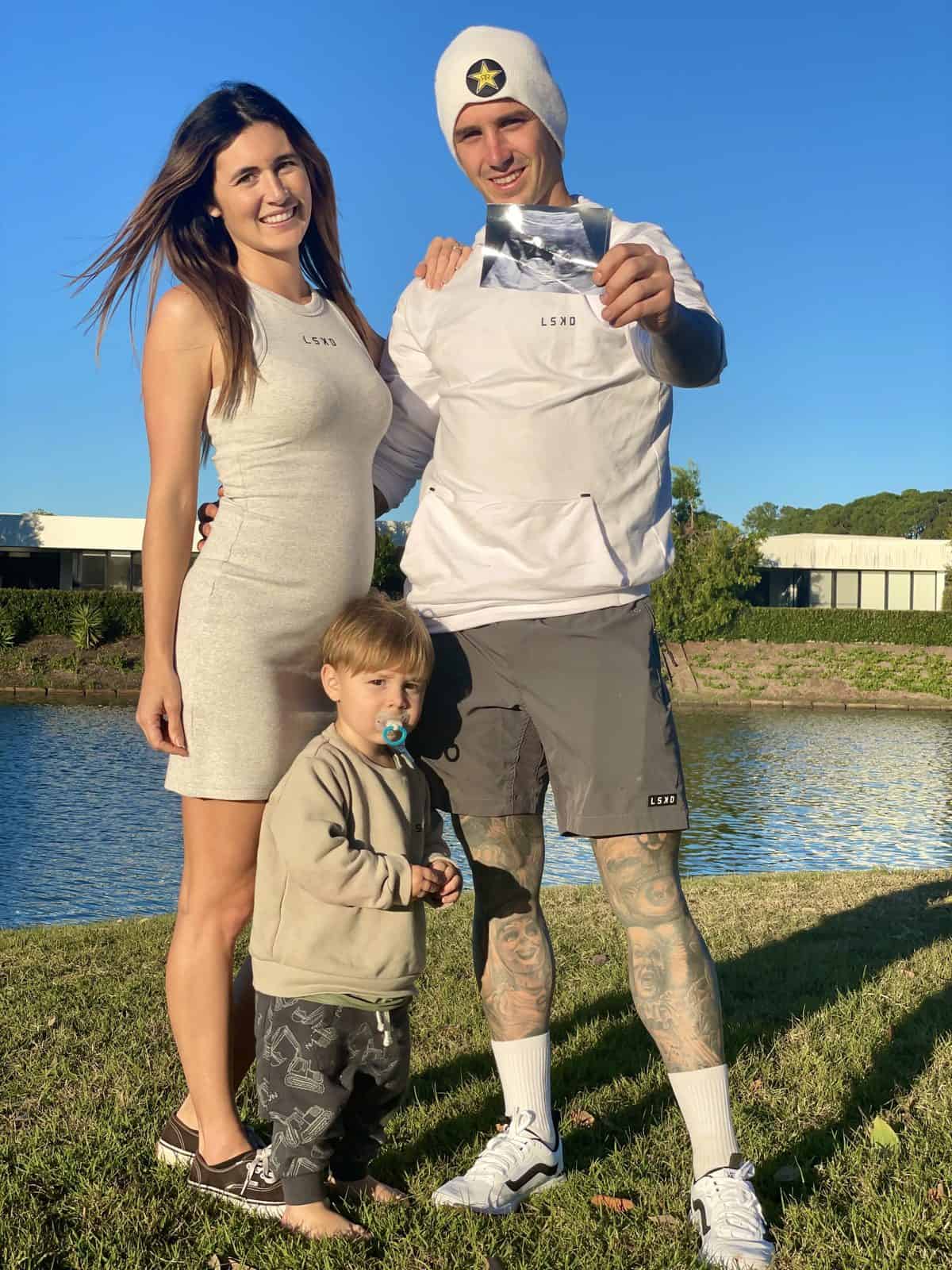 Now lets ask Kimberly some questions...
QHi Kim, is it hard when Logan is away for competition and how does he keep in contact?
AIt's definitely become a lot harder since Noah's turned two and I've become pregnant. Trying to manage work and being there for Noah can be stressful but thankfully I have great friends and family always willing to give me a hand. I FaceTime Logan every day.

QAs a family you must have been thrilled about his performance in Tokyo and so excited to see the gold?
AOf course, we were crying and cheering and screaming at the TV! However, I don't think there was anyone in the room that doubted Logan bringing home the Gold. 

QTell us something about Logan that we don't know about him?
ALogan picks Noah up from day care every afternoon as I am always coaching gymnastics. He spends the whole afternoon with him on his own. Does bath time and bedtime with Noah. And cooks dinner so that I can come home to it.