Get to know Johnathan
Now a father to four girls, Frankie, Charlie, Lillie and Remie, the man known as JT beat a hot field of devoted sports dads to be crowned champion including NRL forwards George Burgess, Paul Gallen, David Klemmer and Brisbane Broncos larrikin Sam Thaiday.  They were joined by NSW half James Maloney and Wests Tigers superstar Benji Marshall.  AFL was represented by the Swans Josh Kennedy and Tigers captain Trent Cotchin, and rounding out the field was likeable Wallabies half Will Genia.  Thurston claimed the title with an amazing 25 per cent of votes. Anyone who saw JT's farewell game in Townsville would know how much his family means to him, and why he's a worthy winner of the competition "To be able to share that experience with the girls running out with my wife, my mum and my family and friends who travelled up from Brisbane … it was quite a surreal experience and a moment I will never forget," JT said of his Townsville farewell.
"I'm really looking forward to spending time with my wife Samantha and girls in retirement. Playing rugby league you sacrifice a lot with the family. You're away a lot, you miss birthdays, first steps, crawling, their first words …to be able to spend more time with the girls and have more of an influence as they grow up is something I'm really looking forward to" But JT, being the ultimate team man that he is, didn't take all the credit for his win, heaping praise on Samantha. "She's the rock in my life, she deserves a medal" said JT. Besides winning the title, JT will donated another $5000 prize to the Mark Hughes Foundation. "I've had a long association with the Mark Hughes Foundation and they are doing some wonderful things in the research for brain cancer," JT said. "Mark was diagnosed with brain cancer a while ago and I have no doubt the $5000 will go a way to help this research find a cure."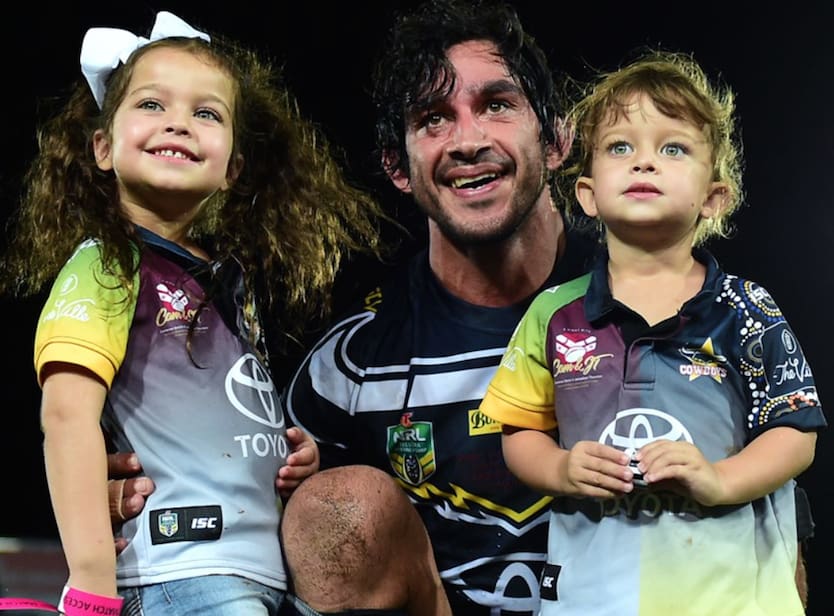 QCongratulation on winning the Philips Sports Dad of the Year, you must be proud?
AVery proud and honoured, I'd like to thank everyone that supported me and all the other dads. There is lots of great dads out there and I wish everyone a happy Father's Day

QWhat's your favourite thing about being a dad?
AWhere do I start! They are just a bundle of joy - especially at night when you're doing the night time routine of dinner, bath, bedtime stories - reading the girls stories each night is something I really enjoy. And when you get a chance to pick them up at school….they haven't seen you all day and seeing the big smiles on their faces it's quite a joyful experience for me.

QWhat's your favourite activity with the girls?
AI try to be as active as I can in their lives. I take them iceskating, to hockey, to gymnastics...all their little activities! But my favourite would probably be taking them for a bike ride.
QAre you able to get involved in the kids' school or community sport?
AYeah, I try to get to all of Frankie's school events and take her to as many of her sporting events as possible. I will probably get more involved once I retire from football. I'd love to coach one of their teams one day.
QYou're a great dad but are you going to take all the credit, tell us about Samantha?
AYes Samantha…my wife….she's the glue for this family, I don't know how she does it, she just keep everything going, she's the rock in my life, she deserves a medal - she's caring she's loving , she's generous, I'm glad I can call her my wife because I'd be lost without her.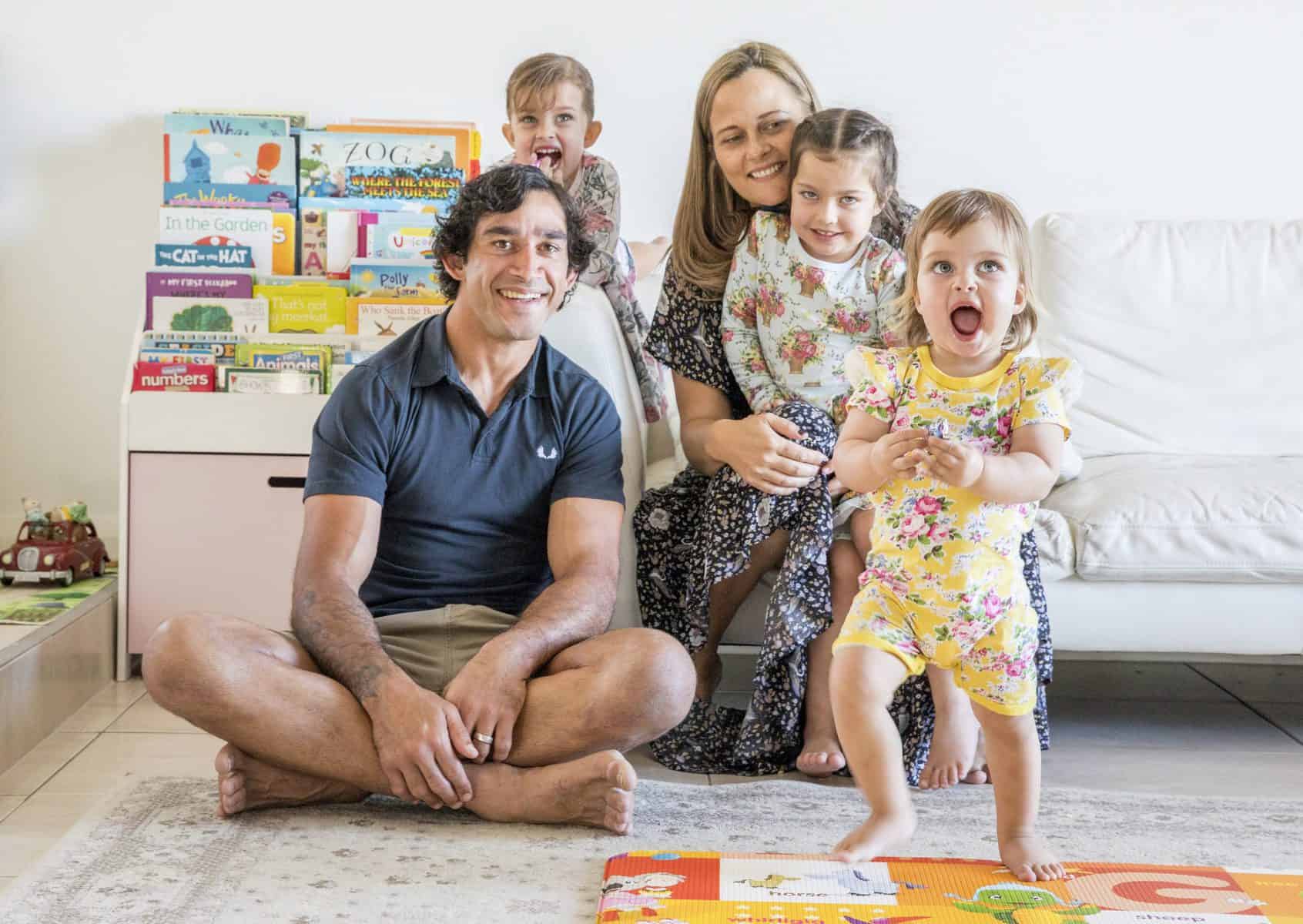 This year we are asking for your help to determine will be Sports Dad of the Year 2021