Get to know Jude
The champion Swans midfielder polled 30 per cent of the votes to become the third AFL player at the time – and second Sydney Swan – to win the title behind Hawthorn's Sam Mitchell (2011) and former Swans premiership winning team mate Brett Kirk (2010). Jude played more than 300 games for the Swans and won premierships in 2005 and 2012, he beat home a field that consisted of Collingwood skipper Nick Maxwell and three time Geelong Premiership winner Corey Enright. NRL champion Danny Buderus, who holds the record for most appearances ever for the Knights, Broncos and Queensland Origin star Corey Parker, and NSW Blues try scoring freak Brett Morris. Other finalists included Socceroos' legendary goalkeeper Mark Schwarzer, jockey Luke Nolen, World Surfing & boxing champions Joel Parkinson and Daniel Geale.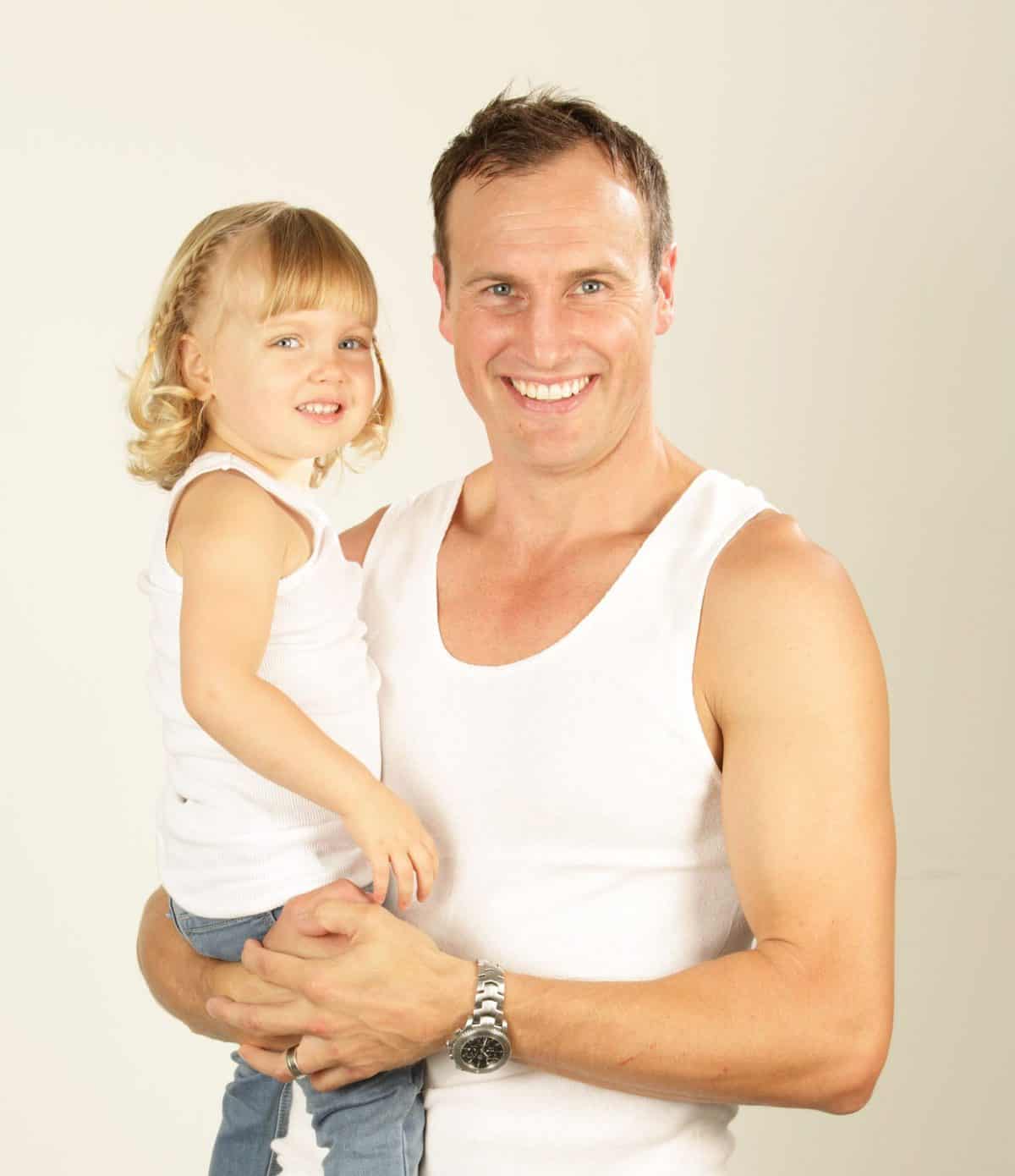 "I'm very proud of this honour … it was something I didn't expect." Jude donated $5,000 to Redkite. "We've had a long association with Redkite at the Swans," Jude said. "To be able to donate this money to Redkite is great. They help families financially and emotionally while one of their kids undergo cancer treatment as many families incur huge costs along the way." Jude now a father of two with Sierra and Piper said that the one thing about retirement is the chance to spend a lot more time with his young family. "It's good to be there for all the little milestones and watch them grow up." As for his fellow nominees Jude said at the time graciously: "I wish them all an incredible Father's Day. I'm sure they are all great dads and loving every moment with their kids."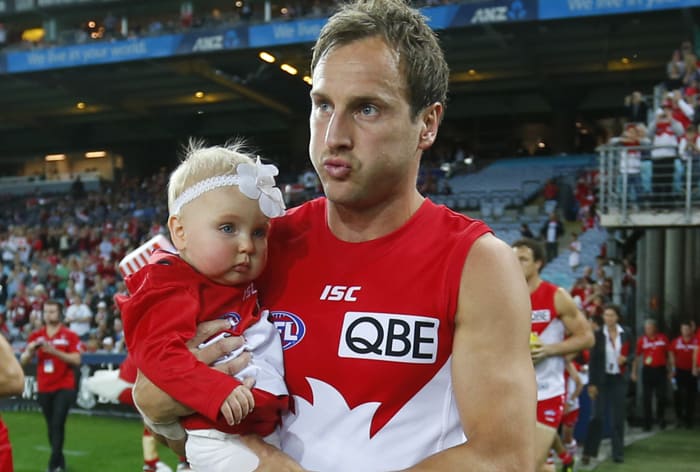 QHave you found it hard spending time away from the Siarra during the season?
AThat's been the hardest thing, playing interstate means that I'm away from the family for a few nights. Lynette will Skype me and Siarra sits still for a little bit and blows me kisses which is awesome.
QOn game day, do you like to relax with Siarra or keep away from the family?
AI like spending time with the family for home games, we generally all sit down at Siarra's little table and have breakfast together or we go for a walk and grab the newspaper and a coffee.
QTell us about the nappy changes and washing Siarra?
AI've changed nappies in some random places but I guess that's just part of it! Bath time has always been really special, she just loves splashing around and playing with her toys till she is like a prune!
QWhere you there at the birth, what was it like?
AAbsolutely – I have enormous respect for what women have to endure. Lynette was induced, she entered the labour ward at 7pm and had Siarra around midday the following day! It was the most intense, wonderful experience. There is nothing like it and nothing can prepare you for it.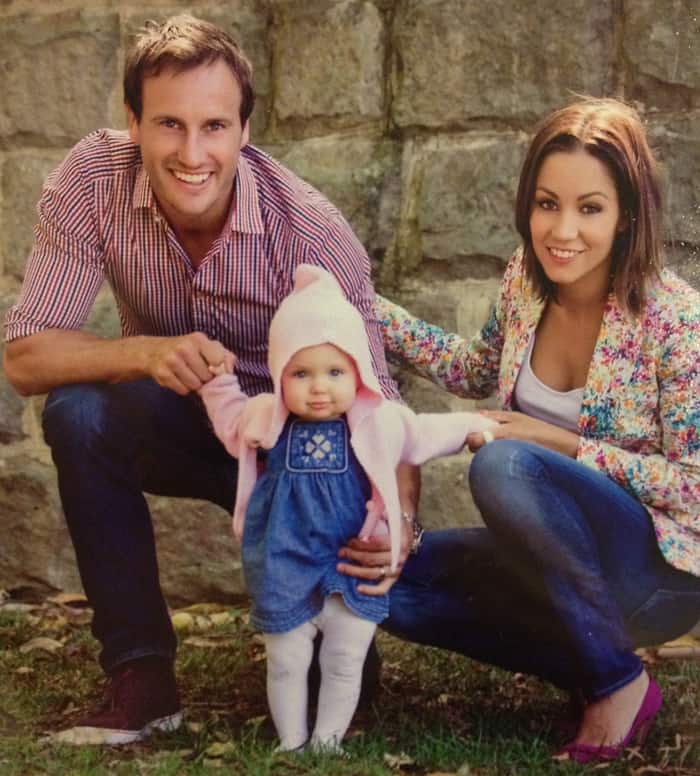 This year we are asking for your help to determine will be Sports Dad of the Year 2021