Get to know Mark
'Frosty' beat home NRL champions Cameron Smith and Nathan Hindmarsh. "It's an absolute honour to be crowned the Sports Dad of the Year," Winterbottom said. "Being a father is so rewarding, thank you to everyone who voted for me including both Ford and Holden supporters" Other finalists included Collingwood big man Darren Jolly, Brisbane Lions captain and three time premiership winner Jonathan Brown and Kangaroos vice-captain Drew Petrie. Other finalist included NRL players Michael Ennis and long serving Rabbitoh John Sutton. The world game was represented by Socceroos and Sydney FC star Brett Emerton and rounding out the list was Olympic legend and long-time Tour de France competitor Stuart O'Grady.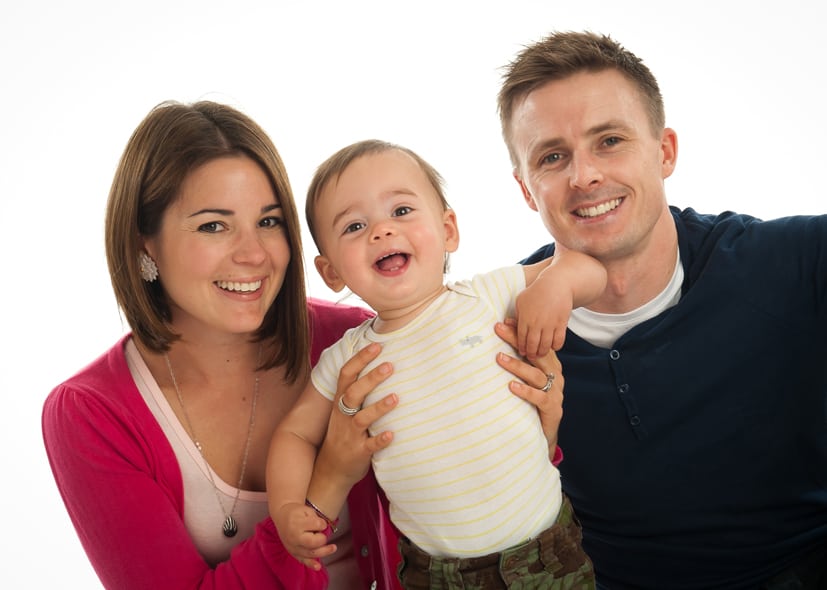 In a touching gesture, Winterbottom donated $10,000 to a cause close to his heart, the National Breast Cancer Foundation. The donation comprises the $5,000 allocated to a charity by the winner, plus Winterbottom's personal $5,000. "My mum was diagnosed with breast cancer when I was eight and battled it for many years before passing away from cancer in 2011," Winterbottom said. "This charity definitely sits closely to my heart and looking at the statistics of how common it is, we clearly need to be doing as much research on prevention and cure as possible".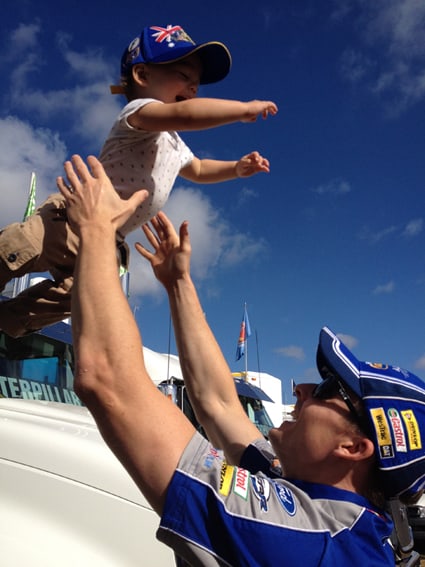 QHave you found it hard spending time away from Oliver during the V8 season?
AYes I don't want to miss all the new things he is doing, he changes so much in the few days that I am away and when he was younger I was worried he would forget who I was!
QHow big an inspiration will Oliver be to your career?
AIt is so rewarding when I get a trophy and see Oliver copy me holding his hands above his head in the air, it makes a trophy even more special just to share that moment with Oliver.
QTell us about the nappy changes and washing Oliver?
AI have got his nappy pit stop down to a respectable time and really enjoy bath time, watching him play with his ducks
QWere you there at the birth, what was it like?
AI played a big part at the birth, giving Renee a heads up when contractions were coming, giving her sips of water and support. I thought I was going to faint at the sight of blood, but when I was there it was the most amazing experience especially telling Renee it was "A Boy" and I even cut the cord. We even planned Oliver's birth around the V8 calendar so I wouldn't miss out!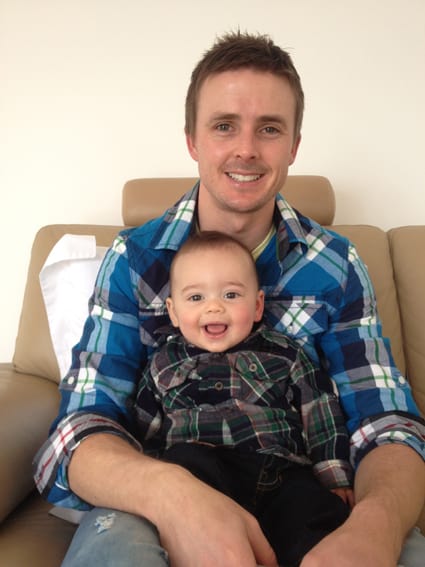 This year we are asking for your help to determine will be Sports Dad of the Year 2021