Get to know Sam
Sam beat home nine other athletes to take the title, including two time grand slam tennis champion Lleyton Hewitt, and Olympian and world champion swimmer Michael Klim. The NRL representatives trying to emulate the awards inaugural winner in 2009 John Skandalis' included NSW State of Origin skipper Paul Gallen, Dragons Grand Final hero Dean Young and Queensland Origin prop Ben Hannant. Representing the AFL's hopes in the competition following Brett Kirk's win in 2010 included Collingwood premiership winning skipper Nick Maxwell and Sydney Swans sharpshooter Ryan O'Keefe. Representing the round ball code was Socceroos World Cup star Jason Culina, while Wallabies excitement machine Mark Gerrard carried rugby union's hopes.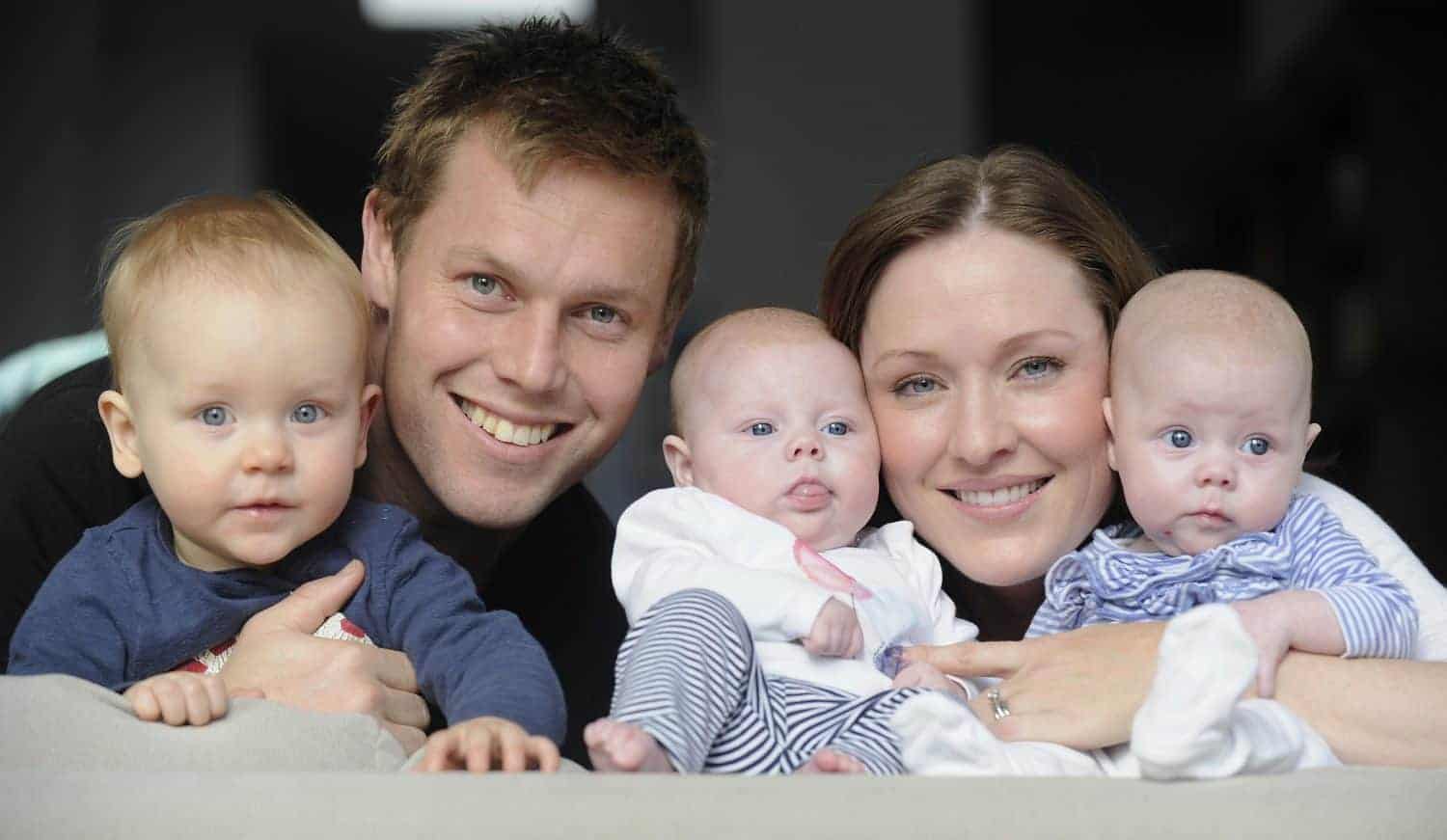 The doting father of three, including twin girls said "This is a great honour, it's the last thing on your mind as a parent to win an accolade like this, but it's a nice bonus for doing something I love." Asked what makes him such a great dad, Mitchell said it was engaging with his children. "It's patience and enjoying the little things … taking it day by day with each of them," he said. "Having children really put my life into perspective." He was flattered that the fans took the time to vote for him, and expressed his gratitude for the support he received. Mitchell will donate the winners cheque to Ronald McDonald House. "Having a sick child makes your appreciate all the good causes out there and Ronald McDonald House is one of them that helps kids and their families cope with illness, I'm so happy to be able to donate $5,000". Mitchell thanked sponsors for their ongoing support of the popular competition. "This is a great idea and I enjoyed reading the other athletes' profiles" he said. "All you see is these guys playing their sports and you have no idea what goes on in their home life so it's a good insight into how guys mix their sport and their fathering duties. I am very very lucky that my wife Lyndall is so supportive."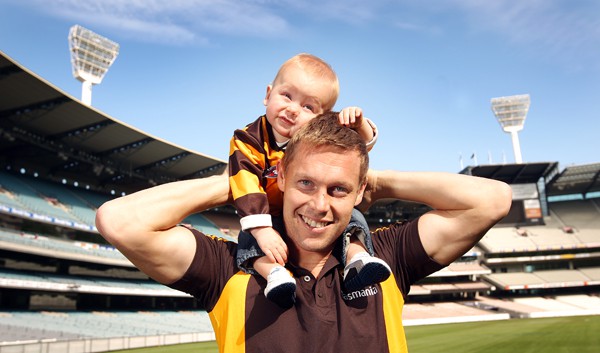 QHow hard is it spending so much time away from the babies during the season?
AVery. It makes it particularly hard on Lyndall. In the first couple of months there always needed to be two sets of hands to look after the three kids so everytime I left the house someone else needed to be there. It's tough when you go away for a few days and by the time you come home the kids are doing something new or something in their routines has changed and you haven't been a part of it.

QWhere you there at the birth, what was it like?
ALyndall was on bed rest in the hospital with the twins for a few days. I got to work at about 11am and as I walked in (a little stressed) she called and said "the babies are being delivered at 11:45. I was about 30 min away but I made it in time because they had trouble with the spinal. To be honest the birth wasn't a great experience. We had an emergency C-section because Scarlett had stopped moving. Emmerson was delivered pretty quickly and gave a little yelp and cry which was beautiful but it took 4 minutes (the longest 4 minutes of my life) for Scarlett to be delivered and cry. When she finally came out she had the umbilical cord wrapped 2.5 times around her neck so it took a while to get the beautiful cry out.

QI guess you've seen your partner in a whole new light?
ACertainly. Lyndall has been amazing. Like any partnership, we both go through the ups and downs of parenting. When we were in and out of hospital I was able to keep myself 'up' most of the time but when we got home I struggled at times and without Lyndall holding the family together, we would have really struggled.

QHow much has your life changed since the births'?
ACompletely. Lyndall and I sometimes talk about what we used to do with all our time. A lot of our normal activities like TV and reading we still do but its now Dora the Explorer and The hungry little Caterpillar.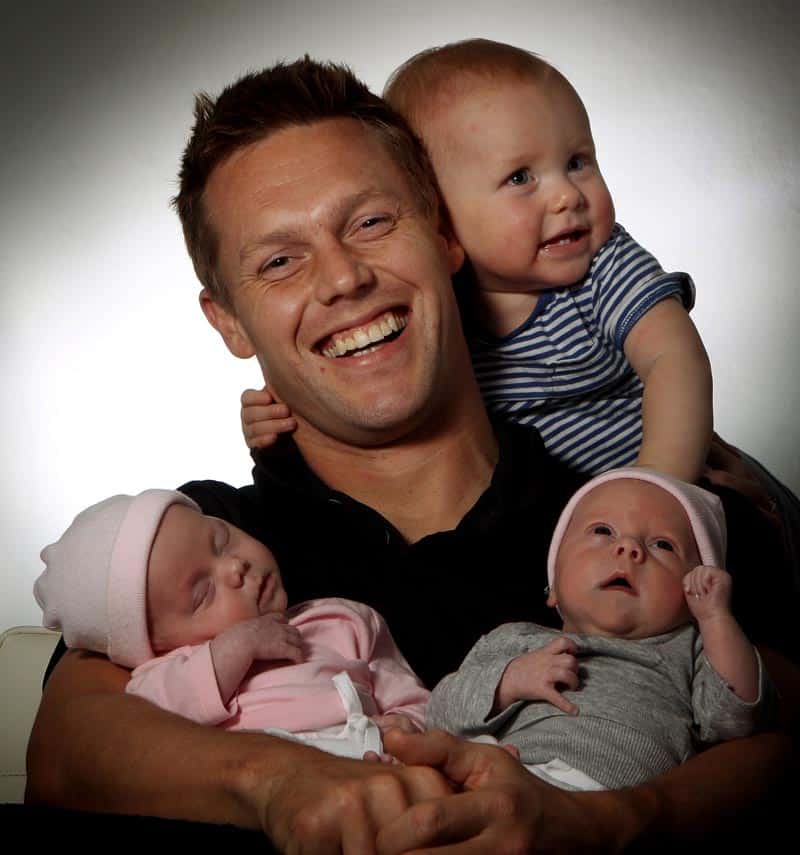 This year we are asking for your help to determine will be Sports Dad of the Year 2021