29 August 2021
Part of the famous footballing Burgess brothers, Thomas is now making his mark at South Sydney as much as his brothers
English born Tom is George's twin and younger brother of 2014 Clive Churchill medallist Sam.
While his brothers starred in the Rabbitohs' historic 2014 grand final win with a key try to George and an inspirational performance by Sam to end Souths' 43 year premiership drought, Tom quietly went about his work coming on from the interchange bench.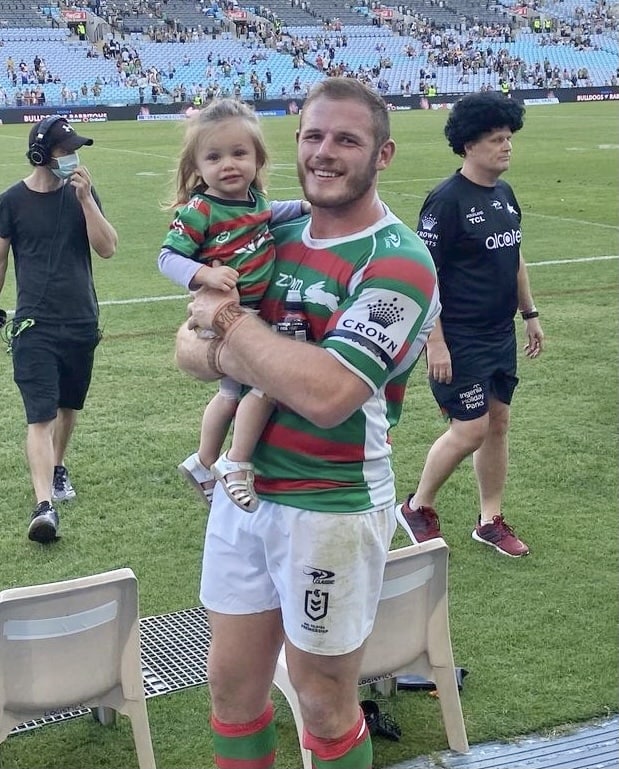 And as his brothers drifted off back to England, only to return, Tom has stayed at the Rabbitohs and is closing in on 200 appearances for the famous club. In fact, the 196cm and 120 kilogram forward is playing the best football of his career as Souths look to claim another premiership, playing the big man role to perfection.
However, Tom will tell you his biggest role isn't on the field, it's off it as dad to two little girls, Sophie (2) and Elodie (8 months).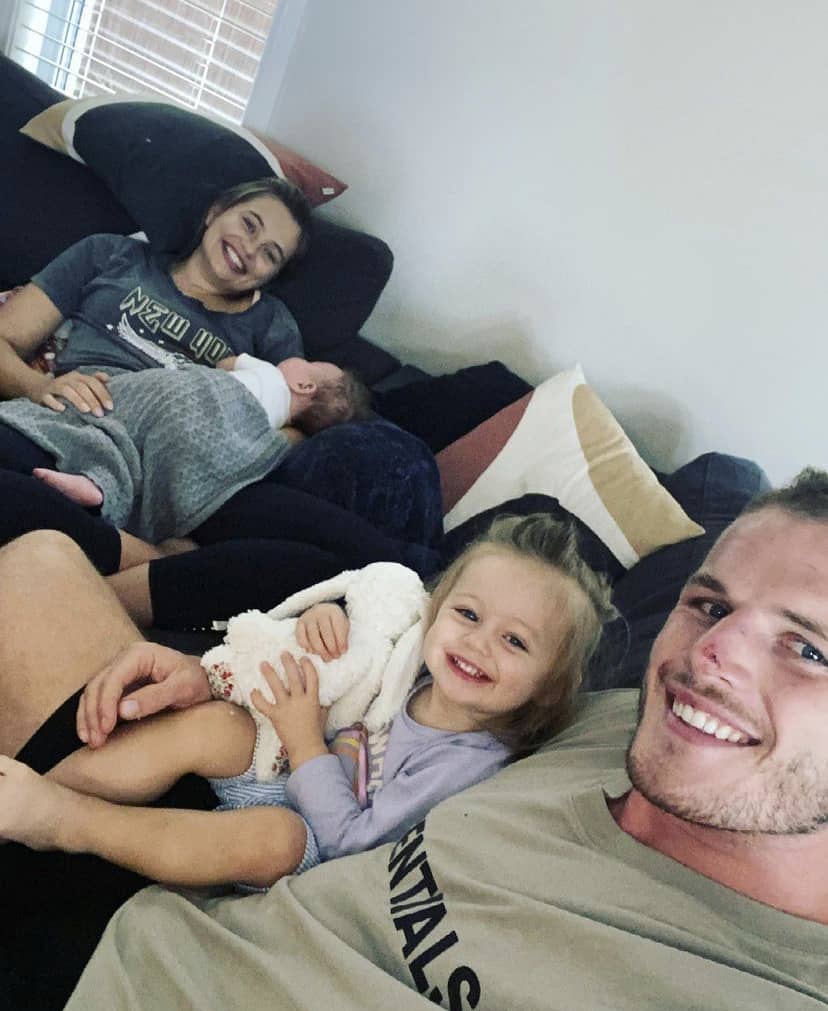 "I want to be there for them in every aspect of life" Tom said. "More specifically having two girls … I didn't grow up with sisters so I'm just learning on the job I suppose but I just love being with them, cuddling a lot, kisses … plenty of fun with daddy!
"I can't wait until they get involved in sport … I've already been a big hit at ballet classes!"
Patience is Thomas' greatest asset! He has this amazing ability to be a great dad 24/7 which means even when he is tired and sore after a game. The other thing is his enthusiasm for all things pink, Emma Wiggle and anything else our girls desire!