3 September 2021
Father of three, Scott Peeler-Hammond from Wavell Heights in Brisbane is this year's worthy winner of the Philips Community Sports Dad of the Year award.
The award recognises dads in local communities across Australia who make a positive impact through their involvement in local sport. As part of the honour, Scott received $5,000, which he donated to his local club, Kedron AFL Club to support them through 2022.
As a valued member of the Kedron AFL club, Scott carries out multiple roles including coaching two teams and being senior president as well as being a wonderfully devoted dad to 11-year-old Hudson and 18-month-old Gretchen.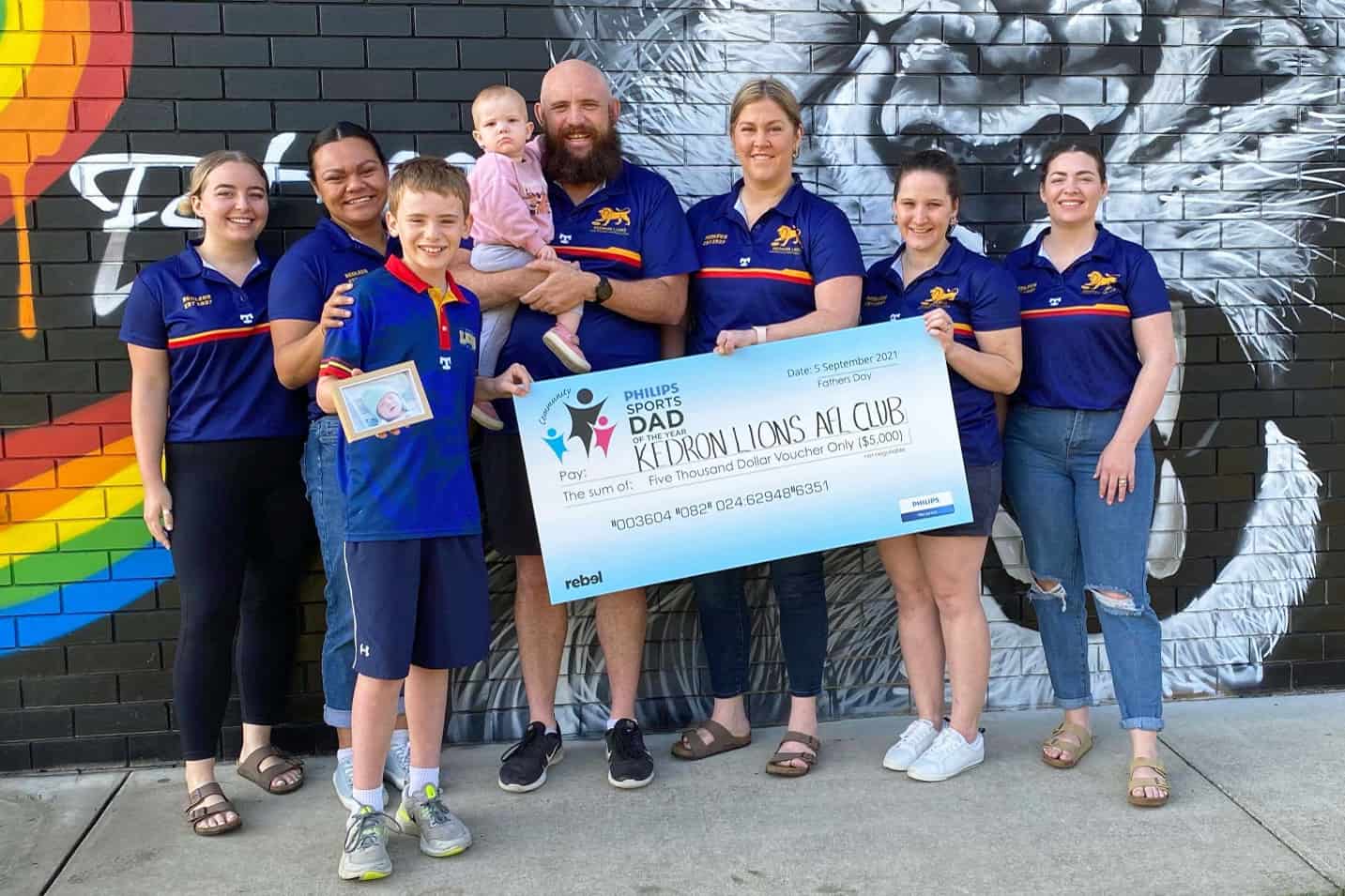 Affectionately known as Spud around the club, Scott was nominated by fellow Kedron AFC member Felicity Rogers for his tireless behind the scenes work.
"Spud has been around the club for many years and has taken on numerous roles including Auskick coordinator, coaching junior teams and coordinating and coaching the senior women's program," Felicity said.
"He is also a committee member who has taken on the role of club president and always seems to be at the club and putting his hand up to do more.
"He has built stronger connections between the junior girls and senior women's programs and helped to strengthen the connection between the senior men's and women's teams as well as organising gala days.
"Spud just puts his heart and soul into everything at the club and has helped foster an amazing and supportive culture."
A humble Scott said he loves putting back into the community and cherishes the time he is able to share coaching his son Hudson and having young daughter Gretchen involved.
"I feel the more you put in, the more you get out of it," Scott said. "These are memories we will have as a family forever.
"It is an amazing honour to win this award and I do what I do because I love coaching and I love our club so to receive this award is an incredible bonus. The fact I do it all with kids who are a part of the community just makes it all the sweeter."
Felicity said the club has also helped Scott through some hard times, after the tragic passing of his newborn daughter Maisie in 2019.
"Spud is a father figure to many players at the club and provides support to players beyond just football," Felicity said. "He experienced the loss of Maisie just hours after her birth and the female playing group rallied around him and his family during this time, with many players attending Maisie's funeral."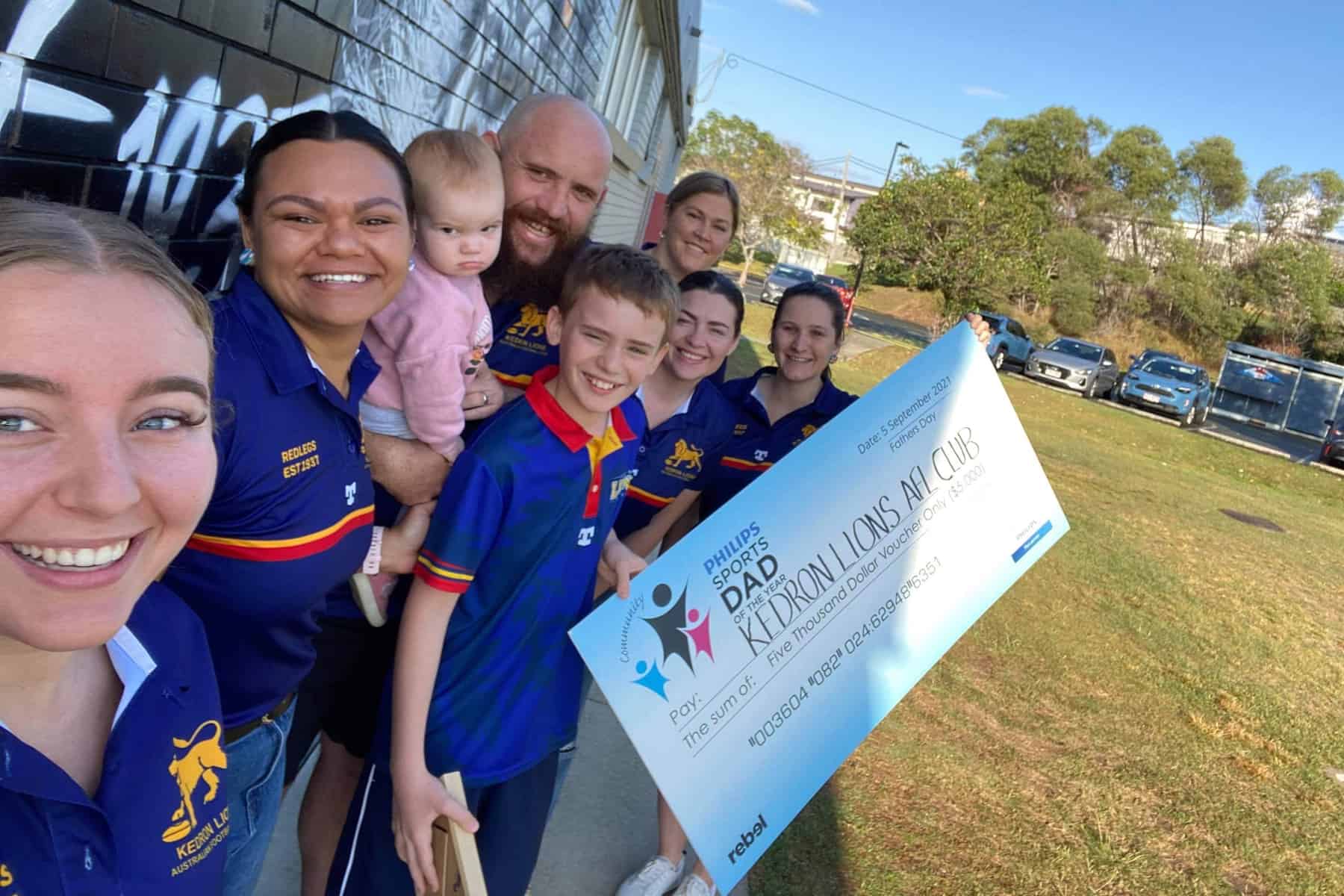 As well as the $5000 winner's prize, Scott also received some Philips products including the Shaver 9000, and Bodygroom and Multigroom 7000, which he said was handy for "a guy who shaves his head at least twice a week!"
He is planning to spend Father's Day with his family and meat smoker along with his other family – the female players from Kedron AFC.