Get to know Brett
The Sydney Swans captain won the award from fellow AFL premiership winner Sam Mitchell, Eels' legend Nathan Hindmarsh, Storm, Queensland and Kangaroos superstar Cameron Smith and New Zealand World Cup winner Sam Perrett rounded out the the three NRL finalist. The man who kicked the Socceroos to their first World Cup in 32 years, John Aloisi, represented soccer alongside talented Sydney FC's player Nicky Carle while Wallabies champion Nathan Sharpe carried rugby union's hopes. Also nominated as a finalist was international cycling superstar Robbie McEwen, the first Australian to win the green sprint jersey in the Tour de France; and Supercar series winner James Courtney.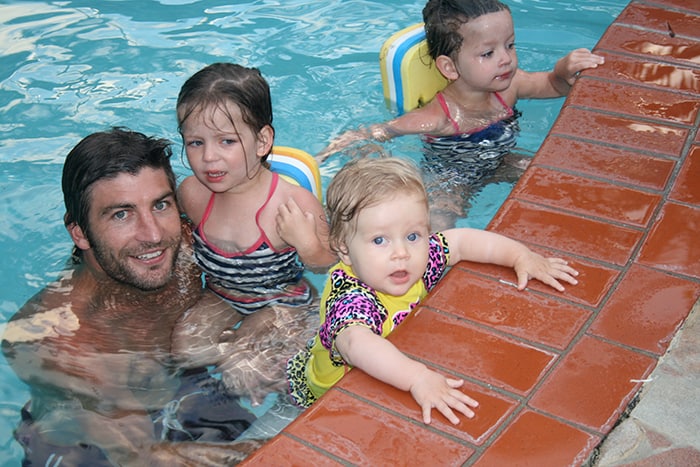 Kirk thanked everyone for voting and was honoured to have won ''Being a dad is something I enjoy doing,'' Kirk said. ''It's the most important thing in my life.'' As testament to Kirk's standing as one of the game's good guys, he pooled his $5,000 winner's cheque for the award with the $5,000 for his charity and donated the entire $10,000 to Redkite. He went onto say "Redkite provides essential services and support to children and young people with cancer, and their families throughout the whole cancer journey, from the moment of diagnosis until after treatment finishes". "I'm so pleased to be able to have the opportunity to donate to such a great charity."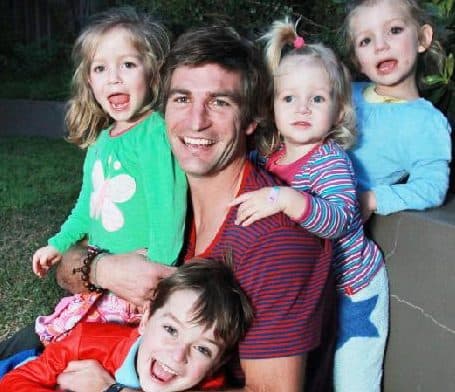 QHow big an inspiration are the kids to your career?
AMy children are a huge inspiration to my career because they are central to my life. They teach me so much, they're honest and raw and spontaneous and unconditional (though I'm sure that unconditional part will be different when they are in their teens. I hope not). After a loss when I get home they bring me back to where I'm meant to be, they don't let you wallow or drown in your self pity that's for sure. Before each game Indhi always tells me "Dad you don't have to be the best you just have to try your hardest." And that's what I do each and every game. He's a wise kid.
QAre you always mindful of setting a good example for them on and off the field?
AMy son Indhi has just started Auskick so being a good sport, having fun and enjoying yourself through sport with your mates is an important example to set. Also that it's ok to lose - you have to be a good loser to be a good winner.
QDo they take an active interest in your career?
AIndhi is obsessed with footy at the moment. He keeps asking me if I have changed my mind about retiring. My wife Hayley says the girls get excited when they see me on the game ads or while playing the game. They know the team song off by heart.
QDo you think they realise what you do and how famous you are?
AThey know that I play for the Sydney Swans and that's my job, but no I'm not famous. I'd have to be Ben 10, Dora The Explorer or Barbie to be famous!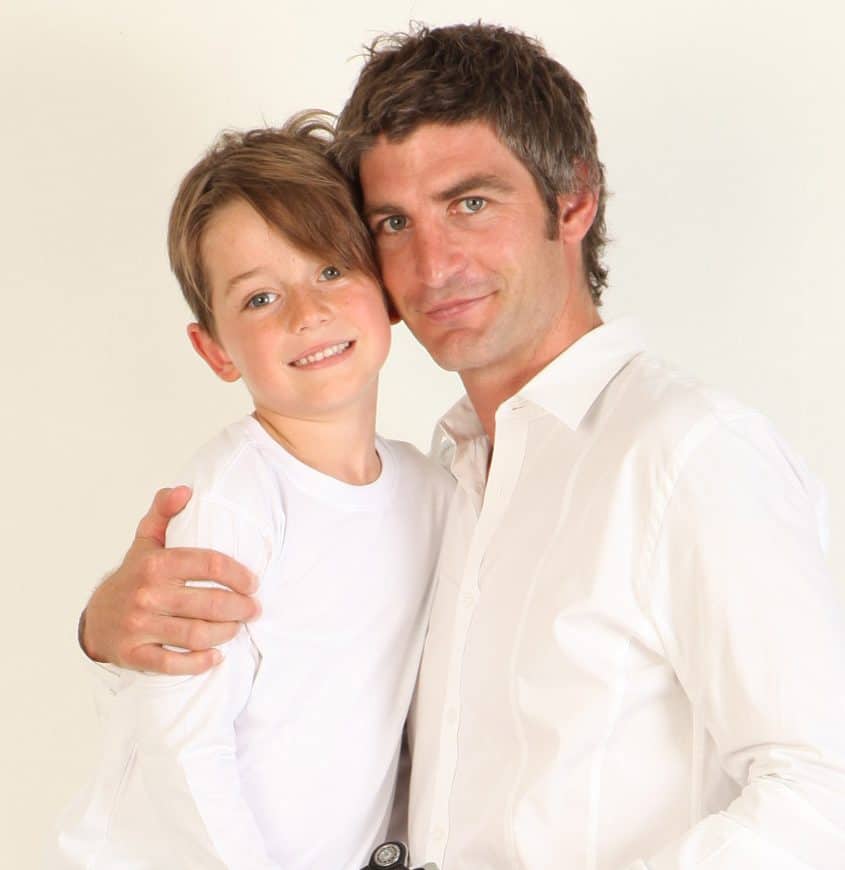 This year we are asking for your help to determine will be Sports Dad of the Year 2021